Product Information
Dimensions - Height (850mm) - Width (600mm) - Depth (650mm)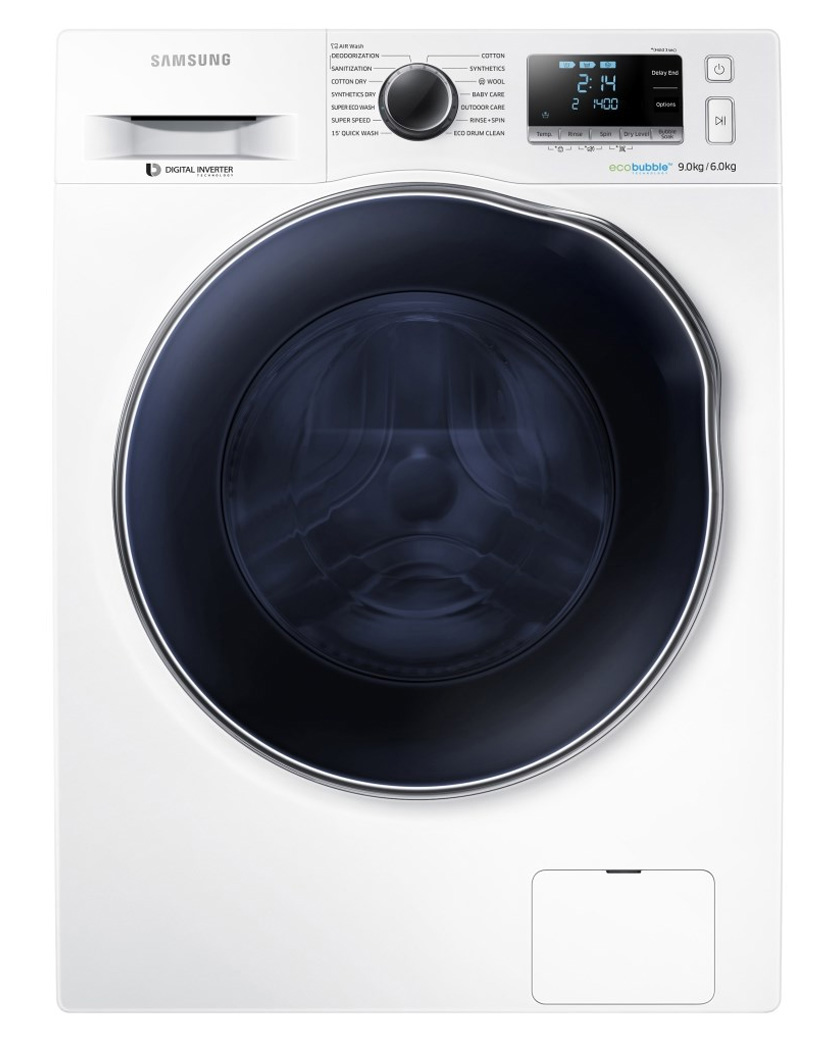 Combining stunning style with functionality, this all-in-one WD600 Series washer dryer is the only machine you'll need to tackle all your laundry needs. The 9Kg wash capacity offers more than enough space for up to 50 T-shirts. That's a lot of T-shirts! Plus, it's packed full of useful features to help deliver maximum cleaning results, superior energy efficiency and long-lasting performance.
Programmes
To make your life that little bit easier, this washing machine boasts a range of washing programmes for outstanding performance no matter the material or load size.
Cotton, Wool, Super Eco Wash, Outdoor Care, Baby Care, Super Speed, Deodorisation, Rinse and spin, intensive, Eco Drum clean.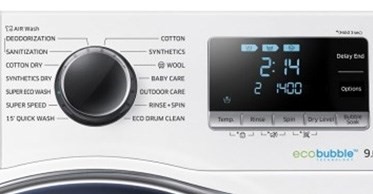 Easy to use control panel
The large digital graphic display makes it easy to view your wash information including remaining wash cycle and any error messages. Simply turn the cycle selector to your preferred programme setting, choose your desired temperature, spin and soak options, press the start button and then away you go! It's that easy.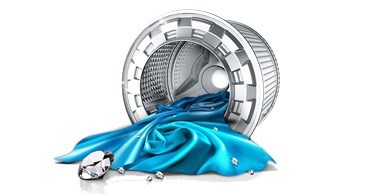 Diamond Drum
The models unique soft curl drum design with diamond embossed ridges not only help ensure thorough cleaning results, it's also prevents your clothes from becoming trapped and damaged.
Washes when you want it to
This Samsung washing machine comes with a delay timer that can be set from 1 to 19 hours (in one hour increments), so that the washing can be done at a more convenient time. For example you can set the washer to function at night to save on electricity bills and wake up to clean clothes.
Removes stubborn stains
Equipped with Samsung bubble soak technology, this washing machine makes light work of stubborn stains. It works by generating cleansing bubbles that deeply penetrate your clothes to loosen up the pesky stains like wine, tomato, blood, chocolate and grass.
Great smelling clothes
Use Samsung Air Wash to deodorises and sanitises your clothes using just heated air. That's right just Air. It eliminates unpleasant odours and bacteria without using water, detergent or other chemicals.
Energy Efficient
To help you save money on your energy bills this washing machine boasts an A energy rating as well as some very clever technology. It's fitted with a system of sensors to monitor your load and automatically adjusts the water intake and wash time for the most efficient performance possible. Plus, Samsung Ecobubble technology saves you a huge amount of energy by letting you wash large loads at low temperatures without compromising on cleaning performance.
Key Features:
9kg Wash/ 6kg Dry Loading Capacity - Ideal for medium sized households
A Energy Efficiency Rating - Saves money on your energy bills through efficient energy use
1400rpm Spin Speed - Washes & drains clothes faster
14 Programmes; Including Baby/ Cottons/ Economy/ Half Load/ Intensive/ Mixed/ Synthetics
15 Minute Quick Wash - Great for when in a rush or just wanting to give your garments a quick refresh
19 Hour Start Timer Delay - Do your laundry at a time convenient for you, great for busy lifestyles
Variable temperature and spin spin to customise the cycle to your laundry
2 Years Manufacturers Warranty - Guarantees performance & quality
Additional Features:
LED display with time remaining indicator
Dial Control
NFC Enabled
Spinning Performance Rating: A
Washing Performance Rating: A
Wash noise level: 54 dB
Spin noise level: 73 dB
Dry noise level: 62 dB
44% Remaining moisture on 60° cycle
Eco Bubble Technology
Child Lock
Delay end
Quick time wash
Last memory setting
Speed spray
Diamond drum
Cold Water Fill
Overflow Protection
Pause Option
NOTE: This is the upgraded model of the WD600 Series WD90J6410AW Washer Dryer
---