Product Information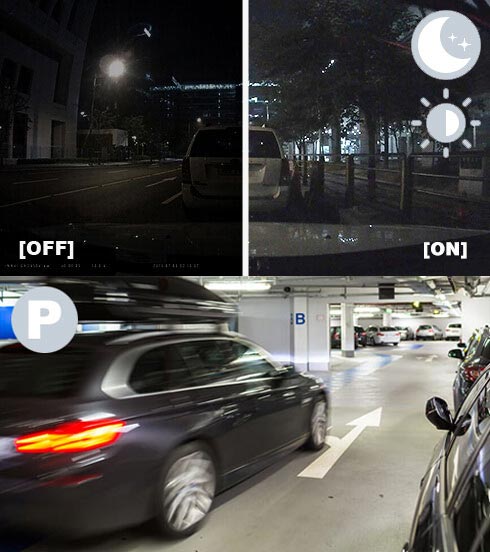 Catch every significant moment throughout your day while you are on the move and even while you are parked with the ThinkWare X550 Dash Cam.
Packed full of intuitive features, this dash cam helps to improve your car safety and security.
Continuous Safety and Security
The ThinkWare X550 Dash Cam provides you with incredibly detailed Full HD footage throughout the day and also at night.
Time Lapse Parking Mode provides coverage while your car is parked. Recording at 1 frame per second (fps) videos can be up to 16 times longer without using all of your memory. Footage can be played back at up to 15 times its original speed, so you can quickly get to the moments that matter.
Super Night Vision delivers impressive high-sensitivity performance with brightness levels increased by up to 1000%. This footage from low-light and night time conditions are clear with reduced noise, exposing every detail.
The Optimal Image Correction System processes each image to remove bright, distorting headlights and other distracting features for clear and accurate results. WDR (Wide Dynamic Range) removes bright, sudden areas of sunlight for clearer footage. This is handy for when you drive out of a dark tunnel.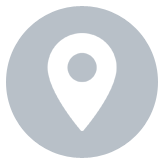 Pinpoint Location
GPS technology means the X550 knows exactly where you are, determining your vehicle's whereabouts in the event of a crash, break-in or other event.
Your driving route and driving speed is also recorded as well as the direction you were travelling and the severity of any impact.
It will even tell you if you are approaching speed cameras, red light cameras and average speed check areas. You'll even be alerted if you stray from your lane, if the vehicle in front moves away and if you are likely to be involved in a front on collision.

Impact Detection
This G-sensor engine has the ability to measure fluctuations and sudden changes in gravity, speed and rotation of your vehicle. Once a collision or other incident is identified, this dash cam works to record the events, including the ten seconds before and after the event.
Any footage collected in this way is then stored separately and protected so, when your memory is full, you will not lose your evidence.
Recording Modes

Continuous Mode
Powers on automatically when the engine is started and continuously stores footage as one-minute clips.
Incident Mode
Detects impact during movement and also while parked. Stores footage separately to prevent being overwritten. Records footage including 10 seconds leading up to and 10 seconds after the event.
Motion Detection
Detects any vehicle or human movement close to your vehicle when parked and records automatically to capture any collision, vandalism or theft.
Manual Mode
With the push of a button, recording can be started. Capture significant moments such as dangerous road rage to be used as evidence, or simply exciting moments such as deer crossing the road.
Auto Switch
When the engine stops, the X550 assesses the voltage condition in the car and switches to parking mode automatically. When you start the engine, the dash cam switches automatically to continuous recording mode.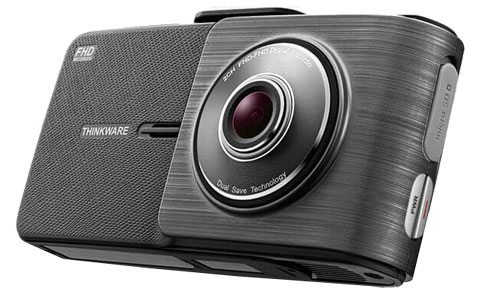 Dual Save Recording
When a certain level of impact is detected by the X550, footage of the incident will be recorded using both the inserted Micro SD card and also the internal NAND Flash memory. That way, you don't need to worry about your Micro SD card being damaged in the impact, or simply popping out of place.
Value Added Feature:
Safety Camera Alert
Road Safety Warning System
Parking Mode
PC Viewer
Mobile App
Technology & Reliability
Dual Save Technology
Super Capacitor
Wide Viewing Angle
Advanced Video Clear Technology
Secure Mounting
Thermal Protection
Ambarella CPU & Sony CMOS Exmor Sensor
Product Features
Super Night Vision
Time Lapse
1080p Full HD
30FPS
Mobile App (IOS & Android compatible)
Safety Camera Alert Road Safety Warning System (LDWS, FCWS)
Built-in GPS
Dual Save
Advanced Clear Technology
Recording Time
Video Quality: capacity-16GB
Full HD 30fps - 124 min
Technical Specification
Resolution: Full HD (1920 X 1080P)
Camera: Sony Exmor CMOS 2.19MP
Frame rate: 30fps
Viewing Angle: 140°(Diaganal)
Dimensions: 104.3 x 29.3 x 51.4mm
Weight: 109g (0.24lbs)
Storage temperature: -20 - 70°C
Operating temperature: -10 - 60°C
Capacity: Micro SD Card 16GB (UHS-1)
Input Power: DC 12/24V (Max 35V) Built in Super Capacitor
What's In the Box
1 X Dash cam
1 x Mount
1 x Hardwiring cable
1 X Adhesive cable holder
USB MicroSD Card Reader
1 x MicroSD Memory card with adapter (consumable)
1 x Quick start guide and warranty card