Product Information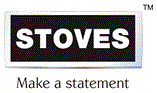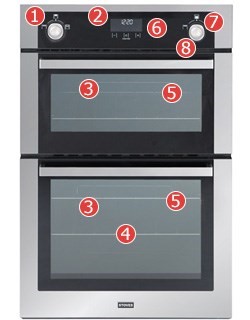 Contemporary Electronic Controls
Electronic control system provides a more contemporary design with illuminated controls as well as a programmable timer with touch control and multifunction display.
Set The Oven Temperature in Gas Mark or Centigrade
You can choose to select the cooking temperature of the gas oven either in the traditional Gas Mark settings or in oC which will give greater accuracy.
Unique Gas Multifunction Oven
The Professional is the only gas multifunction oven on the market – it has 6 cooking functions in BOTH ovens:

Rapid heat setting that shortens pre-heat by 50%
Conventional gas oven with top heat for browning
Conventional gas oven with base heat
Conventional gas oven
Variable rate electric grill (dual circuit in the top oven)`
Slow cook

Telescopic slider shelves
Intelligently designed telescopic shelves that allow easy access to food inside the oven. They slide out smoothly to a safe point so you don't have to reach into the oven.
Soft Start Lights
When the ovens are switched on the light gradually reaches it's maximum brightness. You can also select the light only function in both ovens to give mood illumination in your kitchen when you're not cooking – or to make it easy to see when you're cleaning.
Large, Clear Display with Touch Controls
Easy to use touch controls allow you to choose cooking settings and clock/programmer as required. All settings are clearly displayed on the electronic controls so it's easy to make sure you use the same oven settings for the dishes you like to cook again and again.
Twist and Go Controls
Simply touch the centre of the control knob to select the cooking function. Then turn the controls to the desired temperature and walk away – you don't need to press the control knob in while waiting for the burners to light.
Flashing Light To Indicate Oven Heating Up
The control knobs have built in lights which flash until the desired temperature is reached then they remain illuminated.
Easy clean enamel
Wipe away spills easily with our specially designed enamel which helps prevent food from sticking on to the surface.
Flame safety device
For added safety, this device is designed to detect if the flame goes out on your appliance and will cut off the gas supply immediately.
Main Cavity Features
Conventional gas oven
Fully programmable clock and timer
2 Oven shelves with telescopic sliders
8 Shelf positions
Rotary control knobs
Touch control
Oven furniture included: shallow tray/grill pan
Top Cavity Features
Conventional oven with variable electric grill
1 oven shelf
2 shelf positions
A Guide to Telescopic Shelves
Smooth sliding telescopic shelves are the smart way to reach things in your oven, find out more in this quick video.
Stoves - Made in Britain
One of Britain's largest cooking brands and it's driven by Great British design. See more about the brand here.