Product Information

This is a graded product. A1 products are 'as new' but have been box opened. All A1 products will be fully bubble-wrapped for transportation.
GRADE A1 - As new but box opened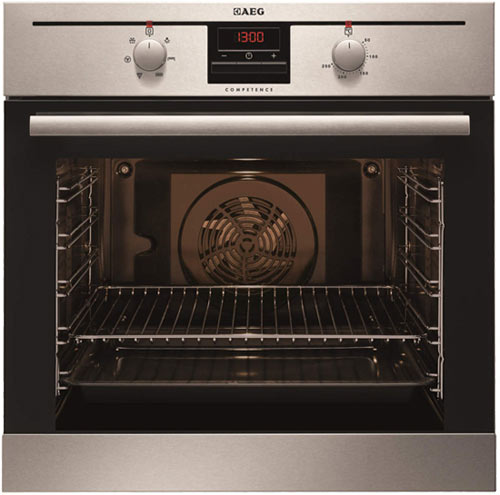 Enjoy high performance and high quality cooking results every time with the AEG BE300302KM integrated fan oven.
Featuring ThermiC° technology, this oven delivers even cooking results at a lower temperature, giving it an energy rating of A.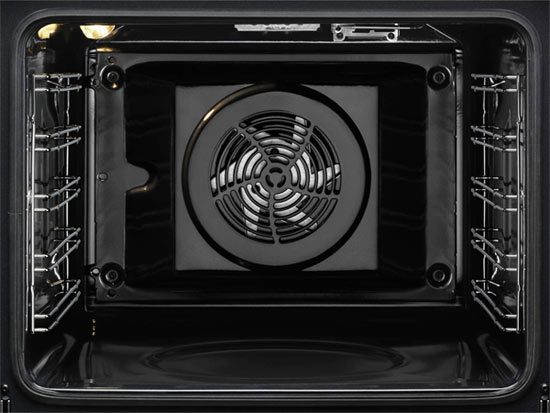 ThermiC° Technology
The new ThermiC° technology ensures there is a constant temperature throughout the oven. Through precise heat circulation and temperature control, you get completely even cooking results and faster cooking times.
As the heat is constant in every part of the oven, your food will cook quicker, with less heat, in any position and on any shelf. This technology circulates the heat around the oven so your food will be surrounded by a consistent temperature.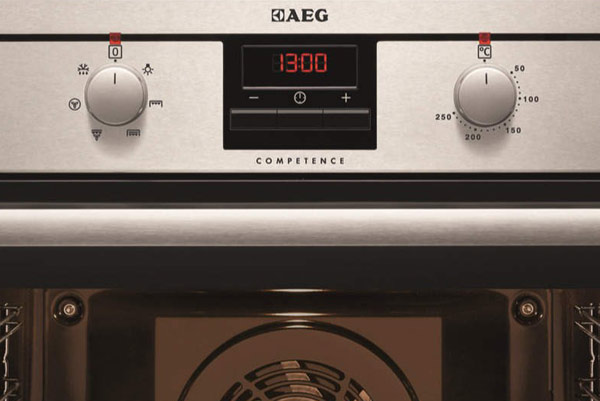 Convenient Features and Design
You can easily track the progress of your meal with the large, clear UniSight™ display. With such a clear display, you can simply glance to see your progress while the large viewing window makes it easy to check on what you're cooking without opening the door and therefore losing heat.
The inclined FloodLight™ interior light provides light to the full oven.
The oven door is triple glazed and features IsoFront™ technology which keeps the outside cool, preventing any accidents or injuries while keeping the heat inside the oven.
This oven has a stainless steel finish that features an anti-fingerprint coating, giving it a clean look even after each use. The dial controls can be pushed in when not being used to produce a sleek look.
Cleaning isn't a chore either with this oven and its diamond-glazed enamel interior. After cooking, simply wipe away any residue for a clean cavity.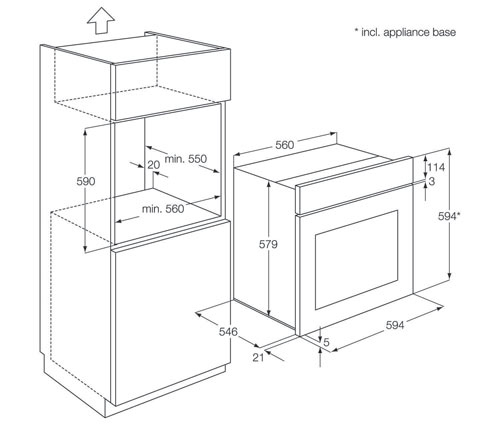 Key Features:
Huge 74 Litre capacity
Inclined FloodLight™ to focus light on the food
Diamond-glazed enamel interior for easy cleaning
Low temperature door with Isofront™ Plus
ThermiC° tech for precise heat circulation and temp control
'A' Energy efficiency rating
Fan-controlled defrosting
Anti-fingerprint stainless steel