Product Information
This is a graded product. A1 products are "as new" but have been box opened. All A1 products will be fully bubble-wrapped for transportation.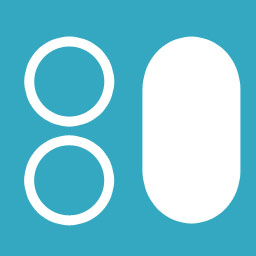 Bridging Zone
For added cooking flexibility this hob offers a bridging function which allows you to connect two cooking zones into one large zone. It's ideal for larger pans and casserole dishes.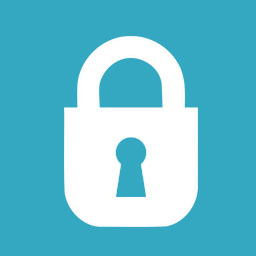 Safety
For added safety the hob will automatically switch off if an excessive temperature is detected. A residual heat indicator light will also appear until it is safe to touch the hob surface.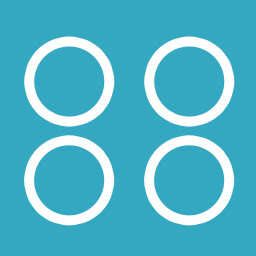 Four Cooking Zones
As well as offering a bridging zone, this hob still boasts 4 cooking zones of varying size and power to suit most households and provide you plenty of cooking options.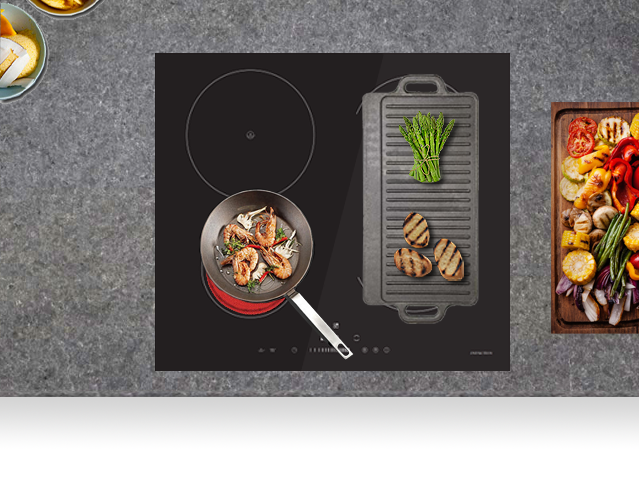 GREAT VALUE INDUCTION HOB
Using induction technology, this electriQ hob uses magnetic coils under its glass surface to heat just the base of your pan. Making the electriQ induction hob safe to use because no part of the hob gets hot.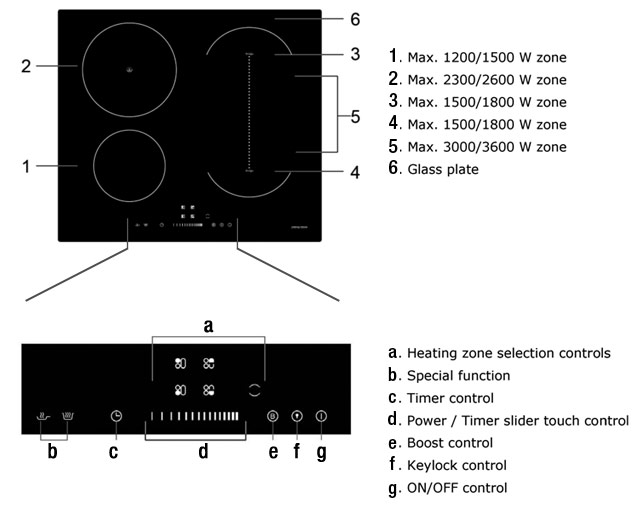 OTHER BENEFITS OF THIS INDUCTION HOB
SPEEDY
With 9-stage power settings, this electriQ induction hob heats up liquids in saucepans at almost twice the speed of a gas hob.
ENERGY-EFFICIENT
As induction hobs only heat the base of your pan, less energy is wasted making it extremely efficient to run.
SQUEAKY CLEAN
Induction hobs don't get hot during cooking therefore no food burns onto the surface.
TEMPERATURE CONTROLS
This electriQ hob boasts sophisticated digital touch controls so you can instantly manage and change the temperature to the precise heat you require.
TIMER
The minute minder and the automatic safety switch off will make sure you don't leave the cooking on for too long, and if you do, it will turn itself off after a specific time.
Flexible bridging zone, connects two zones into one larger zone
Ideal for cooking with larger pans to create meals for the entire family
Touch controls so you can instantly manage the temperature
Easy to clean as the hob stays cool during cooking - no more burnt on food!
Automatic safety switch off is included if an excessive temperature is detected
Precise temperature control with the 9 stage power settings
Energy efficient as it only heats the base of your pan meaning less energy is wasted.
Timer which will remind you that your food is ready
Residual heat indicator
Lock Control
Specification
Total Power : 7100W
Left Front Zone : 1200/1500W (160)mm
Left Rear Zone : 2300/2600W (210)mm
Right Rear Zone : 1500/1800W (180 )mm
Right Front Zone : 1500/1800W (180 )mm
Bridge function: 3000/3600W (380*190)mm
Dimensions
(w) 590mm x (H) 60mm x (D) 520mm


High
Quality
Manufactured in the same factories as the leading brands.

Great
Value
The UK's lowest prices with no compromise on quality.

Design and Technology
electriQ design high quality products using the latest techology.
Hundreds of Products
An extensive range of products from large appliances to gadgets.