This is a graded product. A1 products are "as new" but have been box opened. All A1 products will be fully bubble-wrapped for transportation.
Dimensions: W553 x D473 x H311 mm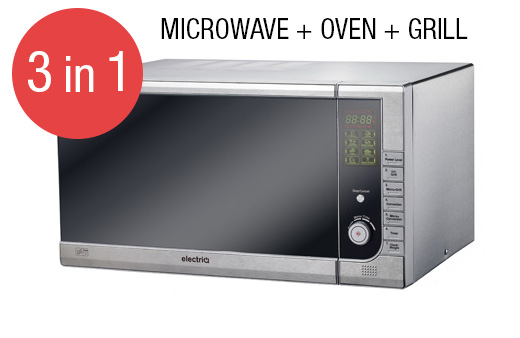 MORE THAN JUST A MICROWAVE
Experience all-in-one cooking convenience with this space-saving 3-in-1 microwave. Enjoy so much more than simply reheating and defrosting, the electrIQ EIQMW1BAP comes with added benefit of a convection oven and grill functionality so you can achieve tastier cooking results with ease. So, if you want to roast and bake just like you would in a regular oven but are limited with kitchen space then this family sized 40 litre microwave is the perfect choice for you. There's even the option to combine microwave modes (microwave and Oven / microwave and grill) for quick and convenient meals but with an added authentic grilled/baked texture.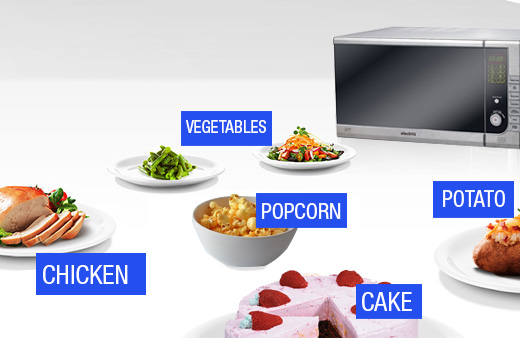 FLEXIBLE COOKING MODES
This family-sized microwave boasts a maximum power level of 1000W which can be modified across 11 power levels, perfect for altering the heat to suit different types of food. There's also a choice of 8 auto pre-sets including Chicken, Potatoes, Pizza, Cake and even Popcorn, so you don't have to worry about overcooking your meals ever again. Simply choose the programme along with its weight and away you go. Plus, with an impressive 40 litres of space and a large turntable, you'll be able to heat an entire meal (or more) in one go, quickly and easily.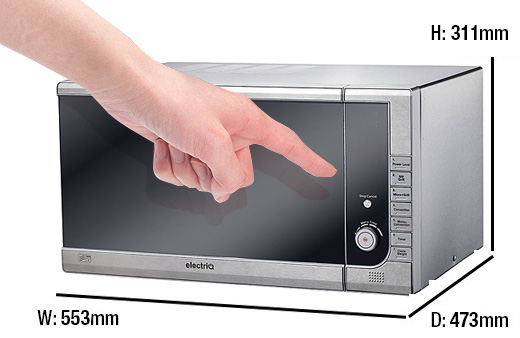 TOTAL CONTROL
The control panel on this combination microwave consists of a series of push buttons and a control knob for effortless operation of every main function including power levels, cooking functions, weight and time options. The bright LED display lets you know exactly what you're programming into the microwave and will help you keep track of the cooking duration and time whilst you're getting on with other things in the kitchen. Plus, for total peace of mind, if you want to prevent these controls from being accidentally operated, this microwave comes with a child safety lock that you can activate.
Large 40 Litre 3-in-1 Microwave Oven
Includes a Microwave, Convection Oven and Grill
You can roast, bake and grill like an ordinary oven
Ideal if you need to save space in your kitchen
11 different power levels for precise cooking
8 Auto pre-set functions including Chicken, Potatoes, Pizza, & Popcorn
Save time with the handy defrost setting
1300 Watt grill
1000 Watt Microwave Power
Convection cooking up to 200 °C
Stainless steel cavity
Dimensions:
H x W x D: 311 x 553 x 475mm
Weight: 18.3Kg