Product Information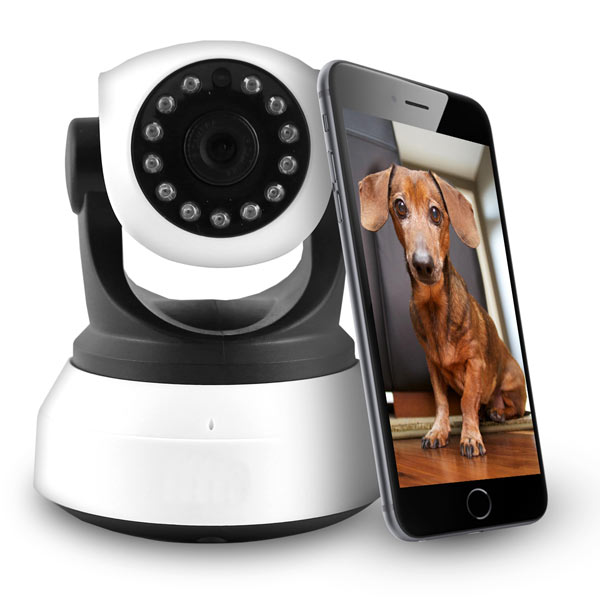 Have you ever wondered what your pets get up to while you are out? Well now you don't have to wonder anymore - you can watch it live!
The IP Pet Cam from electriQ takes away the worry of leaving your pets home alone as you can look after them as though you are there.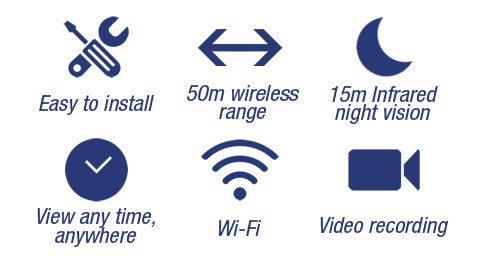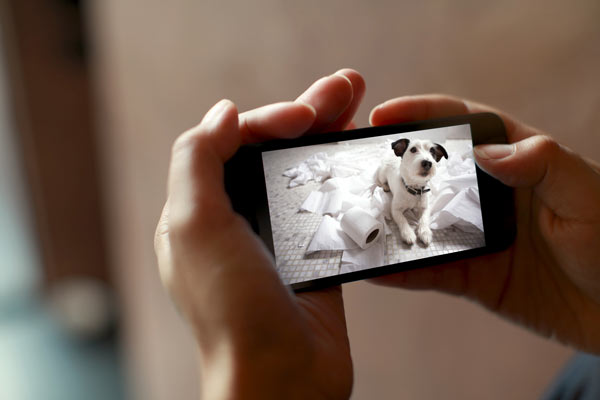 Check on the Pets
Using the dedicated app, check up on what the pets are up to while you are out on your smartphone, tablet or laptop. The high quality, HD live stream means you will know exactly what is going on - so you will know who is responsible for chewing the cushions!
Two-Way Audio
If you do see something happening that shouldn't be, there is a brilliant feature to help put you in full control of the situation. The two-way audio lets you talk to your pets, as though you are in the room.
This is an amazing feature that can also be used to simply give your pets a bit of company, reassuring them throughout the long, lonely days.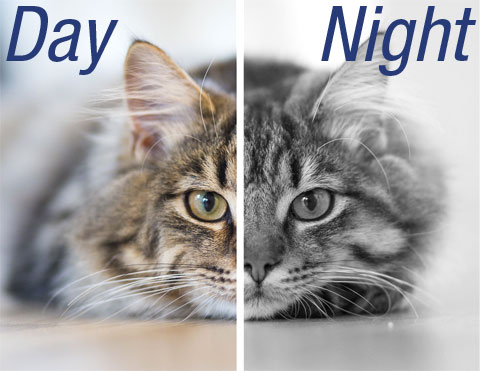 All Day and All Night
This camera doesn't just perform well during the day - it is just as good at night. 12 Infrared LED lights produce a crisp image from the most poorly lit room, giving you a clear view of what is going on.
Don't worry about setting it to the right mode for night vision either, it will do it automatically. When it senses there is not enough light, this camera will automatically switch to night vision, giving you a viewing distance of up to 10m.
This is a fantastic feature so you are sure not to miss anything.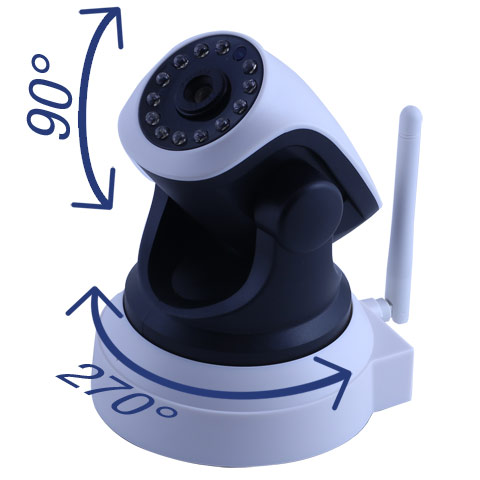 Easy Set Up and Control
With many CCTV home security cameras, you must choose an angle to set it at in order to get the best view of the room. That is where the Pet Cam from electriQ stands out again.
Using the dedicated app on your smartphone, tablet or PC, you can move the camera in a number of directions so you can really keep an eye on what is going on.
A swipe of a finger lets you adjust the camera's position by up to 90° vertically, and 270° horizontally.
Your videos are recorded onto a TF or Micro SD card, which simply slides into the back of the camera. Connect to you network using Wi-Fi or the integrated Ethernet port, while you are also given the ability to connect to a wider alarm system using the designated port and fixings.
Mount your camera on the wall or ceiling, or simply stand it on a shelf or table for the perfect view of the room.
Features:
Put your mind at ease when away from home
Use as a pet camera, home security camera, baby monitor and more
Connects to your network via Wi-Fi
Simple plug and play set up
Compact design
Pan and Tilt: 270° horizontally, 90° vertically
Full control via smartphone, tablet or PC
720P HD recording


High
Quality
Manufactured in the same factories as the leading brands.

Great
Value
The UK's lowest prices with no compromise on quality.

Design and Technology
electriQ design high quality products using the latest techology.
Hundreds of Products
An extensive range of products from large appliances to gadgets.