Product Information

SEAMLESS DESIGN
The Hotpoint CRA641DC ceramic hob makes for a stylish addition to any kitchen with its sleek and easy to clean, black glass finish. The built-in design enables you to create a contemporary and seamless look in your kitchen.
The hob offers versatile cooking equipped with 4 cooking zones and 9 power levels to suit all dishes. With a double ring zone this Hotpoint hob is highly flexible, enabling you to use multiple pan sizes.
Heating up fast and energy efficient this ceramic hob is a great kitchen addition for a busy household. Start cooking sooner and save money.
PRECISE CONTROL
The Hotpoint CRA641DC is easy to control with the touch of a finger, delivering smooth operation with precise touch controls.
VERSATILE COOKING
Fast and easy cooking. This Hotpoint ceramic hob offers flexible cooking with 4 cooking zones, one of which is a double ring zone, enabling you to use different sized cookware. Each zone has 9 power levels, easily adjust the temperature with precise control to suit your food.
PEACE OF MIND
Once the cooking temperature has been selected this smart hob can be locked down for safety as well as protecting your chosen settings. Preventing little hands from adjusting the controls, giving you total peace of mind.
For extra safety the hob will automatically switch off if a spillage occurs. Residual heat indicators light up to inform you if the ceramic surface is still hot to the touch, even if you have turned the controls off.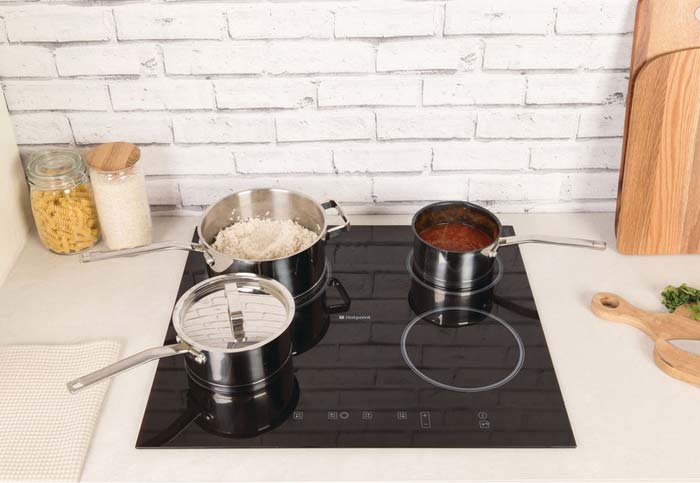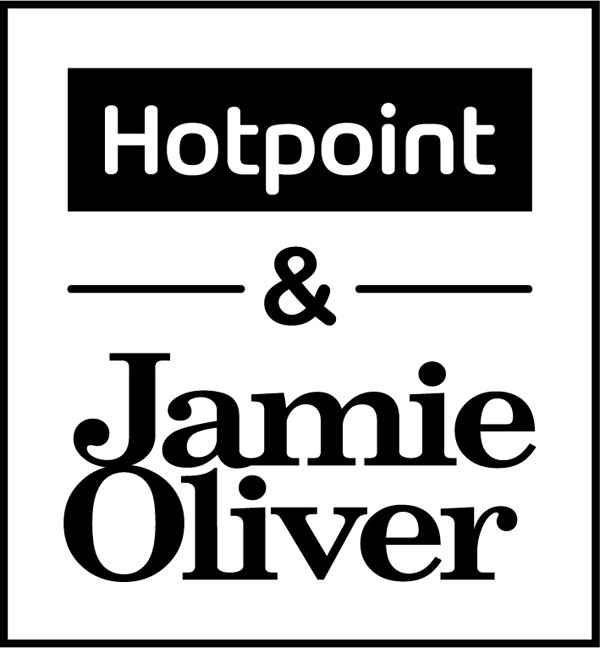 HOTPOINT & JAMIE OLIVER
Pairing the very best of Jamie Oliver's home-cooking philosophy with Hotpoint's everyday, innovative products, our partnership is designed to help us all take care of the people we love through the joy of food. We believe our shared vision of eating well and developing easy-to-use appliances can shape the health and wellbeing of everyone.
"I'm so excited to be working with Hotpoint and show how their incredible equipment can make your life easier in the kitchen, so you can cook up a storm for your nearest and dearest, every day of the week."
Features:
4 Cooking zones with 9 Power levels
Sleek easy clean black glass finish
Precise temperature control with easy to use touch control
Peace of mind with child safety lock
Automatic switch of if spills are detected
Residual heat indicators inform you if the surface is too hot to touch
Versatile cooking with double ring zone, cook with different pan sizes
Specification:
Energy consumption: 208.0 Wh/kg
Max. absorbed power (kW): 6600
Max. absorbed current (A): 28.0
Rear left double ring zone: 2.2 kW/1.0 kW
Front left zone: 1.2 kW
Rear right zone: 1.4 kW
Front right zone: 1.8 kW
Dimensions: H46 x W59 x D52 cm