Product Information
This Beko sensor driven condenser tumble dryer is packed full of features, giving you complete control and freedom over your laundry.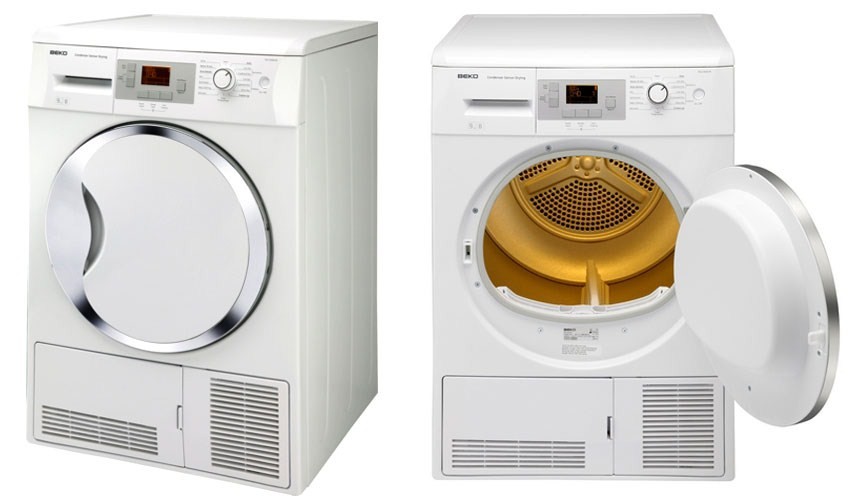 Capacity
This Beko tumble dryer can hold an impressive 9kg of washing, that's roughly 25 hand towels. More than enough space to fit a full load of washing and more, making this tumble dryer the ideal choice for families on the go, saving you time and money.
Drying
There's a variety of drying programmes to choose from, allowing you to select a programme to best suit your load. With a reverse action drum your clothes won't come out tangled and knotted together.
Programmes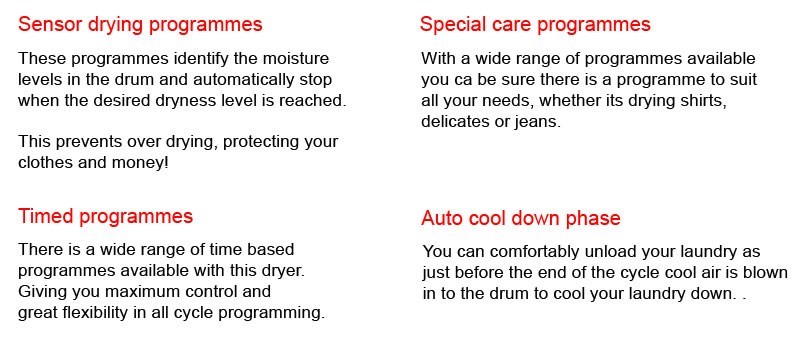 Auto anti-crease
The drum will rotate every 60 seconds for up to two hours after a drying cycle has finished. This gentle drum cycle ensures your laundry will remain crease free as the action separates the laundry.
Maintenance
The filters are easy to access and can be cleaned out with no hassle, guaranteeing excellent drying performance.
When the time eventually comes to empty your water tank it is positioned conveniently at the top of the machine for easy access, to avoid bending and spillages. If you don't wish to use the tank this machine also has a hose allowing you to connect directly to the drain.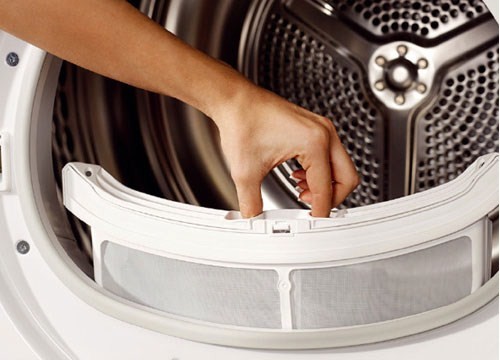 Features:
9kg load capacity
Energy rating: B
15 sensor programmes
Timed drying programmes up to 139 mins
Automatic anti-creasing
Large round porthole door
LCD with time remaining display
Time delay
Special programmes including Xpress, Jeans & Shirts
Babycare, Sport & Mixed, daily fabric programmes
Easy access filter
Large 4.8 litre water tank
Indicator light for water tank full
Indicator light for dryness level & filter cleaning
Indicator lights for drying & end of cycle
End of cycle indicator & buzzer
Auto Cooldown phase
Reverse action drum
Child safety lock