Product Information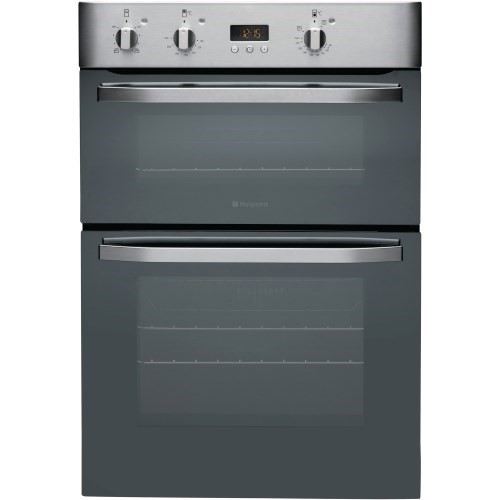 A multifunctional oven
This built in double oven is multifunctional, heats up quickly and is ready to cook for the entire household.
With 100 litres of space, this oven can cook a delicious dinner in the 65 litre main oven whilst warming your plates up in the 35 litre secondary oven.
The main fan oven produces even cooking results with a heating process that can reduce your cooking times by 20%!
This built in oven has a variable grill for more meal options. To round off the cooking process, the cooler fan will bring the oven temperature down and will only go off when the inside is cool.
Cook to your time
Fully programmable timer:
Cook to your schedule with the timer. With the ability to set when the oven turns on and off, you can come home to the smell of your food ready to be eaten!
Slow cook feature:
Not many built in double ovens can boast of having a slow cook feature like this. As well cooking tender dishes, the slow cook function can keep dishes of food or plates warm for a short period of time.
Defrost feature:
Speed up the thawing process with the defrost function. Much quicker and hygienic, this feature is perfect for frozen foods like desserts or fruit.

How will it look in my kitchen?
This is a built in double oven so it will fit straight into your kitchen cupboard unit for the ultimate space-saving solution.
You can update your kitchen to a sleek and modern space with this mirror and stainless steel finished double oven!
Energy information
This oven does not come with a cable and plug and is designed to be connected to a double pole switch to connect it you your electricity supply. Please make sure that your electricity supply corresponds with the voltage for this oven (230-240V)
Connected load: 4800W
Fuse size: 20A
Voltage: 230-240V
Frequency: 50/60 Hz
Multifunction oven with fan oven and grill
Main oven capacity 65L
Second oven capacity 35L
Fully programmable timer
Defrost feature
Slow cook feature