Product Information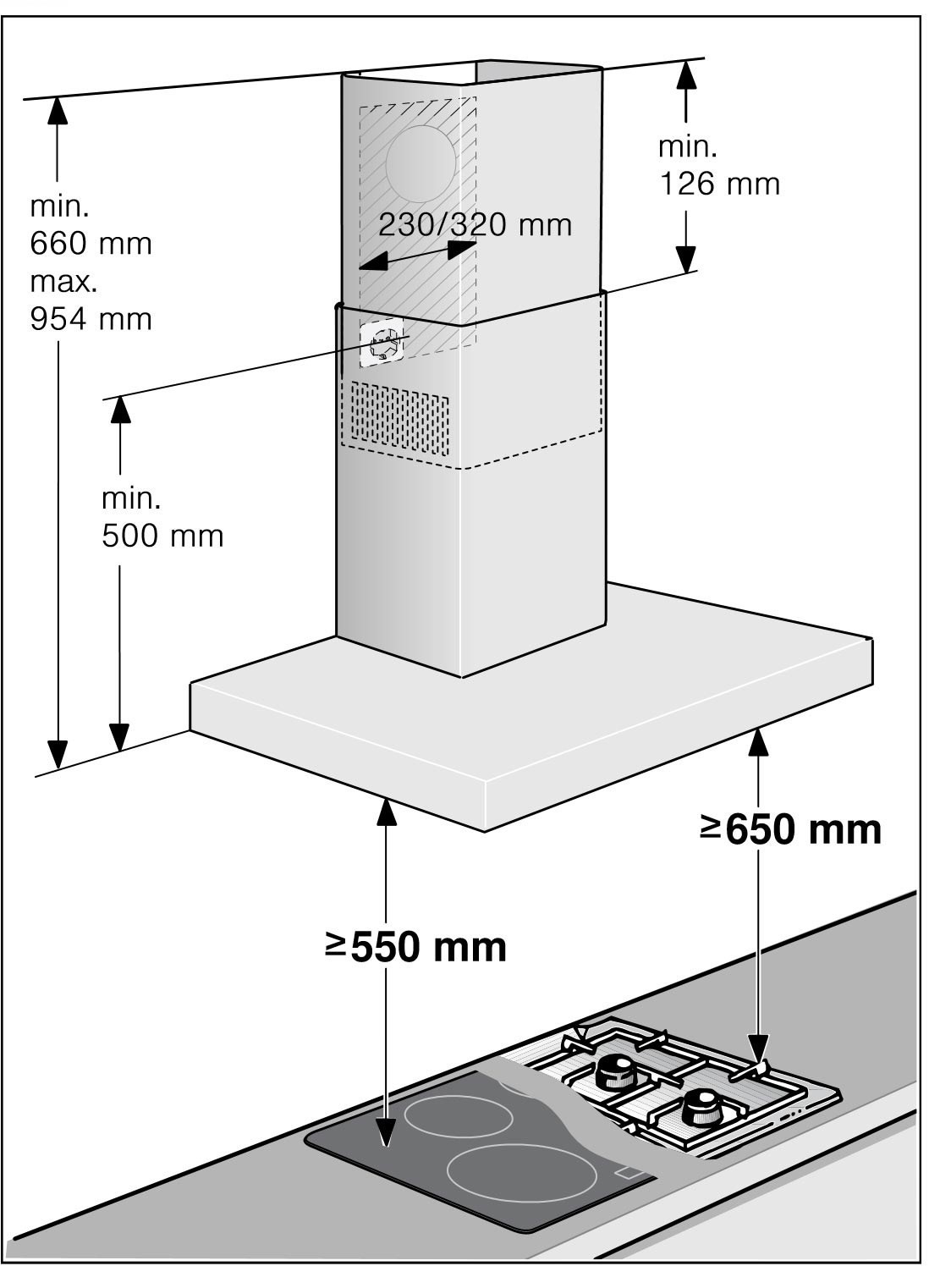 With a powerful extraction rate, a stylish brushed steel appearance and a glass trim makes this chimney cooker hood from Bosch sophisticated both in functionality and style.
Suitable for ducted out and recirculated extraction, this chimney hood is ideal for flats and houses and has 3 extraction settings to suit different types of cooking.
How will this fit into my kitchen?
This chimney cooker hood is 70cm wide and is designed to be mounted onto your wall above the hob. The hood comes with height adjustable chimney sections so that you can get the correct distance between your hob and the cooker hood.
Please measure all dimensions carefully against your available space to ensure it fits:
Dimensions:(W) 700mm x (D) 540mm x (Height without chimney) 52mm
Chimney section heights: 582-902/582-1012 mm
Variable extraction rate
With a maximum extraction rate of 470m³/hr, this chimney cooker hood is powerful enough to deliver efficient extraction for medium to large sized kitchens.
The extraction rate can be controlled by 3 power levels so that you can adapt the extraction power based on what you're cooking, how much you are cooking and the amount of steam and odour being emitted.
All the extractor speeds and the lights are controlled by rocker switch controls that are easy to operate and see.
Halogen lighting
The underside of the cooker hood has two 20 W halogen lights that provide even, white lighting to illuminate your hob as you cook – ideal for late night cooking. Halogen bulbs are longer-lasting and energy efficient which will save you a few pennies from having to change the bulbs as much.
Suitable for ducted or recirculating operation
This chimney cooker hood is suitable for both flats and houses as it can be installed to duct out or recirculate the air depending on the layout and position of your kitchen.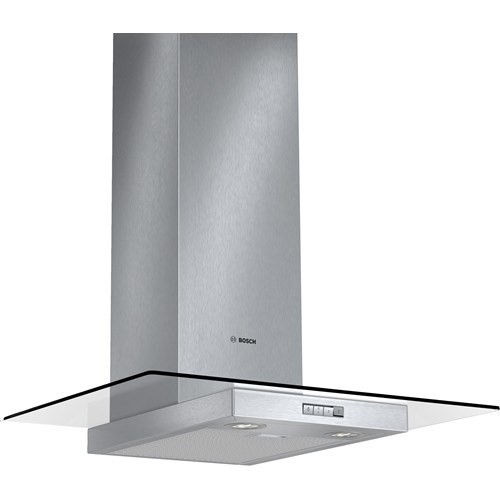 Easy to keep clean
With the metal filter cassette and extractor fan catching all the airborne grease during cooking, cleaning the kitchen around the hob will be a breeze. However the grease filter will need cleaning which you can easily remove and wash by hand or by popping in the dishwasher.
70cm wide chimney cooker hood
Maximum extraction rate: 470m³/hr
Height adjustable chimney sections
3 extraction speed settings
Dishwasher safe grease filter
Please note: This chimney hood is designed to be fixed to a wall.