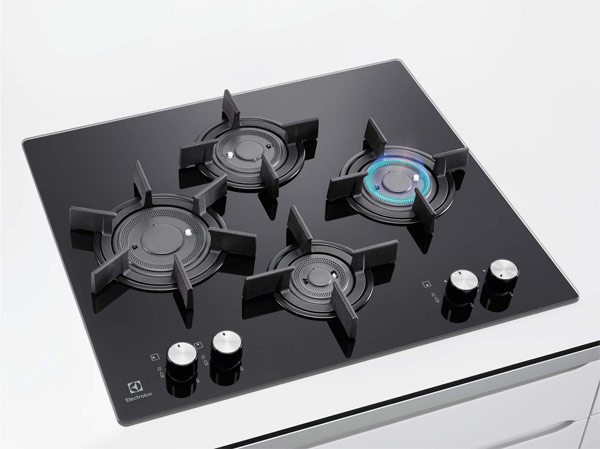 Combine style, flexibility and efficiency with the Electrolux EGT6647LOK 'gas-on-glass' four burner hob, featuring Vertical Flame technology.
Enjoy professional results with every meal and save energy as you cook thanks to its energy efficient performance.
Vertical Flame Burner
Vertical Flame technology makes frying, sautéing, boiling and simmering much easier. Delivering heat directly to the bottom of the pan, providing a more effective source of heat without wasting energy.
You can prepare everything from soups to stir-fries while saving up to 20% in energy that may have been lost on conventional gas hobs.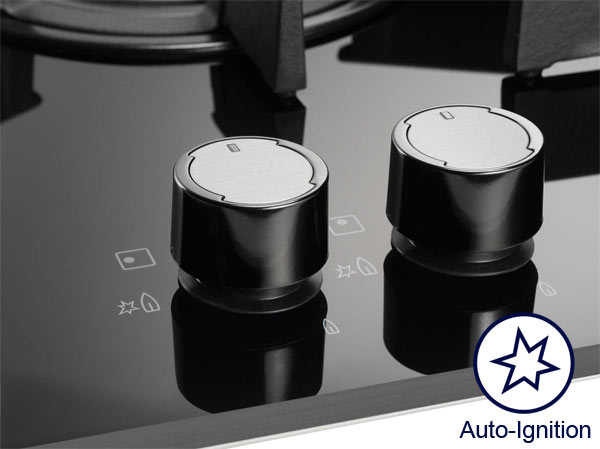 Useful Features
The EGT6647LOK hob has a number of features that make cooking quicker and more enjoyable.
The Auto Ignition system makes setting up and controlling your burners really easy. Simply twist the knob to open the gas supply and push it down to ignite a spark. Once lit, you can easily and accurately adjust the height of each flame with the smallest of movements to help create a perfectly cooked dish.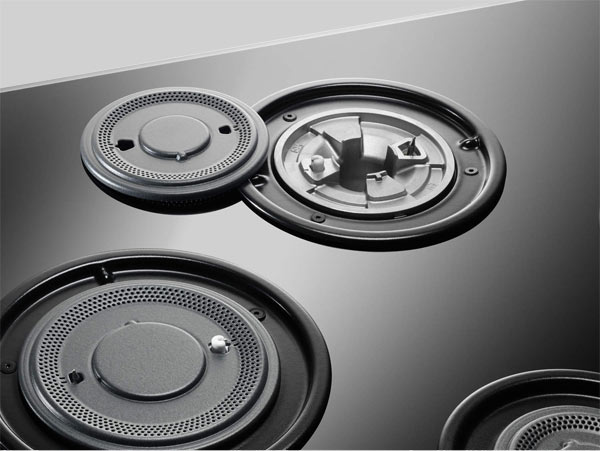 Safety First
The EGT6647LOK hob includes safety features to give peace of mind when cooking at home.
Integrated thermocouples constantly monitor each flame. If the flame happens to blow out or become extinguished, the thermocouple will automatically sense this and act by cutting off the flow of gas, therefore preventing further dangers.
Pan rests that are crafted from cast-iron provide a sturdy base for your pots and pans. Reducing the risk of falls or spillages, these robust and extremely long lasting supports are strong enough to cope with even the most rigorous of chefs.
Key Features:
Vertical Flame burner improves energy efficiency by 20%
Gas flame and ceramic glass surfaces for the ultimate in low-maintenance, high-performance, high-style modern cooking
Automatic gas cut-off - a practical solution for peace of mind
Cast-iron supports to provide a robust and durable cooking base
Automatic hob ignition allows you to get started without delay
Automatic integrated ignition
Easy to reach front controls
Middle rear: Semi-rapid pureflame burner
Safety gas cut off using thermocouples
60cm Gas on Glass hob
---