SMART DESIGN
Thanks to the hob's sleek, unbranded design it's really easy to mix and match it with your existing kitchen appliances. Made up of two cooking zones, this hob is perfect for smaller spaces, flats or as an additional cooking zone to sit along with your existing hob for added cooking space.
Benefits of this induction hob:
SAFE: For added peace of mind this induction hub only heats the surface of the pan, so the surrounding area remains cool to the touch. To prevent children from tampering with the cooking settings the hob boasts a child lock setting. After you've finished cooking a heat indictor "H" will display to warn you that the hob zone is still hot. And, as an extra precaution, the hob will automatically turn off should you forget to turn the hob off after you've removed the pan.
ENERGY EFFICIENT: By only heating the surface of the pan, less energy is wasted making it incredibly efficient to run.
EASY CLEAN: Other than the Induction hob zones, the rest of the hob surface remains cool therefore food spillages aren't at risk of sticking or burning. Plus, because the hob surface is flat and smooth you can simply wipe it with a damp cloth without any obstructions.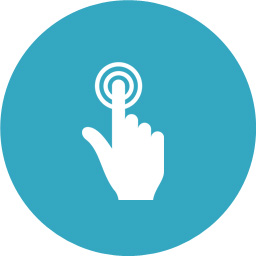 Control at your fingertips
Simply tap the touch sensitive buttons to operate. Each time a touch is registered you'll hear a beep to let you know your command has been recognised. If you've been cooking for quite some time there will be residual heat on the surface of the hob, your control panel will indicate residual heat by displaying a "H", this will disappear when the hob surface is safe to touch.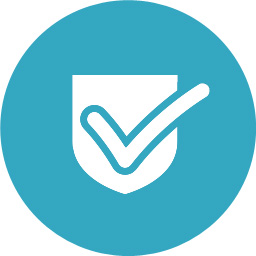 Safety in mind
To ensure maximum safety, the hob will automatically switch off if excessive temperature is detected. As well as this, the hob features auto shutdown techology which automatically turns off the hob just incase you forget to. When an unsuitable size or non-magnetic pan or perhaps a metal utensil has been left on the hob the hob will automatically go on to standby mode in one minute to prevent any accidents.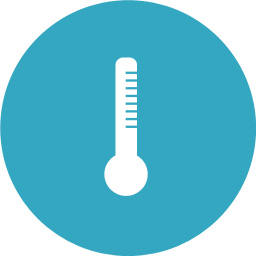 Precise cooking
Enjoy great functionality and precise temperature control with the choice of 9 different power levels to suit any type/style of cooking. There's even a built-in timer function that you can programmed to turn off hob zones at a desired time so you don't have to worry about overcooking your meal.
Power levels:
Level 1 - 2 - Simmering or slow warming.
Level 3 - 4 - Reheating and rapid simmering.
Level 5 - 6 - Frying.
Level 7 - 8 - Sautéing.
Level 9 -Stir-frying, searing and boiling.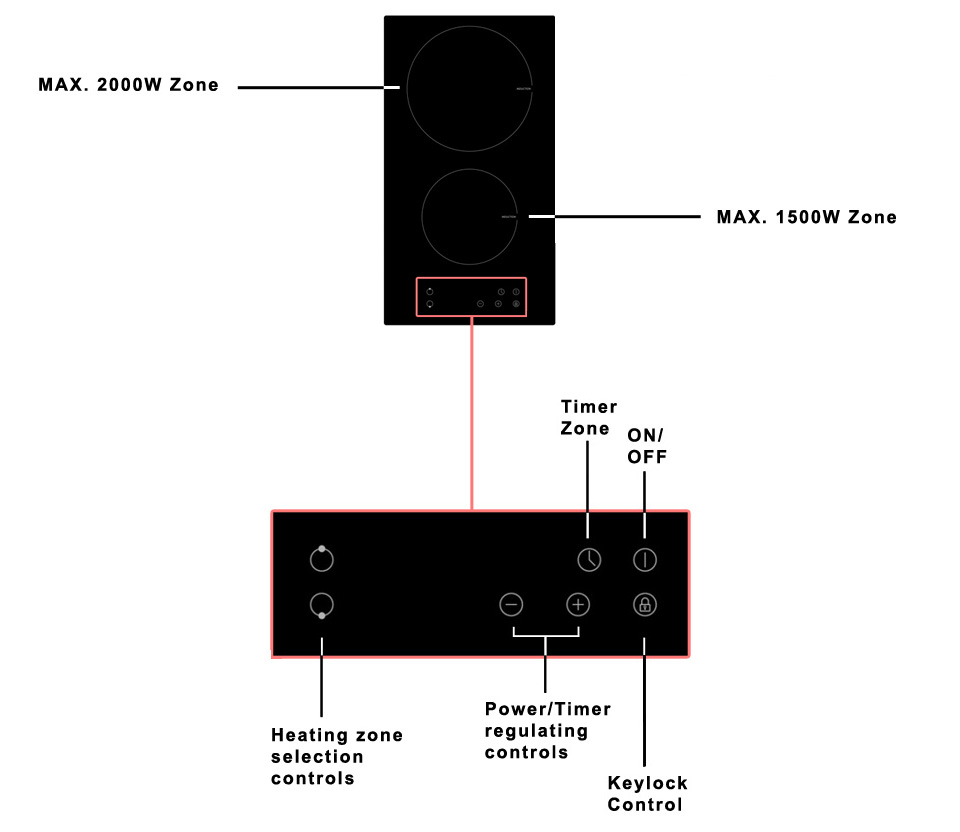 Features:
Ideal for compact kitchens or additional cooking space
9 power levels for precise cooking
The zones will remain cool during cooking
Mix and match with other fuel types
Easy to wipe clean
Dimensions (W) 28.8 x (H) 6.2 x (D) 52cm
2 Zones
Touch controls
Timer/minute minder
Control lock
Automatic safety switch off
Residual heat indicator