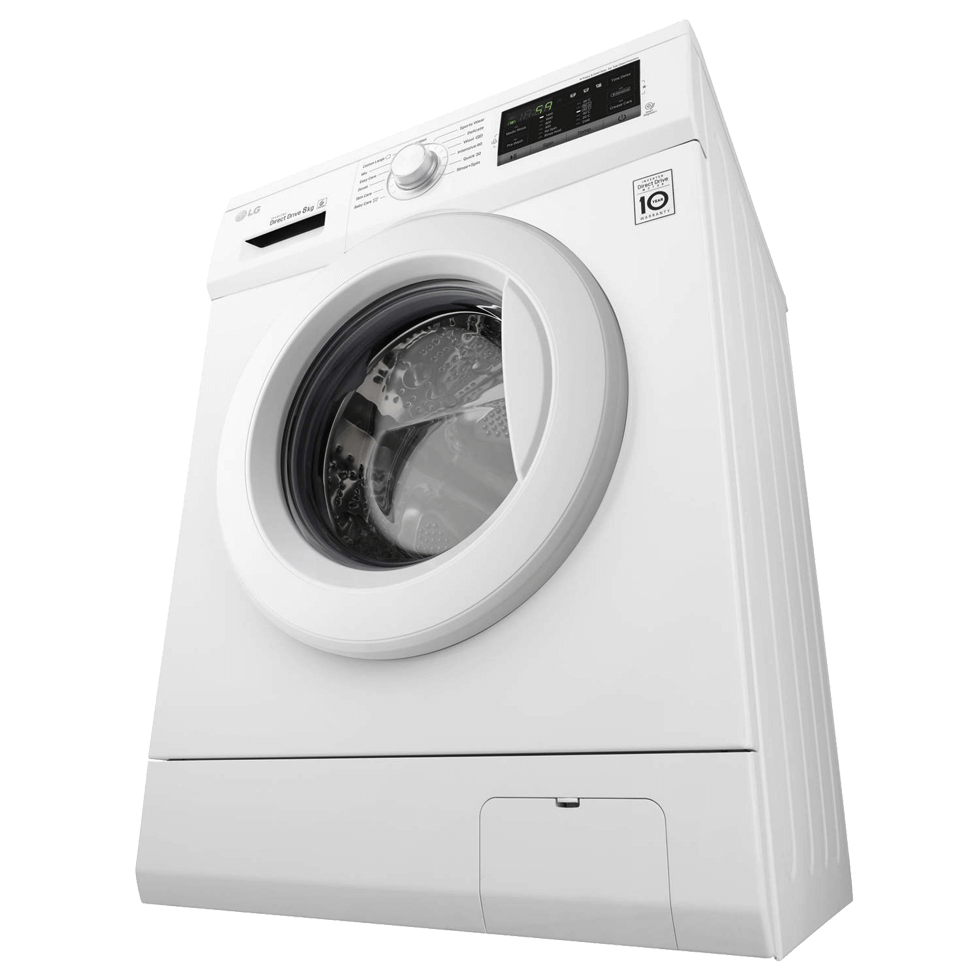 The Best Results Every Time
The LG FH4G7TDN0 is an incredible washing machine with many helpful features to make laundry day simpler. A quick wash function, quiet operation and not forgetting LG's signature Direct Drive 6 motion motor make this 8KG capacity, family friendly machine perfect for everyday washing.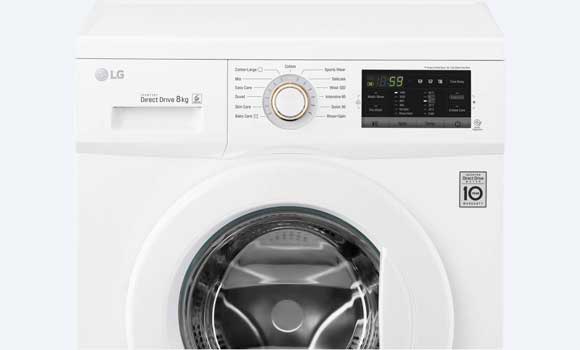 Quality You Can Trust
This LG washing machine comes with a Direct drive motor. This is an electromagnetic motor that is attached directly to the back of the drum, providing a quiet, durable and more energy efficient motor. LG even provide a 10 year guarantee with the motor, giving you piece of mind and incredible wash results.
30 Minute Fast Wash
The quick wash function is perfect for those times when you want your favourite outfit washed in a hurry. Simply load your wash, select the fast wash function and you're ready to go; washing your clothes has never been so simple!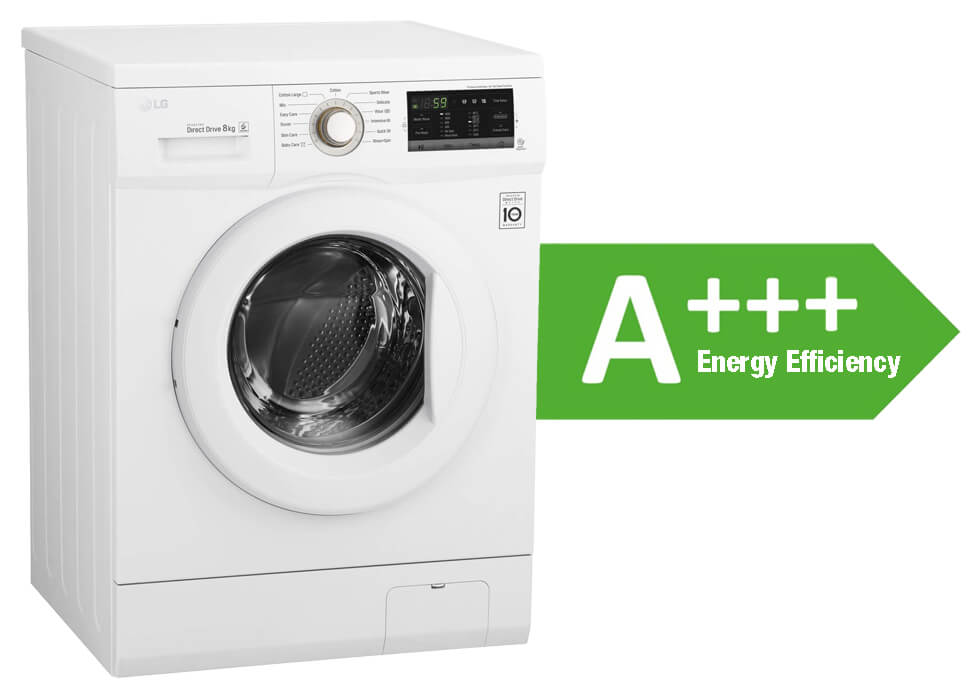 A+++ Energy Rating
An A+++ energy rating is the higheest possible for washing machines. A high energy rating means that this machine uses less electricity and water when in use meaning that you'll save the planet and money on your utility bills!
6 Motion Technology
6 motion gives you a multitude of options when washing your laundry. You can choose a wash for every type of clothing, such as delicates and duvets; hard, trodden-in stains are easy to remove with the scrub function. The 6 motion technology allows you to customise your wash in a way no other washing machine can; the incredible Direct Drive motor can handle anything you throw at it.
Key Features

8 kg Wash capacity
Direct Drive motor with 10 year guarantee
A+++ rated for energy efficiency
6Motion - 6 different washing motions for superior clean
Quiet - the direct drive motor is much quieter than standard belt & pulley systems
Smart Diagnosis, a quick and simple way to troubleshoot issues
1400rpm spin speed
137 kWh Annual energy usage
10,500 Litres annual water usage
'A' Spin efficiency rating
75 dB Noise level
---