Product Information

IT'S THE FUTURE, BUT NOT AS WE KNOW IT
Great Scott, it's 2015! And yes, the hoverboards we were promised are yet to arrive. However, until we learn how to break the laws of physics here's the next best thing - The G-Board! This futuristic board is a revolutionary self balancing electric scooter that can be used to add some awesomeness to your daily jaunts.
FROM A TO B TO G
The G-board is an impressive piece of kit. It's unlike anything you've ever experienced before, yet feels surprisingly natural. It takes care of the hard part by ensuring that you remain balanced at all times. After approximately 10 minutes of use, the G-board's intuitive control will feel like an extension of your body and you'll soon be impressing family and friends with new tricks.
GO THE DISTANCE
Unlike other mobile segway scooters, the G-board features a genuine LG Lithium-Ion Battery that offers longer battery life, as well as increased reliability and safety to ensure you never get caught short. Travel a massive distance of 10 miles on a single charge. Now that's quite impressive! Plus, with a top speed of 10mph you will be zooming around and leaving others in the dust.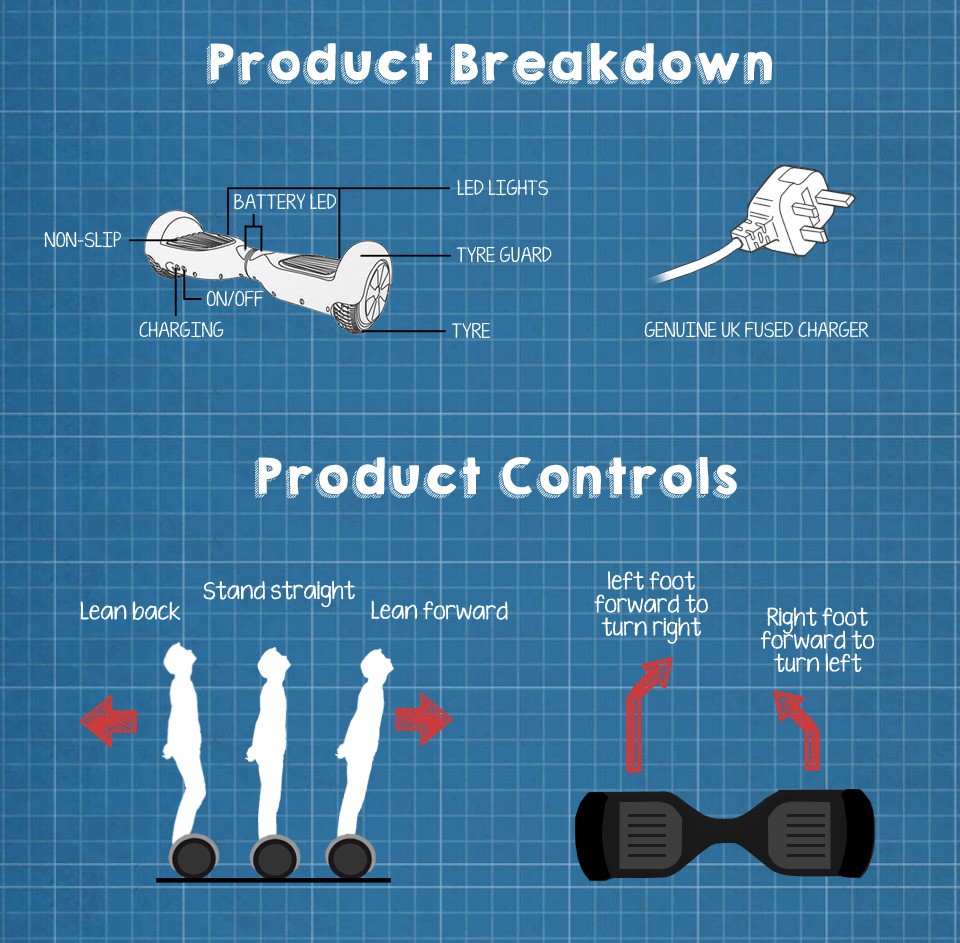 Features:
LIMITED STOCK - Will sell out by Friday!
Our G-Boards use genuine LG™ & Samsung™ batteries. We do not use cheap and dangerous Chinese Batteries
All our G-Boards have certified UK fused BS1363 plugs and CE approved chargers.
Our instruction manual has been written in plain English
1 year UK warranty and support (many competitors operate out of China and some UK ones may not still be in business when there is a warranty issue
Up to a 10 miles per charge

High
Quality

Manufactured in the same factories as the leading brands.

Great
Value

The UK's lowest prices with no compromise on quality.

Design and Technology

electriQ design high quality products using the latest techology.

Hundreds of Products

An extensive range of products from large appliances to gadgets.