Product Information
Take the stress out of cooking with this high performance single oven from Matrix and enjoy high-end features such as integrated anti-tilt shelving and a programmable clock/time without the price tag. This 56L capacity oven is so simple to use thanks to the no-nonsense knob controls that allow you to set the temperature and cooking function (Defrost, Fan oven, full grill and half fan).

DEFROST
This great function speeds up the natural defrost process of your frozen foods so that you don't have to wait hours for it to thaw.

FAN OVEN
Fan mode distributes the heat evenly and faster than a conventional oven, ensuring better, more consistent results and reduced cooking time.

FULL GRILL
Full grill mode radiates the heat from the grill and top elements making it ideal for grilling a full family meal.

HALF GRILL
Half grill mode radiates the heat from the grill element making it ideal for grilling a quick snack.
PROGRAMMING THE OVEN
The oven can be set for semi-automatic cooking, were the oven is programmed to switch off at a specific time, and for automatic cooking, were the oven is set to switch on and off at specific times.
1.MINUTE MINDER - Alert you to remove food
2.SEMI-AUTOMATIC - Set end time
3.FULLY-AUTOMATIC - Set start and end time
4.OVEN - Start programme setting
5.MINUS - Set time and volume
6.PLUS - Set time and volume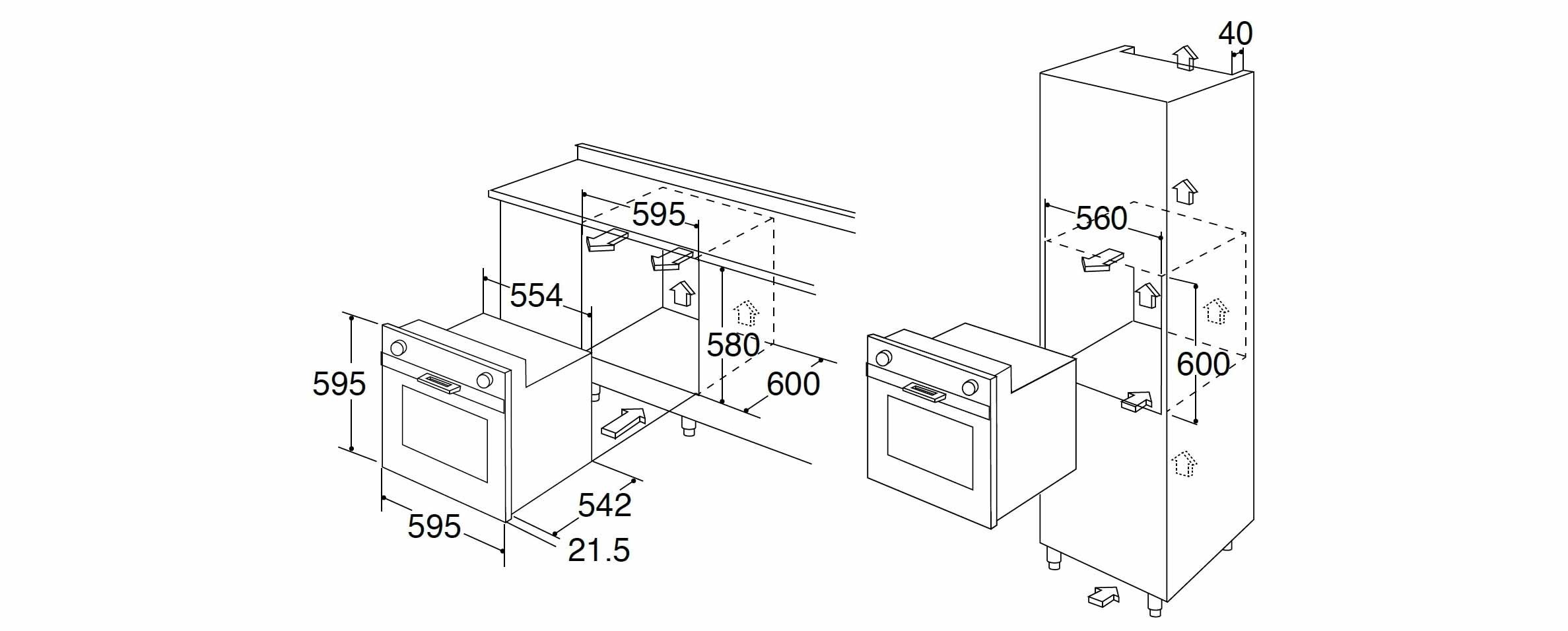 Key Features
Four function electric oven
Grill pan
Interior rear light
6 button fully programmable
electronic clock/timer
Cooling fan
Integrated anti-tilt shelving
Double glazed door
Removable door
Functions
Defrost
Fan oven
Full or half grill
Accessories
1 x flat oven shelf
1 x grill pan with grid
1 x grill pan handle
Technical Details
Energy rating: A
Capacity: 56 litres
Rated power: 2.16kW

Matrix guarantee
All Matrix products are extensively tested to ensure complete assurance of quality and reliability.

2 Year Warranty
The entire Matrix range is covered by a 2 year warranty guarantee, offering support and maintenance.

Style & design
Products from the range are designed with the idea to combine modern functionality with timeless aesthetics.

The CDA Group
Matrix is part of the CDA group and has been established in the appliance world for over 10 years.