Product Information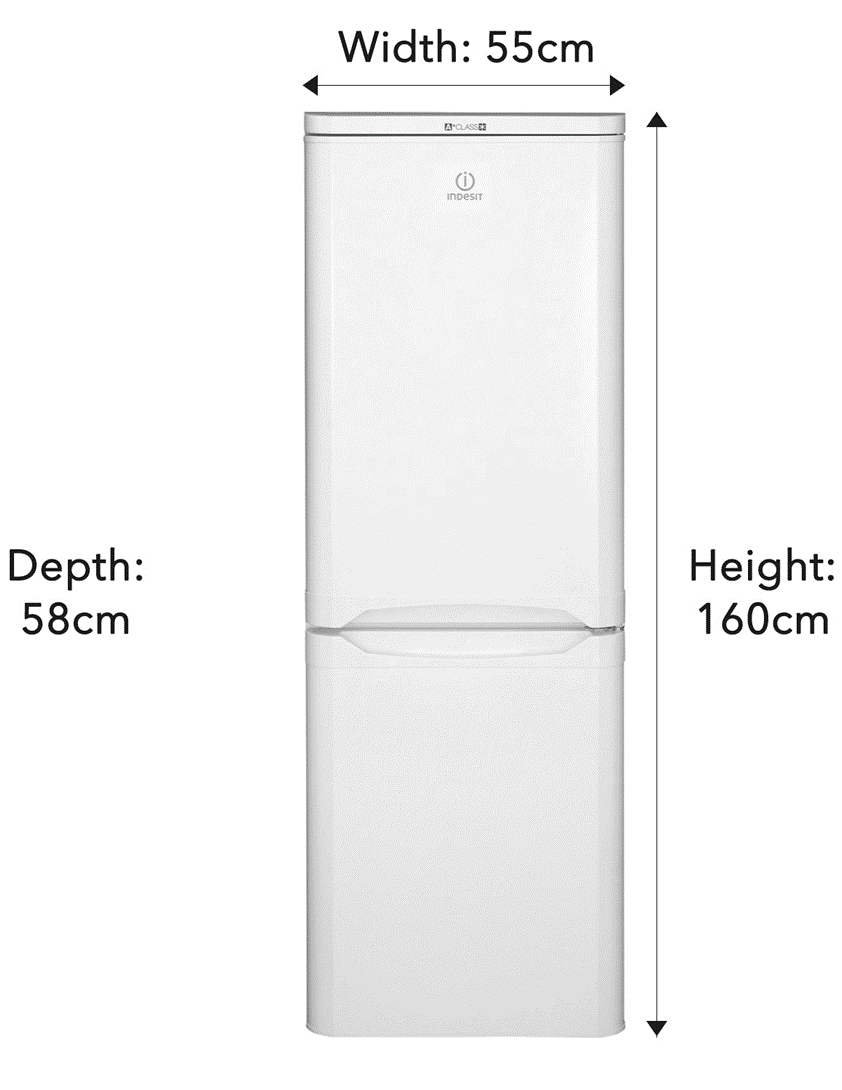 The Indesit fridge freezer is stylish, easy to organise and easy to use. With 217 litres total capacity between the fridge and freezer, it's a perfect choice for smaller families and couples, with special features to ensure your groceries stay fresher for longer.
"Good size for a family of three. It fits well into a small kitchen and is very quiet." - Gary from County Durham
How will it fit?
Measuring 55cm wide, this fridge freezer is ideal for compact kitchens. Remember to check the dimensions before you order to make sure that it will fit in your kitchen:
Dimensions: (H) 1570mm x (W) 550mm x (D) 540mm
Design
With a white design, this fridge freezer has a modern appearance that will go well with other appliances. The doors are reversible which allows the fridge freezer to fit in the place that best suits your kitchen outlay.
Capacity
With a 60/40 split between the fridge and the freezer, this Indesit appliance gives 150 litres of usable space for the fridge and 67 litres of space for the freezer – more than enough room for a weekly shop for a smaller household.
Organised fridge storage
Designed to optimise your space, the space in this fridge is shared across 3 door compartments, 3 shelves and 2 salad bins. Whilst the glass shelves can be adjusted to suit different sized groceries, a full-width bottle balcony allows you to keep milk, cartons and drinks separate and secure.
Easy to control
The temperature controls can be found on the inside of the fridge. With a simple to reach and use temperature dial, controlling the fridge never gets too complicated.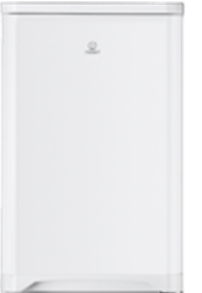 Advanced hygiene
With antibacterial protected walls and automatic defrost in fridge, this Indesit fridge freezer ensures that your food is kept fresh for longer.
Freezer storage
The freezer section has 1 drawer and 2 drop-door compartments so that you can quickly and easily access frozen food without keeping the door open too long.
Super freeze
Ideal if you've just done a grocery shop and frozen foods have slightly thawed on the way back, the Super Freeze function will rapidly freeze new food, locking in essential nutrients.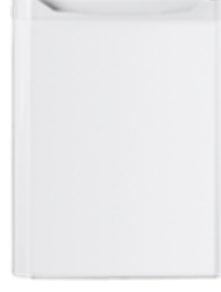 Perfect for the eco-conscious
This Indesit fridge freezer has an A+ energy efficiency rating, costing less than £35 a year (on average) to run.
Indesit offer a 1 year labour and 5 year parts warranty on this appliance. Please ensure you register your appliance to receive this.
White Indesit Fridge freezer
217 litre capacity
Dimensions: (H) 1570mm x (W) 550mm x (D) 540mm
Super Freeze
Antibacterial protection