Product Information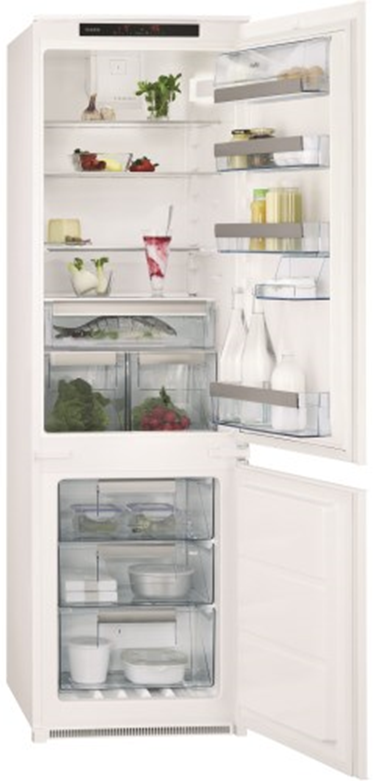 Keep you food and kitchen looking cool with the Frost Free integrated ridge freezer from AEG. With some super cool features, LED lighting and an A+ energy efficiency rating, you won't break a sweat over the energy bills no matter if you're in the house or away on holiday!
How will this look in my kitchen?
This AEG fridge freezer is designed to be built into a column kitchen unit, so you must have one of your own unit doors at the ready to fit onto the front of the fridge door to give a streamlined look to your kitchen.
To make sure your column-unit can hold this fridge/freezer, please measure out these dimensions first before buying:
Dimensions: (H) 1772mm x (W) 540mm x (D) 547mm
Fridge re-stock function:
To get your new groceries cool quickly, the fridge can lower its temperature for a time after re-stocking to keep your food cool immediately.
Power cut prepared:
Even without power, this AEG Freezer will keep your food frozen for up to 24 hours in the event of a power failure to give you time to think of alternatives.
NoFrost technology:
What is says on the tin, this fridge freezer carries AEGs renowned NoFrost technology that will stop your appliance from turning into a giant glacier.
Open door alarm:
The fridge will alert you with an audible alarm if the door is left open for too long so you can go and close it and save your food from warming up and spoiling.
Dynamic air recirculation in the freezer:
The freezer is designed to circulate air evenly to maintain a constant temperature throughout the compartments.
Fridge Storage
The fridge section of this AEG appliance has 192 litres of usable space, which is enough for a week's worth of shopping for a medium sized household.
It has 3 full width shelves and 1 half depth flexi shelf that is adjustable to accommodate larger and taller items that couldn't fit on one of the 4 door balconies that are perfect for bottles of milk, wine and soft drinks.
To protect the more delicate foods such as fruit, vegetables, butter and cheese, the fridge contains not only a dedicated dairy compartment, but also two salad crispers and egg holders.
Freezer storage
The lower freezer section can store up to 78 litres of frozen food. With fast freezing technology, it has three spacious compartments with clear drawer fronts so you can scan and select a frozen item quickly without having to have the door open too much. To cool those drinks down even quicker, an ice cube tray has been included.
Holiday setting
This setting maintains the internal temperature of the cabinet at an economical 15°C so you can empty the fridge when you go on holiday and not have to worry about the formation of odours and mould.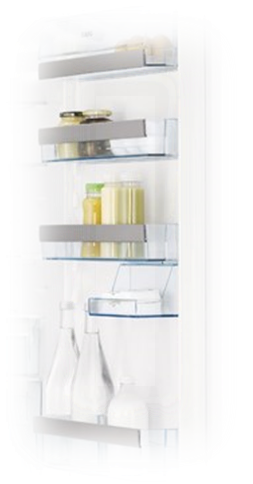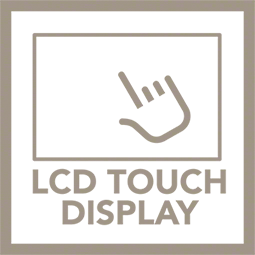 Electronic controls and LCD display
With easy to use touch controls and a LCD that can show the appliance's twin thermostats and function statuses, it's so much easier to control and monitor the temperature of both the fridge and freezer.
Integrated Fridge Freezer
Designed to fit into a column kitchen unit
Quickly brings new food down to a cooler temperature
Open door alarm
A+ energy rating
LED lighting
Holiday setting
70/30 Fridge Freezer Split
Door Fixing Type: Sliding Rail