Product Information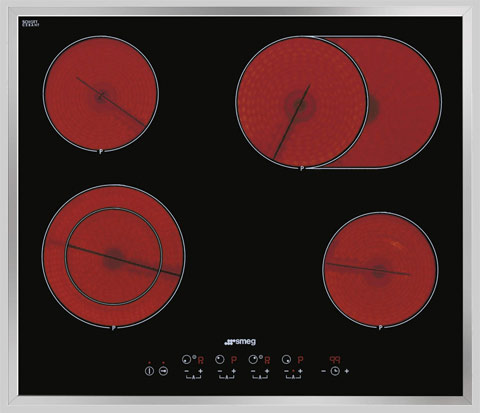 The Smeg SE2664CX2 ceramic hob delivers amazing power and features with such an incredibly thin design. With features including individual zone timers, boosters and flexible zones, you can take full control of your cooking.
Adaptable Cooking
Four heat zones provide plenty of space for you to prepare all your dishes together. Two dual zones offer flexibility for preparing dishes in smaller pans or for those bigger tasks that require bigger or oddly shaped pots and pans.
There are nine power levels so you can find the perfect heat intensity for each dish without wasting energy or cooking your food too quickly. Four boosters deliver a burst of heat to get those jobs done more quickly, ideal for boiling water.
A quick start feature helps you start cooking in next to time while the individual zone timers help you to perfectly cook each dish.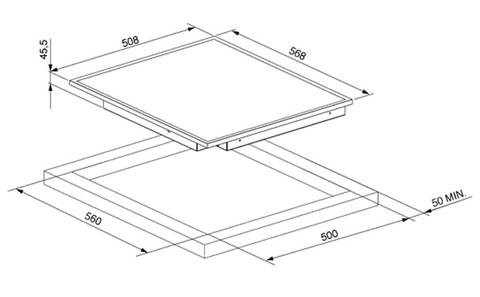 Easy Care
The Supremans black ceramic glass surface of this hob is incredibly easy to keep clean. Simply wipe away any spills or splashes with a damp cloth after each use to keep your hob looking just like new. Its stainless steel frame helps to stop any unwanted spillages on your worktop, containing any spillages on the easy-clean glass surface.
Residual heat indicators let you know if a zone is still too hot to touch and the auto-safety cut-out feature adds an extra level of safety for your convenience.
Features
Supremans black ceramic glass
9 power levels
Individual timers for each zone
4 boosters
Quick start
Ultra low
Residual heat indicators
Automatic safety cut-out
Front control panel
Nominal power: 6.6 kW
30 amp power supply