Product Information
Dimensions:
H81.8 x W44.8 x D57 cm
Tech Spec:
Rated power: 1.9 kW
Power supply: 13 A
Noise level: 52 dB(A)
The CDA WC431 is the perfect choice for smaller kitchens or smaller families with a slim design of only 45cm. An integrated design which slips in seamlessly within your kitchen, this model has been designed to fit behind a cupboard door. When installing this model it will require a cold water feed and a waste outlet.
Offering 10 place settings along with 3 height adjustable upper baskets you have plenty of space for a couple of days' worth of dishes.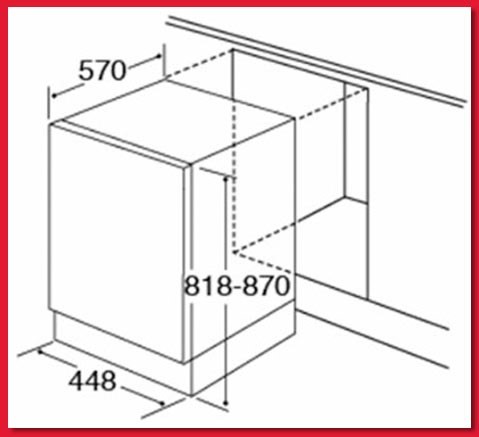 There are 6 programmes to choose from so you can select a programme which best suits your dishes. For tougher dishes such as casserole dishes with burnt on food the intensive programme is ideal. If you're in a rush and need clean daily dishes in a hurry such as dinner plates and glasses utilise the quick wash and express programmes. There's also an economy wash programme and a half load setting available to save on time and money. With three settings to delay your dishes washing cycle by 3, 6 or 9 hours you can leave the house and have your dishes washed and ready for when you get back.
Programmes:
PreWash (cold)
Quickwash 30 min (40°C)
Express 50 min (65°C)
Economy (50°C)
Intensive (65°C)
Intensive+ (70°C)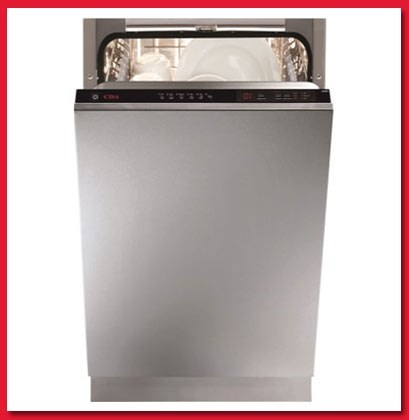 When the dishes are done the CDA WC431 alerts you when the programme has finished. There are also LED indicators for rinse, progress and salt. Helping you to keep your dishwasher running to its best ability.
The CDA WC431 scores highly on energy efficiency with an 'A+' energy rating, 'A' cleaning rating and an 'A' drying rate. Giving you peace of mind when it comes to annual spend on running your new dishwasher and an added bonus of being a little kinder to the environment.
Energy:
Energy rating: A+
Cleaning rating: A
Drying rating: A
Energy consumption per cycle: 0.83 kWh
Energy consumption per year: 237 kWh
Water consumption per cycle: 13 L
Features:
Integrated
3/6/9 Hour delay timer
Overflow protection
Half load
3 in 1 function
10 Place settings
3 Height adjustable upper baskets
3 Spray levels
LED Rinse indicator
LED Salt indicator
LED Progress indicator
Alarm for end of programme
Electronic softener adjustment
Counter balanced door
Levelling feet with front control
Concealed heating element