Product Information
Dimensions: H83.8 x W54 x D60 cm
Energy A+
3 Glass shelves
Salad crisper drawer
3 Door balconies
Freestanding/Under counter
Space saving under-counter design
The CDA FF121WH fridge is a freestanding larder fridge which is ideal for building underneath your worktop to save on space. An ideal choice for smaller kitchen spaces or even for larger kitchens where you may need extra fridge space. With a reversible door you are able to configure the design to suit your kitchen.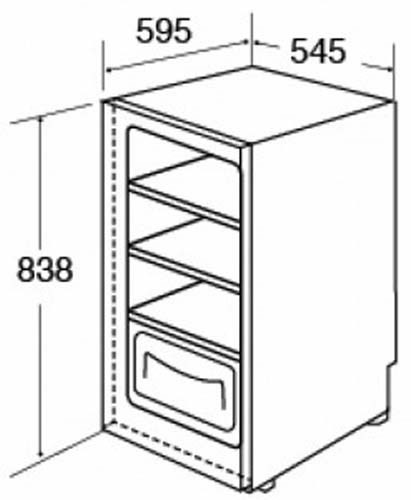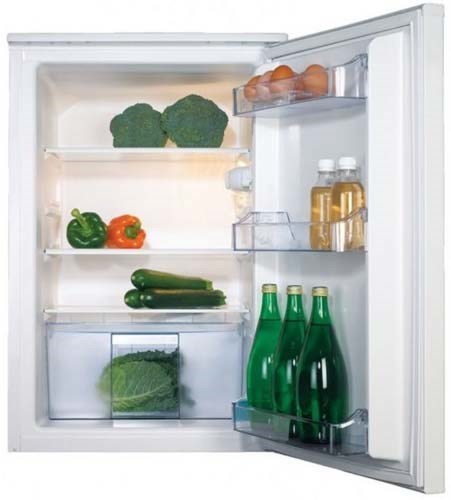 106L Capacity
With a 106L capacity this fridge offers plenty of space for your weekly shop. There are three glass shelves and the middle shelf can be height adjusted to make room for bulkier items. The base of the fridge holds the salad crisper which is kept at an optimum temperature perfect for your fresh fruit and veg, helping to preserve the life, goodness and taste for longer. The door holds three balconies, each a different size, ideal for jars, bottles and dairy products up top.
Easy maintenance
The fridges temperature is controlled by a thermostat located inside the fridge on the right. You can adjust the temperature from 1 to 5 so you can change the setting to best suit what you're storing. There's little hassle with this fridge as it is self-defrosting. Any water created will run out of the fridge through the channel and collected in the evaporating tray at the back of the appliance.
Features:
106L capacity
Energy A+
Self-defrosting
3 Glass shelves
Salad crisper drawer
3 Door balconies
Interior light
Reversible door
Height adjustable feet
Freestanding/Under counter
Noise level: 41 dB
Annual energy consumption: 115kWh