The Indesit XWC61452W is ideal for smaller households with its 6kg drum capacity and neat design. Packed full of features this appliance makes the chore of washing easier and faster.
With 16 wash programmes there's an option to cater to all types of garments and situations. And with variable temperature and spin, you're more in control. The Indesit XWC61452W works hard to provide quality performance whilst still maintaining its energy efficient status rating A++.
The washing machine is easy and simple to use, even children could be let lose to do their own washing, especially with the use of the special Indesit 'Push & Wash' button.
INNEX 'PUSH & WASH'
With a single push of a button start your washing cycle, have clean clothes in just 50 minutes. The Innex button skips programme selection and goes straight to ignition, effectively removing dirt from cottons and synthetics.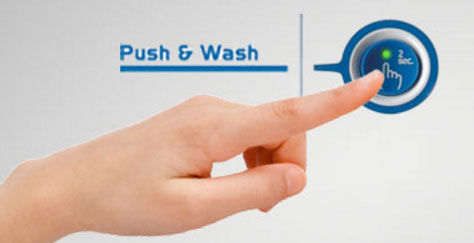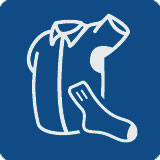 ANTI-ODOUR CYCLE
A specially designed programme to combat persistent odours. New drum movements combined with an added rinse at the end of the cycle and constant temperature control work together to fight lingering odours. Easily fights wet dog odour from a winter's walk or stubborn smoke from a summer BBQ.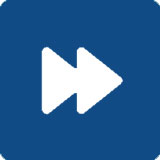 FAST FORWARD
The Indesit XWC61452W features a 'fast forward' button, ideal if you're in a rush and need to get your washing out sooner than expected. Simply press the button and the washing cycle can end after just 20 minutes.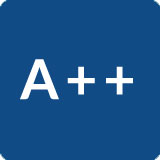 ENERGY EFFICIENT
With water balance technology the Indesit XWC61452W will only use the amount of water required to wash that specific load of washing. No water is wasted and you save time and money on your bills. Fuzzy logic sensor technology monitors the load inside the machine and adjusts itself to suit the load. With a half load function even more water and energy can be saved. Based on 220 cycles the Indesit XWC61452W will cost under £27 per year to run.
16 PROGRAMMES
Equipped with 16 programmes there's something to suit every garment.
From tackling stubborn stains to gently taking care of silks.
Programmes include;
Cotton
Dark Wash
Delicate Wash
Easy Iron Function
Economy Wash
Outdoor Wear
Silk Wash
Spin & Drain
Synthetics
Wool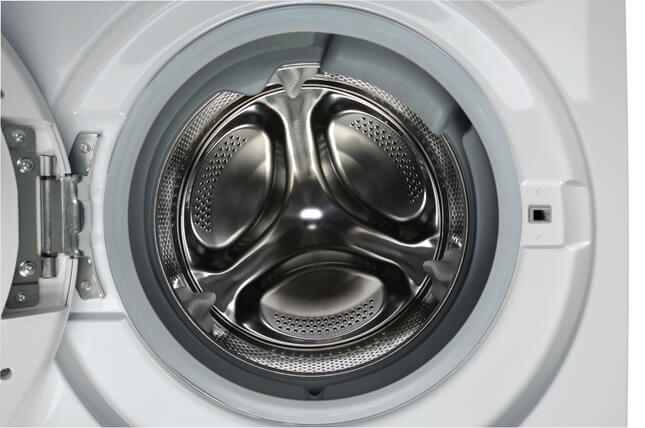 Features:
Energy rating: A++
16 Wash programmes
1400 rpm Spin speed
6kg Wash load
Innex Push & Wash button
Fast forward – end cycles after 20mins
Water balance technology – save time, energy & money
Quick wash - 20 minutes
Button/Dial controls & LED display
Large easy to load porthole with wide opening door
Fuzzy logic sensor technology
Half load function
Variable spin & temperature control
Child lock
Noise level (spin) 81dB
Noise level (wash) 59 dB
Spin performance: B
Wash performance: A
Annual energy consumption: 172Kwh
Annual water consumption: 8376L
Overflow protection
PAuse facility
Cold water supply
Dimensions: H85 x W59.5 x D54 cm