Product Information
Modern in design and a powerful extraction rate of 703 m³/hr, this CDA shelf-style cooker hood is ready to rid your kitchen of unwanted cooking odours and airborne grease. Intended to be mounted onto a wall above your hob, this cooker hood will also be a stylish addition to the kitchen.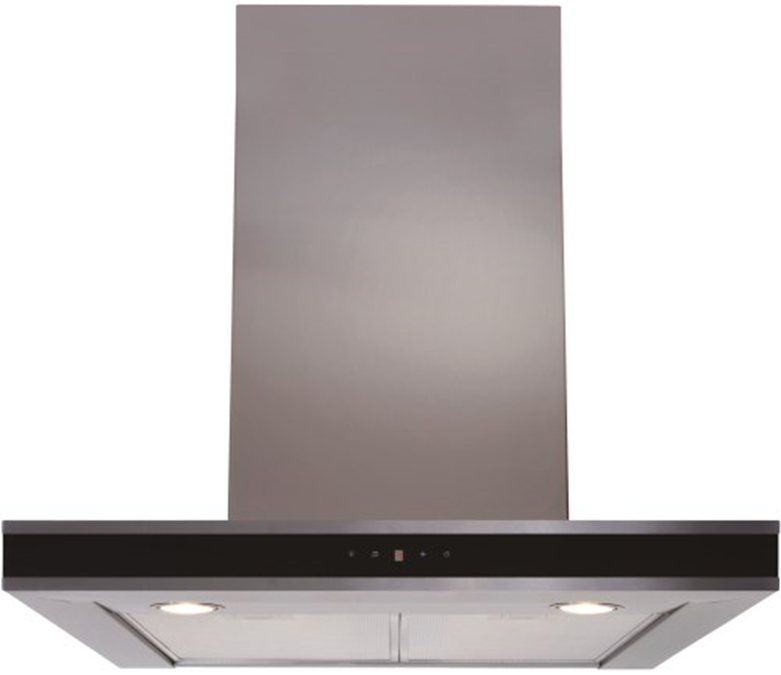 Dimensions: (H) 580-995mm x (W) 600mm x (D) 490mm
HOW WILL THIS FIT IN MY KITCHEN?
The chimney can be adjusted so that you can achieve the correct distance between your hob and the hood:
Minimum height between hood and gas hob: 750mm
Minimum height between hood and electric hob: 650mm
The main body of the cooker hood measures 60cm, so make sure you have enough space above your hob and the surrounding area to accommodate this.
POWERFUL MOTOR
With a strong motor, this wall-mounted cooker hood can have an extraction rate of up to 703m³/hr with varied extraction rates on the 3 speed settings, so that you can get the best extraction speed for each dish you cook.
Ideal for kitchens up to 83 cubic metres, this chimney hood also comes with an intensive function that can run for 10 minutes before returning to the previous setting – perfect for an extra boost with more steamy meals.
TOUCH CONTROLS
The black glass rim displays 4 sleek touch controls that further add to the modern design. From adjusting the speed to setting the handy 15 minute timer, the actions on this CDA chimney hood can be done quickly and effortlessly.
DUCTED OR RECIRCULATED EXTRACTION
Not every kitchen outlay is the same which is why this cooker hood is capable of both ducting out and recirculating extraction. If you are choosing to re-circulate you'll need a pack of CHA21 charcoal filters and if you're ducting out you'll need a ducting kit with a 150mm diameter.
DESIGN
This chimney hood has a stainless steel finish with a black glass feature which gives it a minimal and modern appearance that's guaranteed to give your kitchen a stylish and upgraded feel.
With dishwasher safe metallic grease filters and two 20 W halogen lights, it's even possible to keep the underside of this cooker hood looking fantastic, with a filter saturation warning light to remind you when to wash the filters.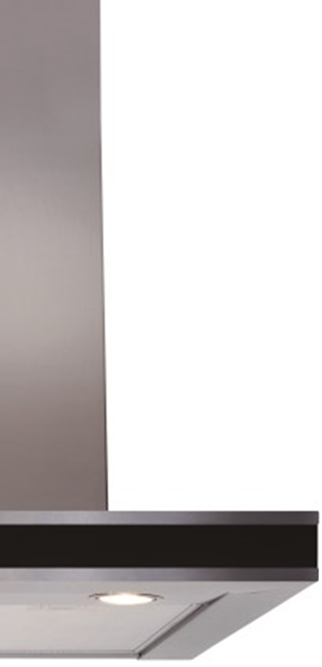 CDA guarantee their appliances for 5 years on the parts and 2 years on the labour. Please ensure you register your appliance to receive this.
ADDITIONAL FEATURES:
Average noise level of 56 decibels
Clean air function
Energy rating: D
60cm Wall-mounted Chimney Hood
Extraction rate of up to 703m³/hr
3 speeds plus intensive setting
Touch controls
Suitable for ducted or recirculation extraction
Please note: This chimney hood is designed to be fixed to a wall.