Product Information
Dimensions: H 34 x W 580 x D 510mm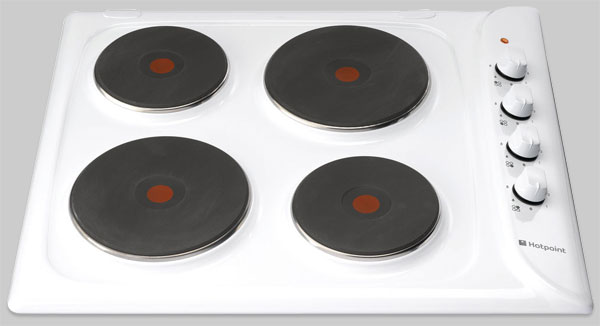 Ideal for anyone looking for a hard-working and sturdy hob for their kitchen, the Hotpoint E604W delivers the performance to suit any chef. With electric plates that are quick to heat up, you'll spend less time waiting around.
Sealed plate hobs provide a robust, hardworking but inexpensive solution to your kitchen requirements.
Finished in white enamel, the smooth surface of this hob allows you to wipe away spills and splashes quickly and easily.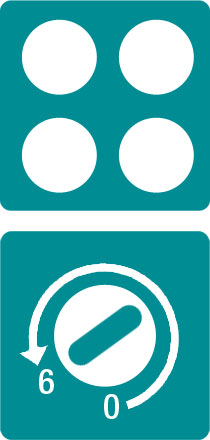 FOUR ZONES
Take your cooking to the next level with this hob's four effective cooking zones, providing the power for anything from boiling a pan of water to cooking a hearty stew. With two different sizes, you can match your pan size to a cooking zone to ensure less energy is wasted and you achieve the best results every time.
Two zones feature rapid heating, giving you the tools for flash frying, quick boiling and more, helping you to get along with your cooking in less time.
EASY TO CONTROL
Each cooking plate has its own dedicated dial control, placed to the side of the hob. With six temperature levels for each, you can tailor the temperature to suit each dish.
A simple indicator light is illuminated when any part of the hob is turned on, reducing the risk of burns should you accidentally knock one of the dials.
Features:
Colour : White
Manufacturer : Hotpoint
60cm Electric Hob
4 Electric Rapid Sealed Plates
On/Off Light
Dimensions: Height: 34mm Width: 580mm Depth: 510mm