Product Information

This is a graded product. A3 products may have slight damage and marks. All products are tested and are in good working order.
GRADE A3 - Minor exterior damage - Minor exterior damage
This innovative American fridge freezer is spacious, sophisticated and finished in a stylish stainless steel. With a total of 570 litres capacity for your fresh and frozen groceries, this fridge freezer is ideal for a larger household.
American fridge freezers are notorious for their generous capacity, which means that they require space in your kitchen, so please measure your available space carefully before buying:
Dimensions: (H) 1780mm x (W) 910mm x (D) 690mm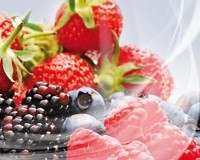 SUPER COOLING
Ideal for when you've unloading your weekly groceries into the fridge, the super cool function is designed to chill your food fast and help retain its nutrients.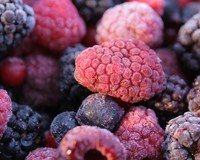 SUPER FREEZE
Another handy function for when you're unloading your weekly groceries into the fridge is the super freeze function which works to quickly freeze perishable food.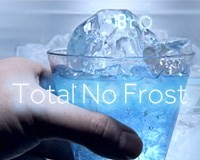 NO FROST
No Frost technology ensures that the freezer section remains frost free so you don't ever have to worry about defrosting the Freezer.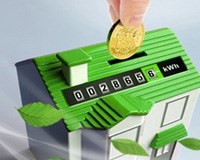 A+ ENERGY CLASS
This energy efficient fridge freezer boast an A+_energy class rating which uses up to 25% less energy compared with an A energy rated fridge.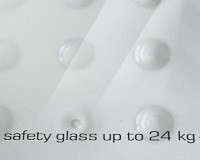 TEMPERED GLASS
Store anything you want anywhere you want courtesy of the tempered glass shelves which are specially designed to support heavy items.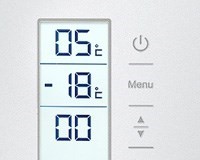 EXTERNAL CONTROL PANEL
To ensure your food remains fresh you can monitor and control the temperature of every compartment via the external LCD control panel.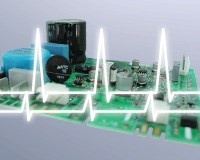 INVERTER COMPRESSOR
Not only does the inverter compressor offers you a quiet operation it also significantly increases the overall appliance efficiency.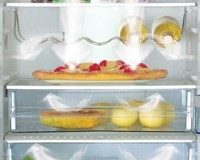 MULTI FLOW
Multi flow technology ensures that no food is ever left out because each shelf features multiple vents to maintain a uniform temperature throughout.
Key Features:
Energy rating: A+
Super cooling
Super freeze
No frost
Multi Flow
Tempereed glass shelves
Extrenal LCD control panel
Inverter compressor
Total net capacity: 570L
Net Capacity Freezer: 190L
Net Capacity Refrigerator: 380L
Super Freeze Function
Over Temperature Alarm
Noise Level dB (A): 42
Lighting System: top LED
Spill Proof Shelves
Freezing Capacity: 10kg/24h
2 x freezer drawers
Dimensions (cm)
Height: 178
Width: 91
Depth: 69
N.B. All large fridge freezers are doorstep or garage delivery only.