Hassle-Free Connection

of your new

Cooking Appliance

Need help getting your new Range Cooker set up? Need your Cooker, Oven or Hob professionally connected? We can take care of any cooking appliance, whether freestanding or built-in. The fully professional and registered installers will be able to connect any Electric, Gas or Dual Fuel appliance, taking the heat out of potentially stressful installation of these large appliances.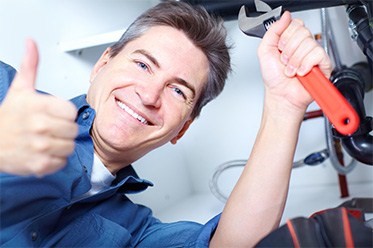 How it works:
After purchasing your chosen service, you'll receive a call to arrange the ideal delivery and connection date for you. This includes Saturdays & Sundays!
Upon delivery, the installers will un-box and inspect the new appliance and if needed, will disconnect your old appliance.
Survey the environment and ensure all existing connections are suitable and carry out a full health and safety assessment to ensure correct installation can take place.
Once the product is connected, the appliance will be fully tested to ensure it's in full working order.
You'll be provided with a certificate for the energy type or types you've been installed and this is verification that the work has been carried out to the highest standard and all safety checks have been made. We can even take away and recycle your old appliance if you want us to (more details)
---
What you need to check before we arrive:
Check your connection

You'll need the right supply outlet for your appliance.

For electric and dual fuel appliances, there needs to be a suitable outlet within 1.5 metres of the location.

You'll need the right outlet, for example; a 32 amp outlet for appliances including freestanding electric cookers that consume more than 3KW. A 13 amp outlet will be required for single electric cookers and gas ignition appliances using less than 2.99KW.

If you're buying an electric cooker want us to disconnect and remove your existing gas cooker, then please let us know, as this will require a Gas Safe Registered engineer.

Check your spaces

We'll need clear access to the required location. If stairs are involved, our engineers will need the appropriate room to manoeuvre.

The chosen appliance will fit into the new space. Please note the product specification when buying, the appliance needs room both at the back and sides for ventilation.

Check your environment

When installing a new cooker, there needs to be clear space above the location. I.e, no power points, switches, boilers or sensors.

Also, no flammable materials like curtains, fabric coverings, wallpapers, shelving, wood etc.
Prices:
Ovens

| | | |
| --- | --- | --- |
| Built-in Electric | £159 | |
| Built-in Gas | £189 | |

Range Cookers

| | | |
| --- | --- | --- |
| Gas | £219 | |
| Electric | £199 | |
| Dual Fuel | £219 | |
| LPG | Call us | |

Cookers

| | | |
| --- | --- | --- |
| Built-in Gas | £189 | |
| Built-in Electric | £159 | |
| Freestanding Gas / Dual Fuel | £159 | |
| Freestanding Electric | £139 | |

Hobs

| | | |
| --- | --- | --- |
| Built-in Gas | £189 | |
| Built-in Electric | £159 | |
Please ensure that you have carried out your pre-visit checks. If the installer cannot start the work upon inspection when they deliver your item because of something you have not verified beforehand, a refund may be offered but minus an Aborted Service charge. You will also have a consultation over the phone with the installers after you place your order, who will make sure you have all the information you need and an opportunity to clarify anything directly with them before arrival. Please see the FAQ for more info.
Any questions? Give our team a call on 0871 984 4416 and ask away!