Product Information

This is a graded product. A1 products are "as new" but have been box opened. All A1 products will be fully bubble-wrapped for transportation.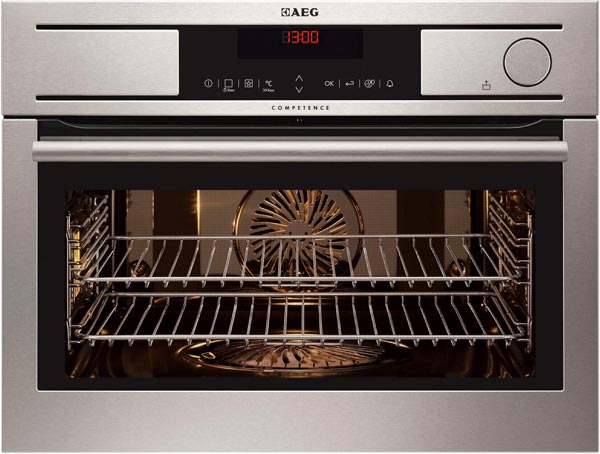 Enhance flavours and enjoy healthier eating with the AEG compact steam oven. Cooking with steam locks nutrients and vitamins into your food to help produce healthier results. It works by creating a cloud of steam from the built in water reservoir and requires no oil.
You can also bake, grill and slow cook using this steam oven, making it a well-rounded kitchen appliance that delivers incredible and healthy results.
The core temperature sensor monitors the temperature at the core of your food and turns the oven off once the desired temperature is reached. This is ideal for roasting meats as you can be sure it will be cooked to perfection all the way through.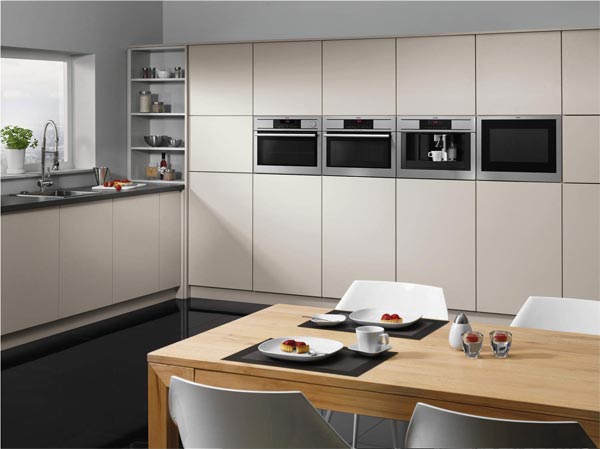 Steam Power
Steam cooking in this oven uses a combination of hot air and 25% or 50% of steam to produce enhanced flavours, beautiful aromas and amazing textures that a conventional oven couldn't create.
Through this ProCombi™ steam technology, food is cooked more healthily while preventing food from drying out. Cook any food using this method including fish, meat, vegetables and pasta as well as baking delicious desserts and breads.
Another unique feature of this steam oven is its steam cleaning program. This method of cleaning doesn't require any oven cleaning products, all you need to do is wipe the oven out when the program ends.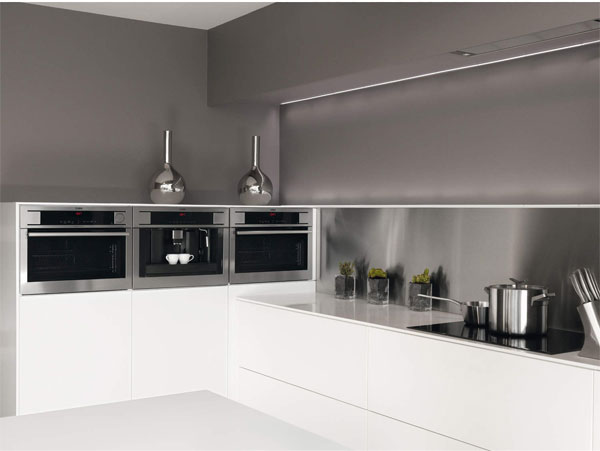 Safety and Elegance in Design
This steam oven has been designed to be integrated into your kitchen with a classy brushed stainless steel finish.
All the information you need is provided on the large, clear ProSight™ LCD touch control display which shows the time, cooking mode and temperature for easy programming.
The quadruple glaze IsoFront™ door remains cool on the outside, keeping the heat in the cavity while the anti-fingerprint coating will keep it looking good after every use.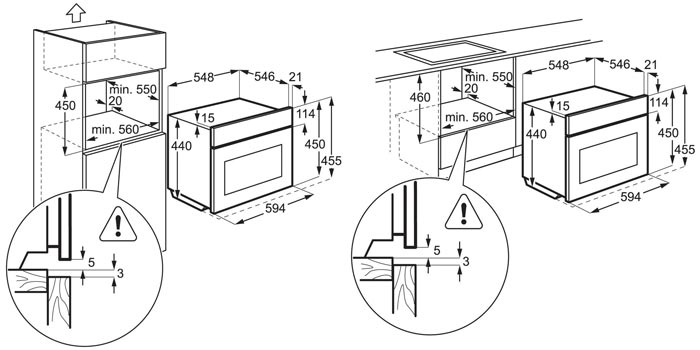 Key features:
Compact, modular design combined with high performance
ProCombi™ oven for a professional level of perfection and taste
Electronic one-touch temperature regulation for exact control
SoftMotion™ for a smooth, silent action when closing the door
Food probe to closely monitor the temperature of your meat dish
Anti-fingerprint stainless steel
Fan controlled defrosting
Keep warm
Base heat finishing
'A' energy class