Product Information
Twin
Motor
Stainless
Steel
Variable Slider Control
Integrated
Design
Metal Grease Filters
Suitable for larger kitchens with purpose built canopies, this streamlined canopy cooker hood features twin centrifugal fans to remove any unwanted cooking odours and vapours without you realising it's there.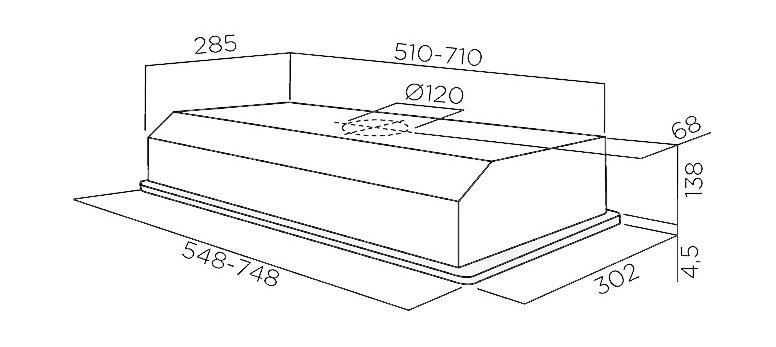 How will it fit into my kitchen?
This large canopy hood is design to be installed into the underside of an existing kitchen cabinet unit above the hob. With a 748m width, this canopy hood is ideal if you have a larger existing canopy space already in your kitchen or you have a larger hob. Please measure the dimensions carefully against your cabinet space before ordering:
Dimensions: (H) 142mm x (W) 748mm x (D) 302mm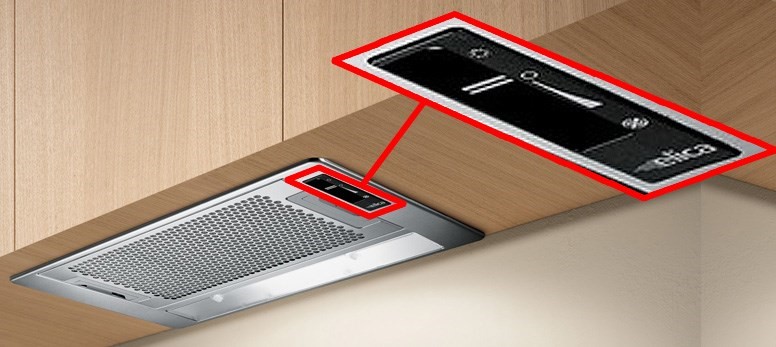 This Eliplane cooker hood has metal grease filters which can be washed, allowing you to maintain a grease free kitchen. This model is supplied with a charcoal filter and this should be fitted by an engineer when your hood is installed. You can choose whether you would like to operate the cooker hood as a ducting or re-circulating air purifier.
Key Features
Twin Motor
Variable slider control
11 W fluorescent lamp
Washable metal grease filter
120 mm duct connector
75 cm wide
Charcoal filter type F00171/1S required if recirculating
Stainless steel
Airflow 165-352 m³/h
53-71 dB(A)