Product Information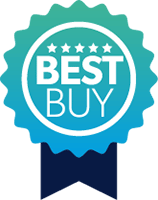 Best Buy
By collaborating with some of the world's greatest brands, we've created specialist Best Buy collections across our most popular product ranges. We will keep them updated, to bring you the best choice, the best price and the best products. And that's a promise.
This compact Kenwood food processor and liquidiser is perfect for creating a range of sweet and savoury dishes including homemade shakes, soups, smoothies, cakes and more.
Get better results in a fraction of the time, the FP195A can whizz through all your food prep in seconds, and breaks down into easy to clean parts when you're done.
Excellent Safety Features
The interlock can be found on the bowl itself and the food processor will not activate unless engaged properly
Wattage And Weight
600W and 2.17kg; cord storage and dishwasher safe parts including the blade for chopping and pureeing
Large Capacity
1.4 litre capacity making it ideal for preparing large meals, bread and pastry mixes and light creams
Body And Bowl Material
Plastic, size (cm): 27.5L x 15W x 17.5H The multi-mill chops and grinds herbs, spices and nuts and is ideal for grating cheese and slicing potatoes
Working Bowl Capacity
The dry capacity is 0.8kg and working bowl liquid capacity is 0.8L for egg whites and light creams among other dishes
Key Features
Generous 1.4L bowl
Powerful 600W motor
Calibrated 1 litre blender
2 speeds plus pulse
Cord storage
Dishwasher safe parts
Full safety interlock
Rubberised feet for stability
1 year warranty for peace of mind
Dimensions (mm): H476 x W320x D216
---