Product Information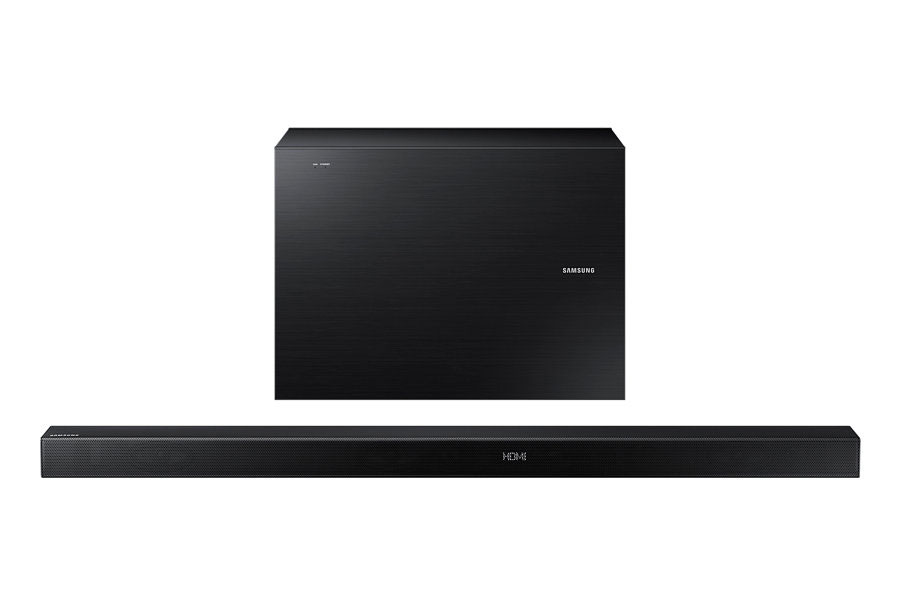 Let the amazing sound quality of a Samsung soundbar immerse you in the moment and give you a TV viewing experience like never before.
After a simple set-up, your ears will be given a treat with truly incredible sound quality.
And with no wires - it looks great in your living room!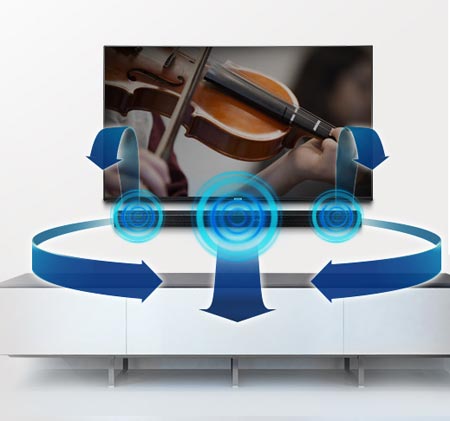 Audio in its Purest Form
The Samsung HW-K550 soundbar and subwoofer can handle any sound and will deliver it in the clearest form with crisp detail to give you the best viewing experience. Six built-in speakers pump out this amazing quality audio over a wider area and therefore helping to fill the room with sound.
They produce huge depth and power meaning your experience is really warm and detailed.
This system features fantastic Surround Sound Expansion technology which broadens the listening area both sideways and up. This produces an experience that is much more realistic and immersive while giving you the best vocal clarity.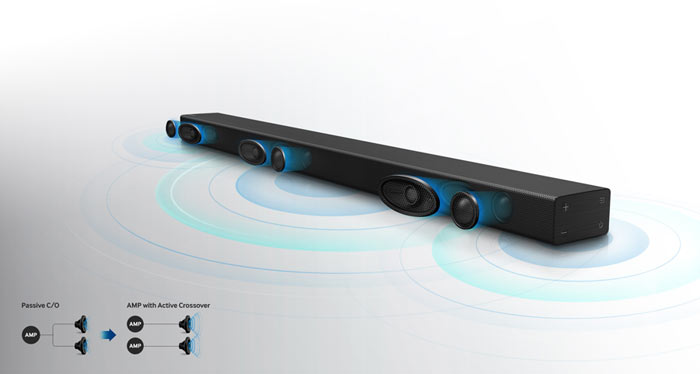 Expand Your Kit
You might think that you don't watch enough to make buying this soundbar and subwoofer worth the money, but keep reading and you'll be pleasantly surprised at what else it can do.
Bluetooth technology means you can stream music from your smartphone or other device. HD Audio technology enhances the quality of your music to studio quality so you hear details and levels in your music you didn't know were there.
Add more compatible wireless speakers around the house to create a multiroom system and listen to your music in every room. Using Samsung's Multiroom app on your smartphone or smartwatch you can control you music in an easy and fun way. You can control speakers individually and even play different music in each room.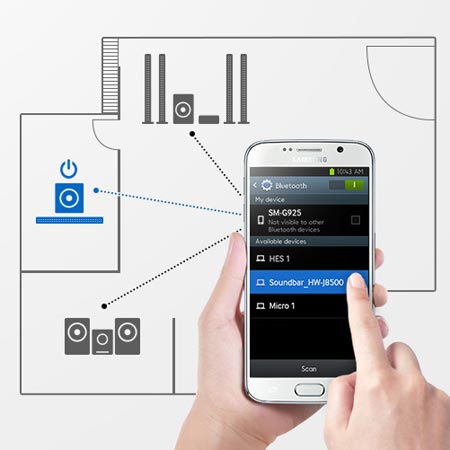 Built with You in Mind
This Samsung soundbar and subwoofer have been built with the listener in mind. Set-up and operation are really easy. You can even set your phone up to act as a Bluetooth remote to quickly find and wake devices to make it even more convenient.
The design is ultra-modern and is guaranteed to look amazing in any living room. As it connects to your TV by Bluetooth, there's no worrying about ugly wires!
Features
3.1 Ch system
Bluetooth
Wireless Sub
Crystal Amp Pro
1 Year warranty
Bluetooth Power On
Remote Control Included
Connections
1 x HDMI in
1 x Optical In
1 x Audio In
1 x USB
Dimensions:
(W x H x D) 1010.5 x 54 x 87.5 mm (soundbar)
(W x H x D) 452 x 335 x 154 mm (subwoofer)
Weight:
Soundbar: 2.6kg
Subwoofer: 6.8kg