Product Information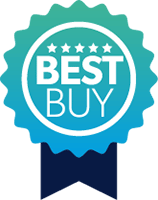 Best Buy
By collaborating with some of the world's greatest brands, we've created specialist Best Buy collections across our most popular product ranges. We will keep them updated, to bring you the best choice, the best price and the best products. And that's a promise.
What stands out
38 inch air purifying tower fan
Pure Cool air - great all year round - use as an fan or air purifier
Same functionality but at a fraction of the price compared to the big brands
Bladeless design, it's much safer for home use around small children and pets
9 Speed settings - from a gentle super quiet airflow to a powerful blast
Enjoy a pure cool flow of air from any angle with the swing function
Program to turn off after pre-set intervals, from 1 to 12 hours
Easy to use with simple touch controls and LED indicators
Change the settings from the comfort of your sofa or bed thanks to an included magnetic remote control
With no awkward grille or blades it's much easier to simply wipe clean
Personal use in domestic and office space to improve air quality
Helps smokers to reduce contaminants within the air
Can help improve the symptoms of asthma and pollen allergies
Great for children's rooms, living rooms and small offices up to 30 square meters
The details
Powerful, smooth airflow at a fraction of the price compared to other branded designs on the market. The electriQ bladeless air purifying tower fan is the perfect companion to keep you healthy and cool. The neat tower design takes up little space and is super easy to move from room to room, it's ideal for the home or office. Its bladeless design is a fantastic safety element, making it perfect for homes with children and pets.
The fan is packed with the same if not more functionality you'd expect from the big branded designs. With the oscillation function you can enjoy cool and clean air from any angle and different speed settings give an airflow to suit every situation.
With a built in timer you can also pre-set the fan to automatically switch-off after a specified amount of time, so you can lie back and relax in a comfortable environment with the assurance that the fan won't be powering away all night.
There's even a handy magnetic remote control included, so you can effortlessly change all the settings from the comfort of your sofa or bedside while you can store it conveniently with your fan.
Essential info
Dimensions: H 95.3 x W 23.5 x D 23.5 cm
Weight: 3.75 kg
Speeds: 9
Timer: 1 Hour up to 12 hours
Filter: Dual HEPA + Activated Carbon filter
More info
LED display with touch screen controls
12 hours start / stop timer
Easy to use remote control with magnetic holder
Quiet DC motor with 9 fan speeds
Oscillation function
Adjustable vertical airflow direction
Air volume: 108 m3/hr
Max fan speed: 486r/min
Rated input: 30W
9 fan settings
Remote control
Power supply: 220-240V/50Hz