Product Information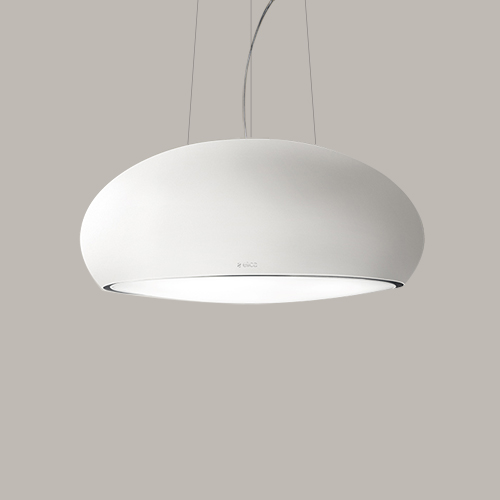 Elica Pearl
The Elica Pearl will add revolutionary flair to your kitchen with its beautifully elegant and stylish design. Doubling as a lamp, the Pearl perfectly illuminates your cooking space and the handy remote allows you to control the Pearl from anywhere in your Kitchen.
Stylish and Powerful
At 80cm, this hood is perfect for use in a spacious island kitchen and can be fitted to the ceiling at different heights to suit your needs. This hood functions by taking in the air in your kitchen, purifying it and then recirculating the clean air back into the room. This hood has a noise level of 61db at its loudest, meaning that it won't interrupt conversations or drown out music. This hood can extract air from a space of 500 cubic metres per hour, making it perfect for larger kitchens; 4 extraction settings are also available: low, medium, high and intensive, offering performance and flexibility.
Intelligent Lighting
The Pearl's light is perfect for illuminating your cooking space and can be turned on and off from the handy remote. The light can also be dimmed to create ambient lighting, which is excellent when entertaining guests.

Key Features
Gloss White Finish
Pearl/Shell design
Stylish and modern
White Remote Control (Included)
4 x 24w Neon PL
Metal Washable Grease Filter
Max airflow: 650 m³/h (IEC 500 m³/h)
noise levels: 42-61 (66) dB(A)
Absorbtion: 346w
Pressure: 450 (Pa)
Charcoal Filter Included
Optional Cable Extension Kit (2.5m)