Product Information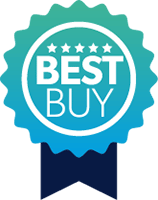 Best Buy
By collaborating with some of the world's greatest brands, we've created specialist Best Buy collections across our most popular product ranges. We will keep them updated, to bring you the best choice, the best price and the best products. And that's a promise.
The auto-recharging Roomba® e5 features a 3-Stage Cleaning System that uses dual Multi-Surface Rubber Brushes, powerful suction, and a high-efficiency filter to help thoroughly clean every day. The Edge-Sweeping Brush concentrates on edges and corners as the navigation and Dirt Detect™ technologies get around furniture and focus on areas that need it most. Just press clean or schedule Roomba on the go with the iRobot Home App.
More power, better clean
When clean matters, you need a power-lifter. The e5's Power-Lifting Suction delivers 5X the air power* for improved pick-up performance.
*Compared to Roomba® 600 Series AeroVac™ System
Rubber brushes that know a thing or two about cleaning
Instead of bristles that bend and can miss dirt, our unique flexible rubber brushes hug different floor surfaces, staying in close contact with wood and carpet to help thoroughly clean your floors.
A dirt detective, working for you
Dirt Detect™ sensors find the dirtiest areas of your home and alert the robot to clean those spots more thoroughly. Auto-Adjust Cleaning Head automatically adapts its height to effectively clean carpets and hard floors.
Intelligently navigates your home
Responsive navigation provides intelligent guidance, Cliff Detect keeps the robot from falling down stairs, automatically docks and recharges after cleaning.
Key Features
Connect, clean and schedule on-the go: Control and schedule cleanings on your Wi-Fi® connected Roomba® robot vacuum with the iRobot HOME App. You can monitor cleaning activity, view cleaning history, and watch maintenance videos. The app also updates your robot with the latest software, so it's always up-to-date with new features.
Just speak up!: Want cleaner floors and carpets? Just speak up! All connected Roomba® robot vacuums are now compatible with Alexa-enabled devices and Google Assistant to start, stop, or dock your robot.
New washable dust bin design allows you to simply rinse away dirt or debris left behind
Lithium Ion battery, runs for up to 90 minutes before the robot automatically docks to recharge
The Edge-Sweeping Brush is specially designed at a 27-degree angle to sweep debris away from edges and corners to be suctioned off your floors
Dual Mode Virtual Wall® Barriers give you greater control over where your robot cleans. Virtual Wall® Mode keeps your robot in the rooms you want cleaned and out of the ones you don't. Halo Mode keeps your robot away from items you want it to avoid
Cliff Detect sensors prevent the robot from falling down stairs or tumbling over drop-offs.
Enhanced Aero force non tangle system. (no brush)
I adapt 1 Seamless Navigation (a full suite of sensors allows the Roomba to take over 60 decisions per second)
3 Step cleaning: Agitate / Extract / Vacuum
Dirt detect
New enhanced Aero force high efficiency style filter
IRobot home app (control from anywhere)
Up to 7 days scheduling
Up to 75 mins runtime
---