Product Information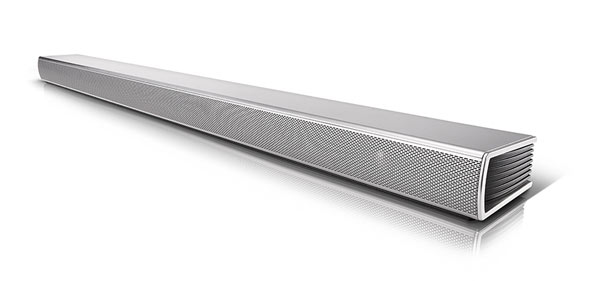 Make your TV viewing experience even better by adding an LG SH5 soundbar and wireless subwoofer to your home entertainment system.
The sound quality from this soundbar is amazing - it will make you wonder how you ever managed before!
Soundbars throw audio into the room, giving the clearest quality sound from your TV without any being lost behind your unit. Simply place or hang your soundbar below your TV to experience incredibly clear audio. The wireless subwoofer is designed to deliver deep bass to really add drama to TV shows and movies and, when it comes to sport, you'll feel like you're at the game.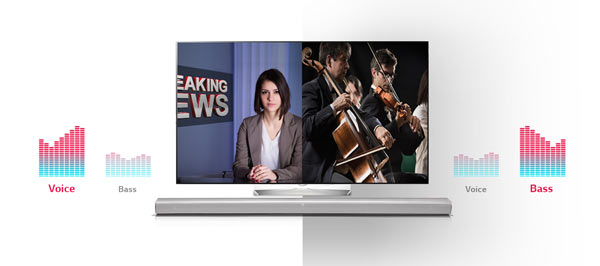 ADAPTIVE SOUND
This LG soundbar features Adaptive Sound Control technology. This works by actively analysing vocal levels in real time then enhancing them to give you perfectly clear audio. If it senses high vocal levels, the soundbar will automatically lower the bass power to make dialogue crystal clear.
With LG's Auto Sound Engine, you will hear the most accurate sounds. This works at any volume level to deliver accurate frequencies at the right places, therefore optimising the whole audio experience.
LOSE THE WIRES
The LG SH5 is almost completely wireless. Connect it to your TV using the integrated Bluetooth and enjoy amazing sound without having to stare at those ugly wires climbing up to your TV. That goes for listening to your music through the system too. Just connect to your Bluetooth music device and each time you enter the room, your soundbar will automatically connect, meaning you just have to press play.
It does have a power cable, but that should easily hide behind the unit.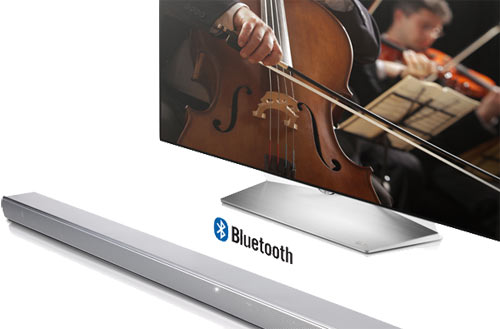 ULTIMATE CONNECTIVITY
There are plenty of other options to connect to this soundbar. With HDMI and optical in ports, you can connect to a huge range of devices so you can get the best audio for all kinds of uses.
The SH5 comes with its own dedicated remote control, but this soundbar will also work with your TV remote, making for added convenience.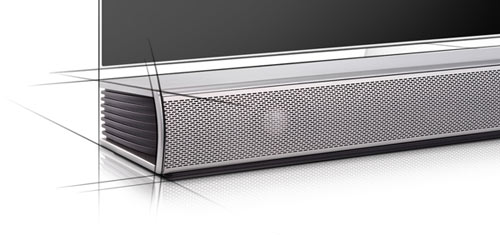 ULTRA MODERN DESIGN
Don't worry about the SH5 looking awful in your living room. The premium metallic design is sure to look good in any setting and will look great alongside your TV. The wireless subwoofer is slim and has the same finish as the soundbar, so it won't look out of place. As it looks so sleek it won't matter if it is in view in your living room but, as it doesn't have any wires, you are free to stand it where you like.
Features
2.1 Channel, 320W soundbar
Wireless subwoofer
Adaptive Sound Control
TV SoundSync
Bluetooth control
HDMI port
TV remote compatible
Auto Sound Engine
Wall mountable
Dimensions
Soundbar W 890 x H 53 x D 85 mm
Subwoofer W 171 x H 320 x D 252 mm
Connections
1 x USB
1 x HDMI In
1 x HDMI Out
1 x Portable In
1 x Optical In