Product Information
Always be prepared with the Whirlpool chest freezer and its impressively large storage capacity. Perfect if you have a large household or those who need extra freezer space. With more freezer space at your disposal you can save money by buying in bulk, stocking up on deals and freezing leftovers.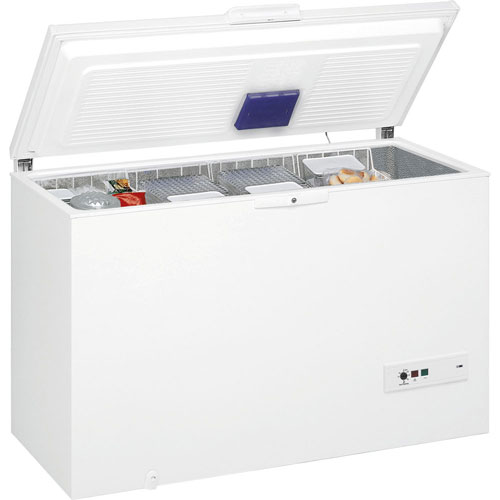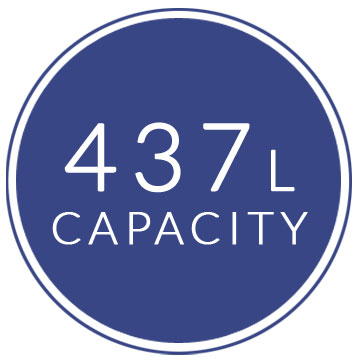 SPACIOUS FREEZING
With a large freezer cavity of 437L your ensured all the space you need for storing lots of frozen items and leftovers. The freezer offers space management with four baskets and an interior light, illuminating as soon as you open the freezer lid you won't be blindly searching the depths of the freezer.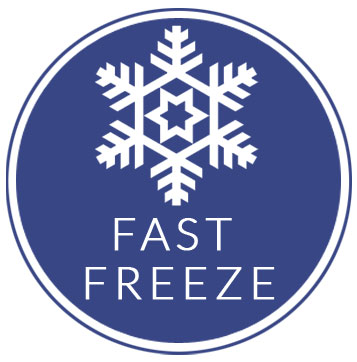 QUALITY FREEZING
The Whirlpool WHM4611 chest freezer features fast freezing. Ideal for when you've just stocked up the freezer.
The freezer works to drop its temperature 10 degrees lower than its lowest temperature setting. This way newly added food freezes quickly and retains its nutritional values and flavours.
If the freezer temperature ever drops below -8 degrees then the freezer will alert you with a red blinking light, ideal if your home is prone to power cuts.
In the event of power failure the freezer can store your frozen items for up to 35 hours, giving you time to fix the issue and not worry about losing an expensively stocked freezer full of food.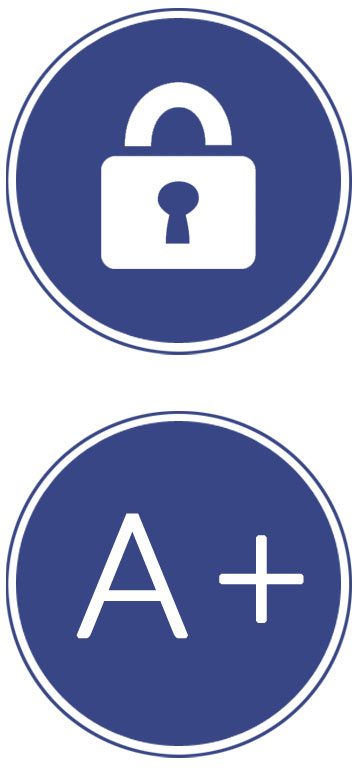 PRACTICAL DESIGN
The chest freezer has a counter balance system, making it easier and safer to use. The lid closes gently and it won't swing closed unexpectedly. Equipped with a locking door you can prevent little hands from trying to access the freezer.
ENERGY EFFICIENT
Rated A+ for energy efficiency you can rest assured the Whirlpool chest freezer delivers ideal results and lower energy consumption. This chest freezer includes aluminium inner liners which uniformly circulate the cold air, this in effect saves energy as well as maintaining the optimum temperature.
With an annual energy consumption of 343kWh this chest freezer will cost less than £55 per year to run.
Features:
Capacity: 432L
4 Baskets
Energy saving aluminium inner liners
Water drainage system
Fast freeze function
Lockable door
Storage time in the event of power failure: 35hrs
Visual malfunction signal
High temperature indicator
Eco function
Interior light
Noise level: 44dB
Manual defrost
Annual energy consumption: 343kWh
Dimensions: H91.6 x W140.5 x D69.8 cm
---