What's the difference between an Oven and a Cooker?
Put simply, a cooker is freestanding, and an oven is built into your kitchen.
Because a cooker is freestanding, it has both a main cooking unit, plus a set of either gas or electric hobs on the top.
An oven on the other hand, because it's built-in, is just the cooking unit - which means you have the option of buying a hob or not, depending on what you cook, and depending on your kitchen space.
Step 1 - What oven should I buy?
Take a look at the ovens below to choose the best solution for your kitchen.
Built-in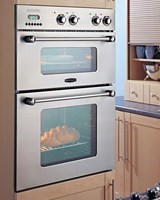 Built-in ovens are placed in column cabinets at eye-level, making it easier to take hot food out rather than bending down to retrieve dishes.
Built-under
These ovens go underneath your countertop and fit alongside your kitchen cabinets, making your oven integrated and subtle in your kitchen.
Single Oven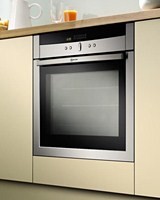 Single ovens can be built-in or built-under, with just one oven space. Often coming with multiple functions, this type of oven is ideal if you're short on space or only need a small oven.
Double Oven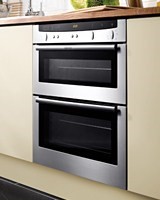 Firstly decide where in your kitchen you would like your oven to be placed, as double ovens are designed to be either built in or built under they are not transferable. Built in double ovens are positioned into a column at eye level and built under will sit below your worktop.
Step 2 – Which fuel type should I buy?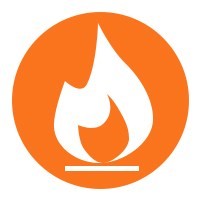 Gas fuelled ovens are the cheapest to cook with, providing a fast and responsive heat. Running by hot air circulation from a flame or gas burner at the rear of the base, this fuel is suited to all types of food.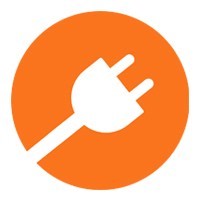 Electric fuelled ovens are great for an even heat distribution throughout the oven. Heating to a more accurate temperature, you can be sure it will cook your food quickly and correctly.
Step 3 – What features do I need?
Many ovens come with handy features; the most common have been explained below:
Steam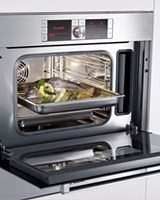 Steam fuelled ovens boil water to create a cloud of steam inside the main cooking zone to cook your food. It retains a lot of the natural moisture and flavour in the food, so that you're not likely to have burnt, dry meals!
Compact Ovens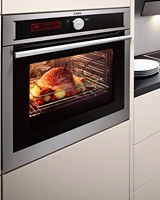 Measuring only 46cm, compact ovens are perfect for kitchens where space is limited or one person cooking. Coming with both oven and grilling functions, these ovens are small in space but big in potential.
Grills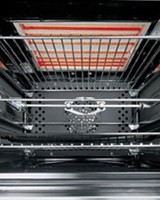 Grills provide an added variety to your cooking style and deliver a nice flavour. From cuts of meat, to cheese on toast, the grill will help towards some truly tasty meals!
Fans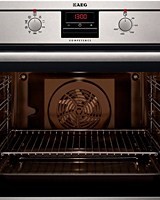 For the more speedy or hungry of us, a fan-assisted oven speeds up cooking 10 minutes for every hour producing food cooked to the same temperature and high standard - only quicker!
Self-cleaning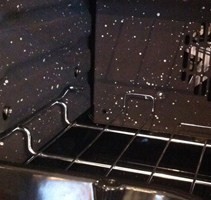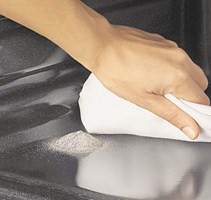 There are two types of self-cleaning ovens: one has catalytic liners (usually of a rough, grey-speckled appearance) that absorb grease and fat splashes, the second is a pyrolytic oven which burns any stray cooking bits, leaving only a little pile of ash for you to sweep away.
Both will save you time and elbow-grease scrubbing out cemented food from the oven!
To help you decide what oven you want, here is a reminder of the key things you need to be thinking about when purchasing an oven:
What type of oven do I need?
Built-in
Built-under
Single
Double
Compact
What type of fuel do I need?
Gas
Electric
Steam
What extra features would I like?
Grills
Self-Cleaning
Fan
---
Frequently asked questions