When it comes to revamping your bathroom the toilet isn't the most glamorous item on your shopping list. However, there's much more choice nowadays when it comes to style and design, so it can be difficult to choose the right type for your space. We've put together a guide to explain the options that are available, to help you find the perfect throne for your bathroom.
Types of Toilets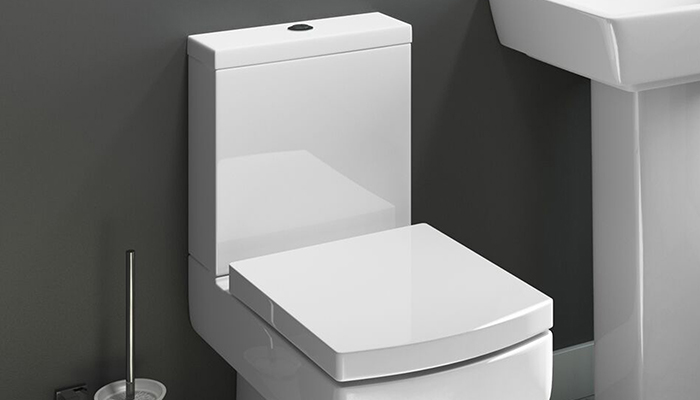 The most popular type of toilet in the UK, they fix to the floor with a visible cistern sitting behind the toilet seat. On some the toilet seat pan will meet the wall, these are easier to clean. On others there's space left behind the pan, these offer easier connection to the soil pipe from any direction, which comes in handy in older properties where the pipe can't be moved easily. Shop close-coupled toilets »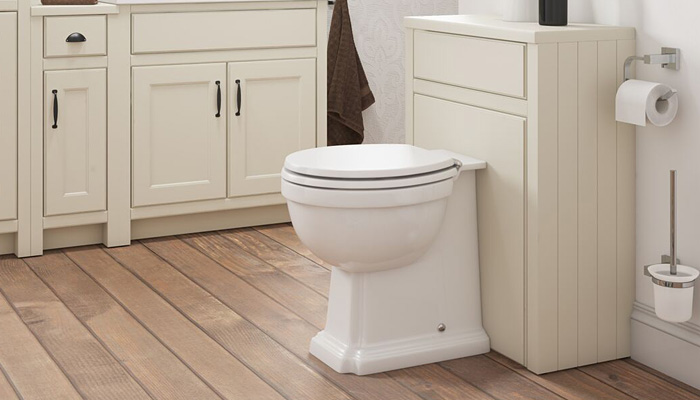 These toilets give your bathroom a seamless finish. The cistern is concealed either behind a false wall or within a cabinet that is part of your bathroom furniture. They are great for creating a contemporary bathroom and can even help to save space in smaller bathrooms, en-suites and cloakrooms. Shop back to wall toilets »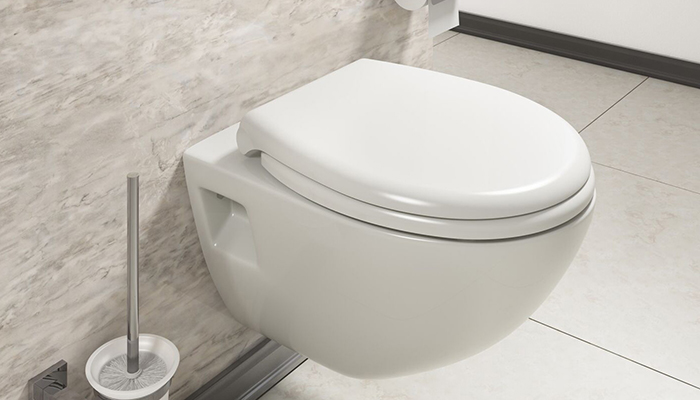 Suspended on the wall using a bracket, with the cistern concealed behind a false wall, these toilets give a floating appearance which can enhance the look of space in your bathroom. With no pedestal touching the floor, they are also much easier to clean. These modern toilets can be positioned at your chosen height, within reason and they can support up to 63 stone.Shop wall hung toilets »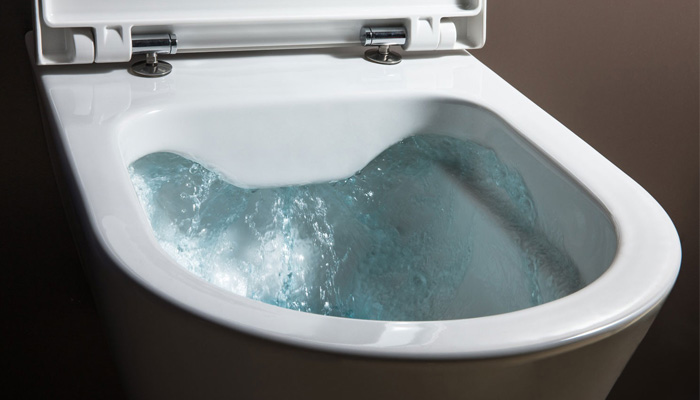 These toilets are incredibly hygienic, as the name suggests they have no rim. They give a modern look and are much easier to clean as there's nowhere for grime to hide.Shop rimless toilets »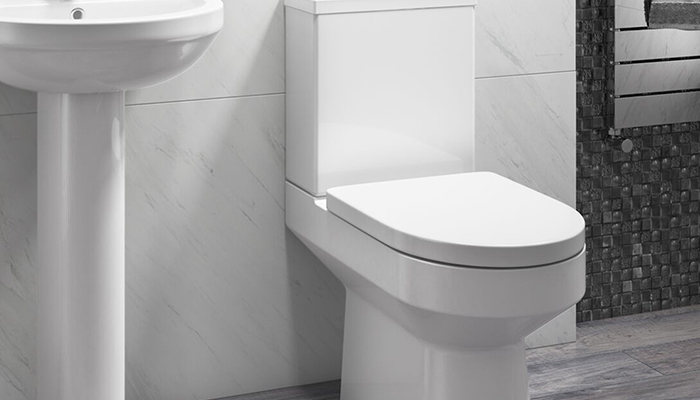 With a comfort height toilet the toilet pan is 43 to 49 centimetres high compared to a standard toilet where the pan is 38 centimetres high. With a higher seat it is easier on your back and knees when sitting down. They come in ideal for people with mobility problems, the elderly or those who are simply tall. Shop comfort height toilets »
Before purchasing a toilet it's always important to consider how and where it will fit in your bathroom, especially if your tight on space. Measure your bathroom space to see what the maximum dimensions of a toilet could be, consider how far it will project from the wall and allow enough space in front for comfortable sitting.
All our toilets include a toilet seat. Think about the design, the right style can give your loo a whole new look. Plastic gives a modern look, it's easy to clean and they can be soft-closing which reduces wear and tear. Alternatively wooden seats give a traditional look, and are warmer when sitting down.
If you have a particularly small bathroom such as an ensuite or cloakroom, a corner toilet can maximise your space. Almost all corner toilets are close-coupled and they have a triangular cistern which means they slot neatly into corners.
Toilet pans or bowls can come in a variety of shapes and sizes now. A round bowl can save you space, great for an ensuite or cloakroom. The traditional oval bowl offers more comfort but takes up a little more space. There's also square bowls which give a much more contemporary look.
Toilets with dual flushing are better for the environment. A standard flush can use 6L of water, whereas toilets with a dual flush lets you decide whether to use a full flush or a half flush, which uses only 4L of water.
You'll need to consider the type of plumbing connections you will need to install your chosen toilet. If you go for a back to wall loo, then you may need to purchase a concealed cistern separately. If you've chosen a wall mounted toilet, then you will need to buy a suitable wall bracket.
The soil pipe is the outlet through which toilet waste is flushed. It connects to the soil stack, which connects to the toilet. The type of toilet decides how the connection is made. It is best to check the position of your soil stack in relation to the desired position of your toilet, so you know which toilets you can choose. For example a wall mounted toilet can only be connected to the soil stack horizontally or vertically, whereas a close-coupled toilet can connect horizontally, vertically or to the left or right.