Product Information
Smooth, seamless, and modern, this four zone Induction hob is intelligent, easy-to-use, and safe! Guaranteed to cook your food safely and speedily, this magnificent machine will become a staple appliance you can't live without! Check out its fantastic features and see for yourself!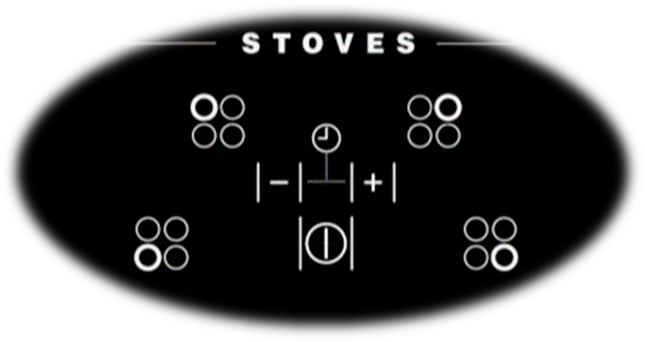 Fast cooking at your fingertips!
Induction hobs are one of the most efficient forms of cooking technologies available on the market. Heat is transfered directly to the cooking pan as opposed to the cooking surface. This method of heating ensures minimum energy loss and maximum speed.
Twice as fast as a gas hob, this incredible induction hob responds quickly to temperature changes and delivers continuous and controlled heat, resulting in even cooking, and faster cooking!
With fingertip touch controls and a clean-cut digital display, you can smoothly and swiftly alter the individual hobs to suit the dish being cooked, each with 9 power settings for ultimate control and precision.
When your time is up!
With the smart timer setting, you can let the induction hob keep an eye on your cooking in case you get caught up in the mealtime madness!
The timer setting comes with a minute minder alarm, which counts down for you, or a timer auto switch off that will cut the power from the hob once the set time is up! Making sure you know when you're dish is done, this hob will save your food from being burnt or over boiled!
Power-up
Each of the four elements in the cooking zones come with a power boost function. Boosting the power to a cooking zone by approximately 30% for up to 5 minutes, it can lend a helping hand when you're trying to whip up dinner in a hurry, or you need to heat a sauce up as the finial finish to a ready-and-waiting roast dinner!
Stay safe
One of the most beloved features of the Induction hob is its super safe features:
Child lock – this feature is to help prevent accidental switching on of the hob, especially by young children, giving you peace of mind when you're not in the kitchen!
Pan detection – this means that the hob heats up ONLY when it has sensed and made contact with a pan, so there's no danger of leaving a zone on accidentally!
Hot hob indicators – to remind you of which hobs are still hot after cooking before you take a cloth to it!
Pan overheat detection – if the temperature on the active hob goes over a certain heat, the hob will go into Safety shutdown and cut the power to reduce the risk of fire and burnt food!
Keeping it clean
Nowhere on the hob but the bottom of the pan is heated, therefore when you spill something, it won't burn itself onto the surface! With an easy-to-wipe glass ceramic surface, simply wipe the mess off and the hob will still look brand new!
To make the process even easier, you can also invest in a Ceramic and Induction hob care kit to keep it in tip-top shape and performing as quickly and brilliantly as before!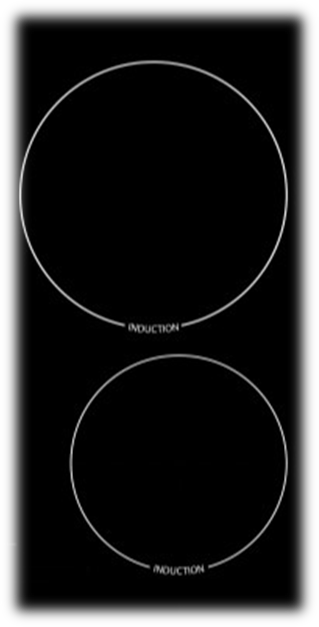 60cm Four zone intelligent induction hob
Fingertip touch controls
Digital display with 9 power settings and timer
Child lock
Safety shutdown