Product Information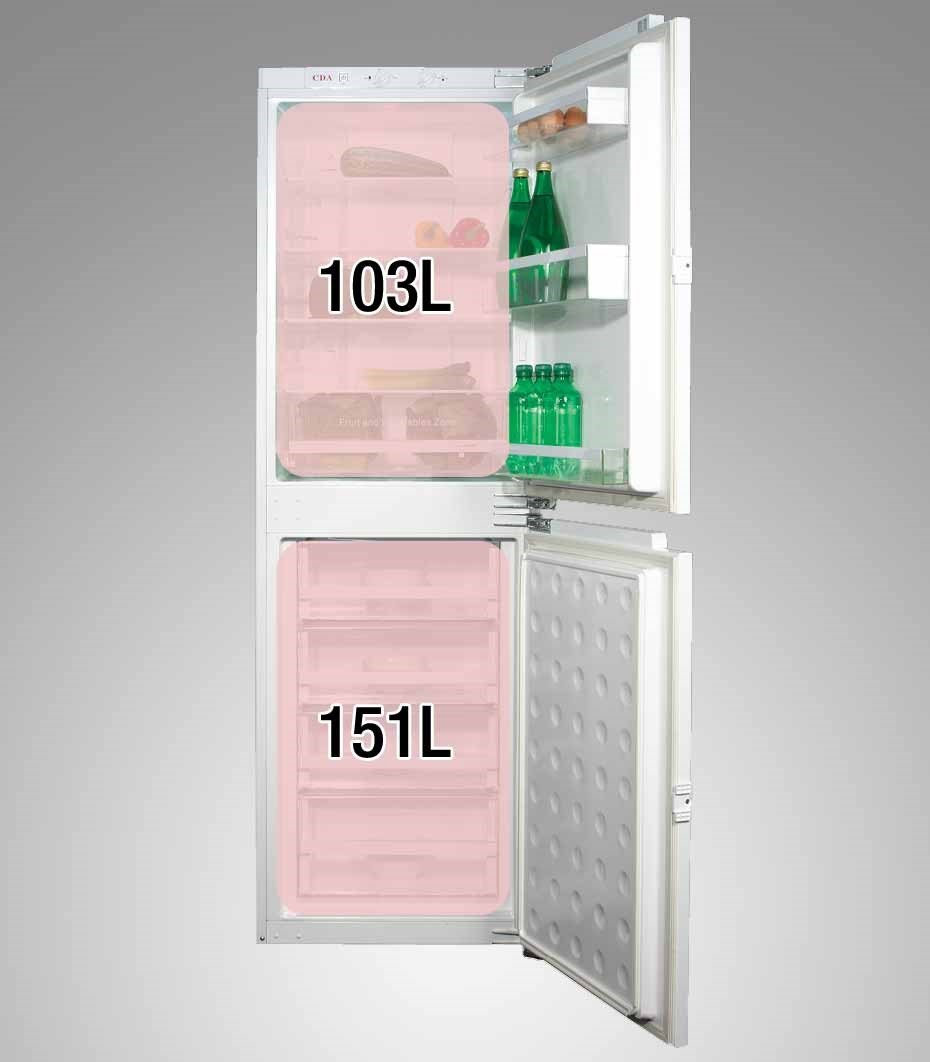 Store more - shop less
With an overall capacity of 235 litres, there is plenty of room for a whole weekly food shop; making this fridge freezer an ideal choice for small to medium sized families. There is 77 litres of storage available in the freezer compartment and 158 litres in the fridge, perfect for a large range of frozen and fresh produce.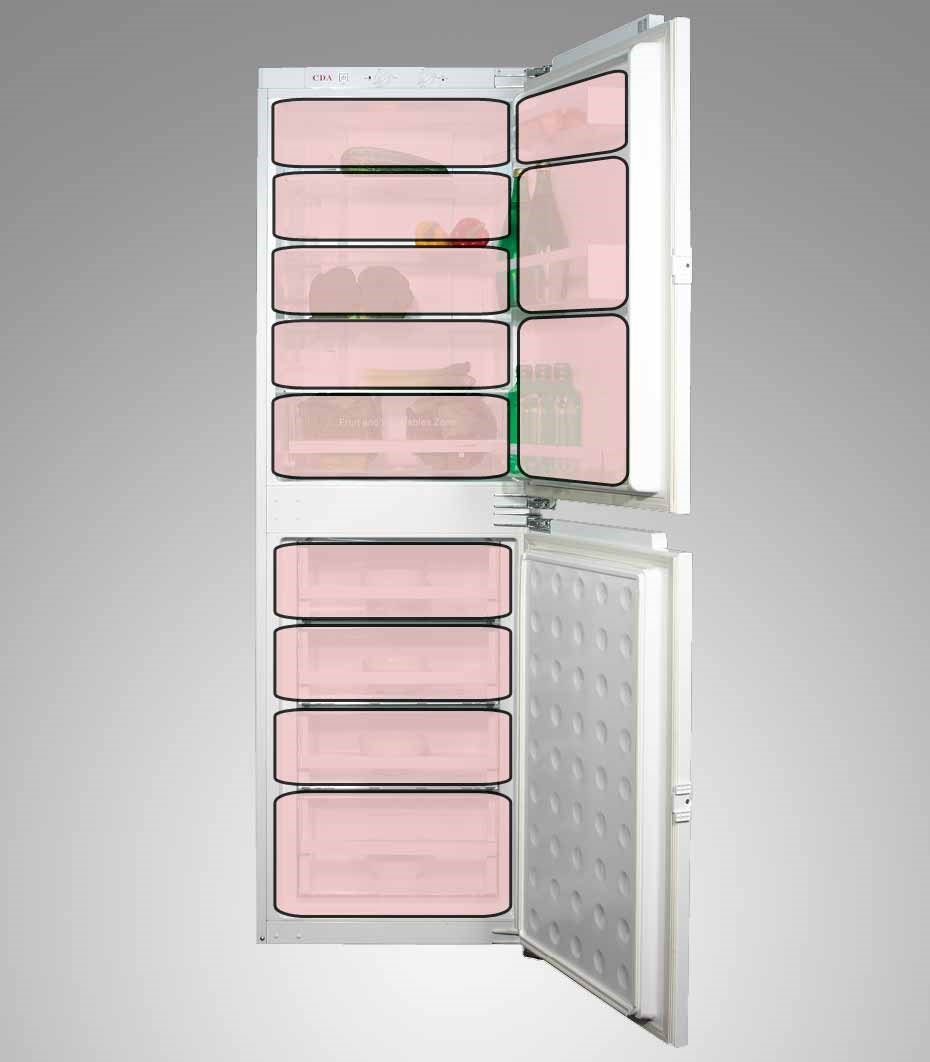 Flexible storage
The fridge compartment offers storage across 4 shelves, twin salad drawers and 3 door racks/shelves.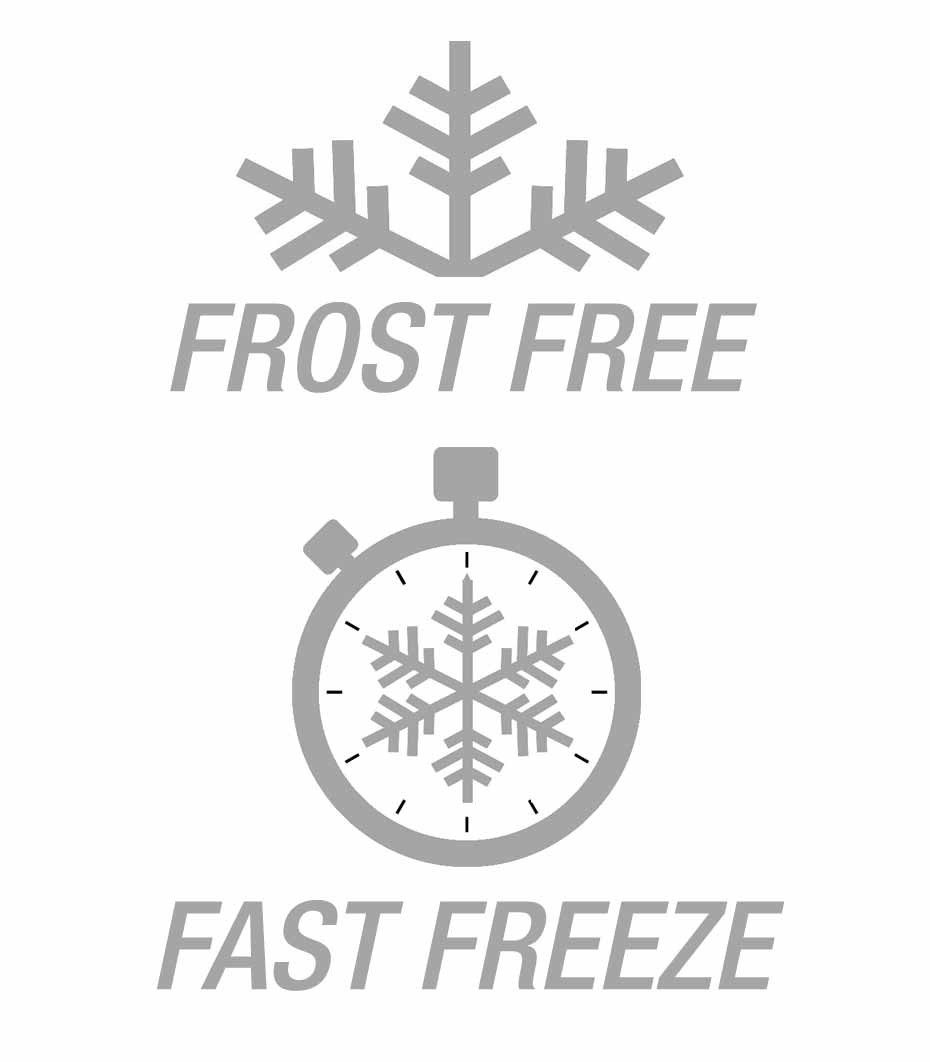 Cool features
The frost-free mechanism eliminates the build up of ice so you don't have to ever worry about defrosting your freezer ever again.
How will this fit in my kitchen?
This fridge freezer is designed to be built into a tall kitchen cabinet unit, and the two doors of this fridge freezer will need two kitchen unit doors fixed to the front so that they merge seamlessly with your kitchen.
Please note: The hinges of this fridge freezer are sliding rail hinges. This means your kitchen unit doors attach to the fridge freezer doors with a sliding rail.
CDA offer a 5 year parts and 2 year labour guarantee with this appliance. Ensure you register your appliance to receive this exceptional warranty.
Key Features
LED light
Temperature warning light
Door open alarm
50/50 Fridge freezer split
Fridge Features
4 Glass shelves
2 salad crisper drawers
3 in-door balconies
Chromed wine rack
Freezer Features
4 star rating
4 storage compartments
Door Features
Reversible door
Sliding rail
Capacities
Fridge capacity: 161/158 L gross/net
Freezer capacity: 86/77 L gross/net
Total capacity: 247/235 L gross/net
Energy
Energy consumption in a year: 280 kWh
Included Accessories
1 egg tray
1 ice cube tray