Product Information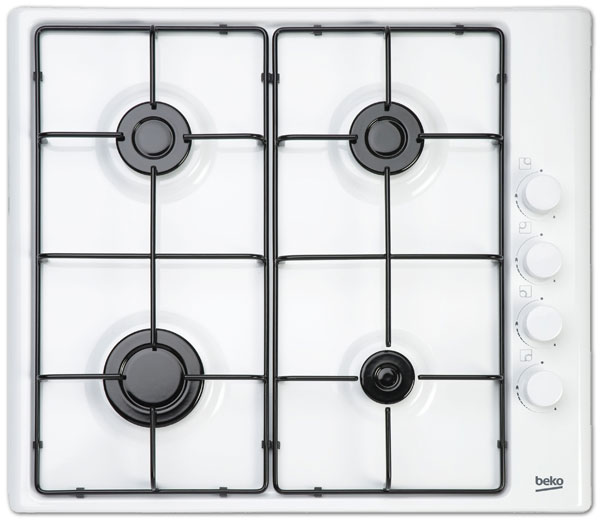 Take a more traditional stance when it comes to cooking at home with the Beko HIZG64120SW gas hob. With no fancy features, this hob provides everything you need to get the job done quickly and efficiently.
FOUR BURNERS
This spacious cooking area provides four burners to help you prepare your meal, comfortably. There are three different sized burners, suitable for most sized pots and pans. The smaller burners are brilliant for smaller pans or to be used for jobs such as boiling water. Fry meat or prepare a pot of stew on the bigger burners.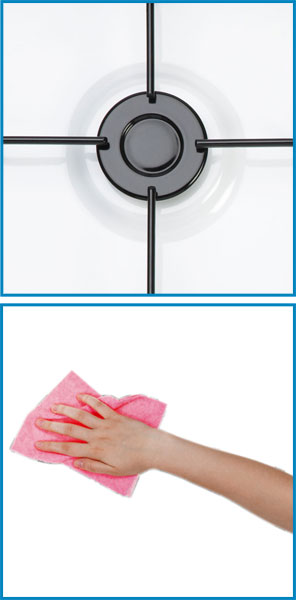 TAKE CONTROL
Each burner offers its own knob control which provides the ability to make precise adjustments to the flame height. Auto ignition makes lighting each flame quick and simple. Simply push the knob down to produce a spark and turn it to open the flow of gas.
Cast iron pan supports offer a stable place for your pots and pans while your dish cooks. With the ability to withstand the heaviest of pans, and heavier handed chefs, the risk of spills is vastly reduced.
SAFE OPERATION
Alongside the cast iron pan supports, this hob takes safety further by offering flame failure safety devices for each burner. Should the flame fail or be extinguished, this device quickly detects the issue and stops the flow of gas immediately and therefore lowering the risk of any further issues.
EASY CLEANING
Cleaning the Beko HIZG64120SW is simple. The pan supports can easily be lifted out of place so you can clean the surface thoroughly. With a glossy white enamel finish, splashes and spills can be wiped away quickly, helping to keep your hob looking spick and span.
A bevelled edge helps to contain any spilled liquids or items from flowing onto your worktop, making them much easier to clean away.
Features
Auto ignition easy to grip knobs
Thermocouple - cuts the gas if a flame should go out
Gloss finish enamel pan supports
Easy to clean one piece hob plate
3 different burner sizes for maximum flexibility
Suitable for LPG Conversion
4 Gas Burners
Front left: 2.9 kW
Front right: 1.0 kW
Rear left: 2.0 kW
Front right: 2.0 kW
Dimensions: H 39 x W 580 x D 510mm
---