Product Information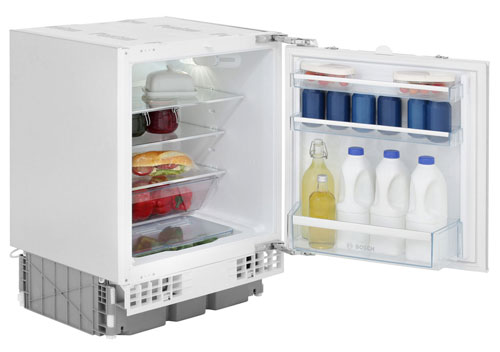 REVERSIBLE
DOOR
INTEGRATED
DESIGN
FROST
FREE
The Bosch Classixx KUR15A50GB is an excellent all-rounder. Neat and compact this Bosch fridge discreetly serves your kitchen needs. Ideally suited to smaller households. The design has been thoroughly thought about to maximise the available space whilst delivering optimum food storage conditions.
SEAMLESS FIT
The Bosch Classixx is an integrated under counter fridge, specifically designed to fit seamlessly into your kitchen. Save precious kitchen floor space by tucking this compact fridge within your kitchen units. Integrated you can use your own stylish kitchen door, no one will even know it's there as it makes little noise at just 38dB.
7 BAGS OF SHOPPING
With a capacity of 137L this fridge is best suited for couples or to be used as extra fridge space. The fridge holds approximately 7 bags worth of shopping, enough for the weekly shop. The interior design has been optimised to make the most of the available space.
At the base of the fridge is the salad crisper, the full width of the fridge there is plenty of space for all your fresh fruit and veg, with a rippled base this drawer provides improved air circulation compared to other models. If that's not enough there's also a salad crisper compartment within the base of the fridge for even more fresh storage. Offering reduced humidity the salad crispers are designed to keep your food fresher for longer.
Three safety glass shelves provide ample space to separate your foods and each shelf is fully removable with alternative height positions available. The door balcony is extra deep, ideal for larger bottles and containers.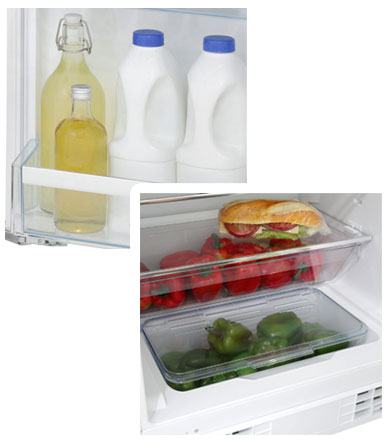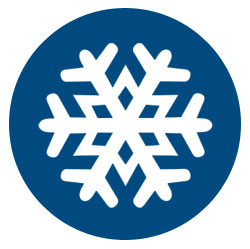 NO ICE BUILD-UP
The Bosch Classixx has automatic defrost. By continuously circulating the air within the fridge you'll never struggle with icy build-ups at the back of your fridge again, keeping your food at optimum temperature.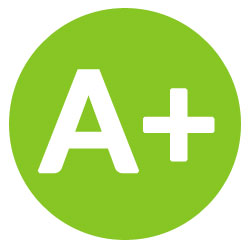 ENERGY EFFICIENT
The Bosch Classixx has an annual energy consumption of 118kWh, costing you less than £20 per year to run. Rated A+ for energy efficiency you can rest assured that this fridge will be running efficiently, saving on your energy bills and is kinder to the environment.
EASY INSTALLATION
Equipped with a reversible door the Bosch Classixx makes it easier for you to fit it into your kitchen, switch the hinge side to the left or right to suit your kitchen design.
With magnetic door seals you can easily give your fridge a thorough clean, getting into every little space to ensure a healthy and safe environment to store your food.
Features:
Reversible door – easy installation
1 Salad container with rippled base for improved air circulation
3 Removable safety glass shelves
1 Removable door storage compartment
1 Dairy compartment
Automatic defrost, prevents ice build-up
Mechanical controls
Interior fridge light 1x25Watt
Removable magnetic door seals for easy cleaning
1 Compressor
Energy efficiency class: A+
Annual energy consumption: 118kWh per year
Total net capacity: 137 L – Fits 7 bags of shopping
Noise level: 38 dB
Dimensions: H82 x W60 x D55 cm