Product Information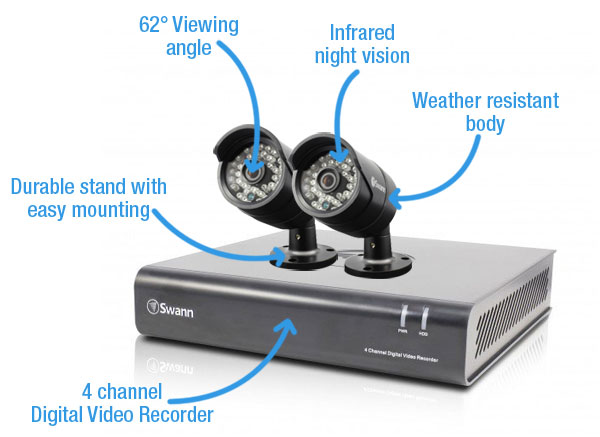 SECURE YOUR PROPERTY
The Swann DVR4-4400 provides an easy and affordable security solution, helping to secure your home or business. Use as a way to deter thieves, monitor your doors and windows or so you can keep an eye on your business during the night, this this CCTV kit lets you keep an eye on your property from anywhere.
EVERY ANGLE, COVERED
The DVR4-4400 provides four viewing channels so you can monitor all angles of your property. With two cameras to get you started, you can easily expand your kit to four. Each camera has a viewing angle of 62° so, no matter where you position your cameras, you can cover every angle, all in glorious 720p HD.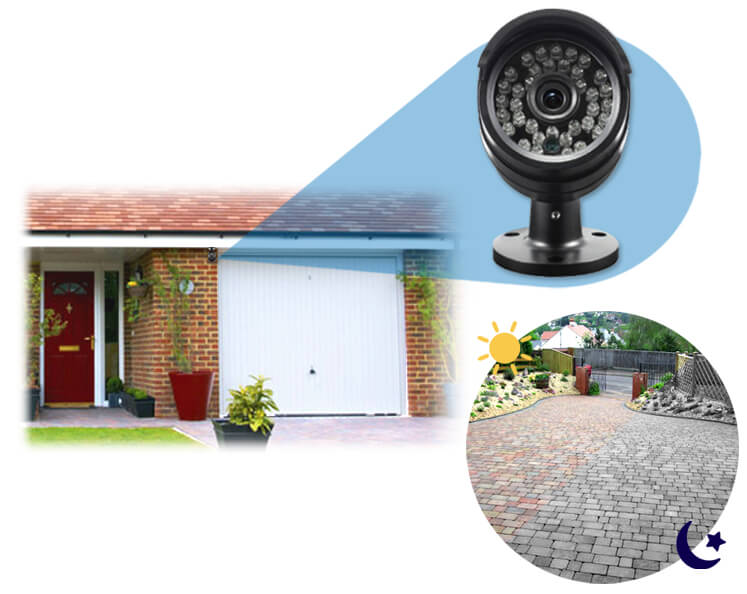 INSIDE OR OUT
Protect your property both indoors and out. Durable in their build, the cameras feature a weather resistant aluminium body that will withstand whatever the weather throws at them, while still providing clear results.
24/7
With 24-hour coverage, the DVR4-4400 offers constant protection and peace of mind. Infrared night vision produces as clear results as you would expect during the day up to a brilliant 30m (100ft). Enjoy the same outstanding protection all day, every day.
EASY TO INSTALL
Choose the prime location to mount each of your cameras to provide the best view of your property. This wired system means the cameras are connected directly to the DVR using the provided BNC cables.
SMART VIEWING
The SwannLink app lets you access your security system live from your smartphone or tablet, wherever you may be. Ideal for when you are on holiday or away with work, you can keep tabs on the goings on at home. View all four channels in an instant for the ultimate peace of mind.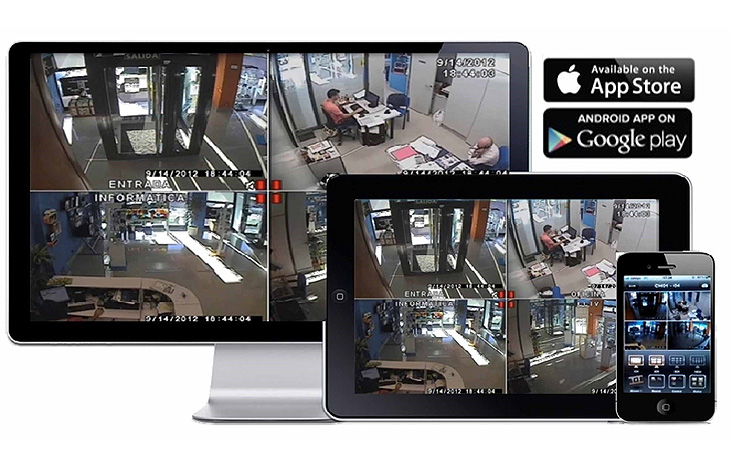 SET & FORGET
Once you have set up your Swann DVR4-4400, you can enjoy an incredible 30 days of continuous recording, or even more by using motion detection. The 500GB hard drive offers plenty of storage space, allowing you to locate incident videos and transfer them effortlessly via USB or over your home network.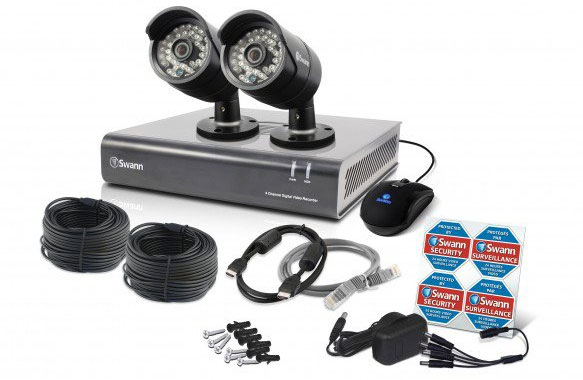 WHAT'S IN THE BOX?
- DVR4-4400 with Hard Drive
- PRO-A850 720p Cameras x 2
- BNC Cables 60ft /18m x 2
- Ethernet Cable
- HDMI Cable
- Power Adapter & Splitter
- Mouse
- Mounting Screws & Plugs
- Quick Start Guide
- Theft Deterrent Stickers
Features:
Pre-installed 500GB Hard Drive
2 x 720p Cameras
2 Channels View & Record
Watch via your smartphone
USB flash drive
Continious recording
30m Night vision
62° Viewing Angle
BNC Cable Connection
High Def HDMI & VGA output
Compatible Cameras Swann Pro CCTV 2 Pack - SWPRO-A850PK2