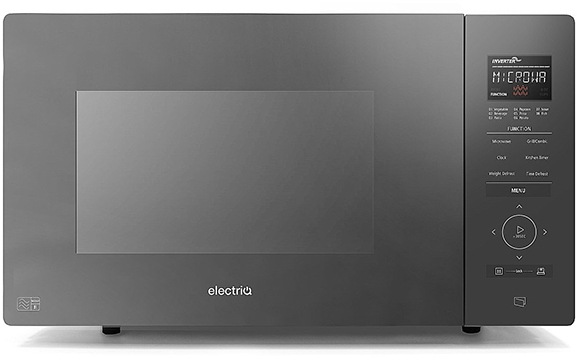 Why buy an Inverter Microwave?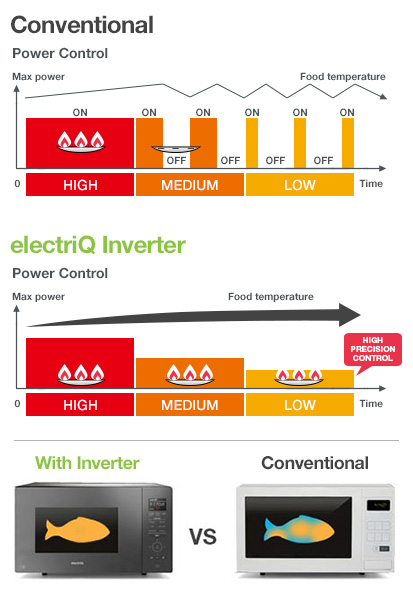 Never have unevenly cooked food again.
Inverter technology delivers a constant stream of power to your food, cooking evenly throughout, unlike traditional microwaves which turn on and off, leaving your food with cold spots and dried-out edges.
Save money on your energy bills.
Inverter microwaves are 25% faster than traditional microwaves and 13% more energy efficient.
Lock in nutrients and minerals.
Inverter technology cooks using controlled power that retains the nutrients and vitamins in food, whilst retaining the full flavour.
More space than a traditional microwave.
The technology used within an inverter microwave is considerably more compact, which means you can get up to 20% more cooking space than a traditional microwave of the same capacity.
Find out more about the
electriQ 25L Inverter microwave »
View all electriQ Microwaves »

Back to top