LOW FAT BERRY BLAST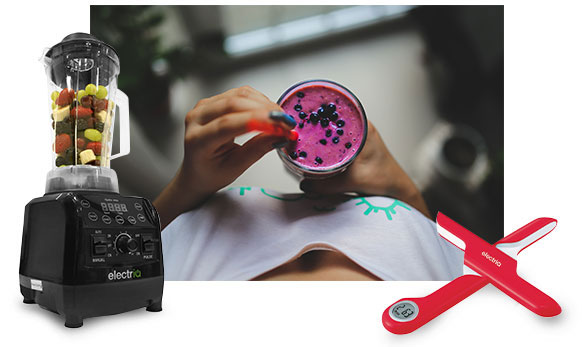 Heat the water until simmering, add the Green Tea Bag and allow to brew for 3 minutes. Remove the bag and add the honey, stirring until it dissolves. Combine the Banana, Blueberries & Milk in the Blender. Once combined, add the Green Tea mixture and blend again until smooth. Pour into a glass and enjoy!
YOU WILL NEED:
LEAN GREEN JUICE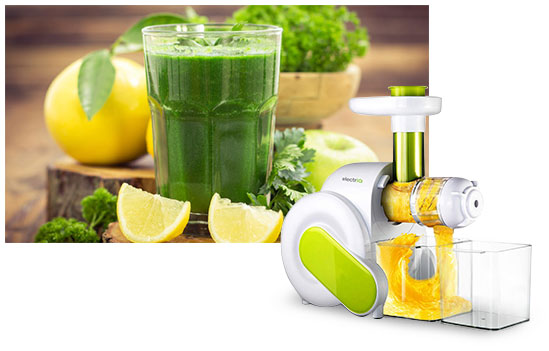 Slice up the fruit and vegetables so they can fit into the chute of the juicer. Push your ingredients throught the juicer and sit back and relax while your juice is dispensed. Give the juice a quick stir to combine all the fantastic flavours and voila, your juice is ready to drink.
YOU WILL NEED:
2 Handfuls of Fresh Kale

1 Cucumber

4 Celery Sticks

2 Green Apples

1/2 Lemon

1inch Piece of Ginger
TASTY BANANA CHIPS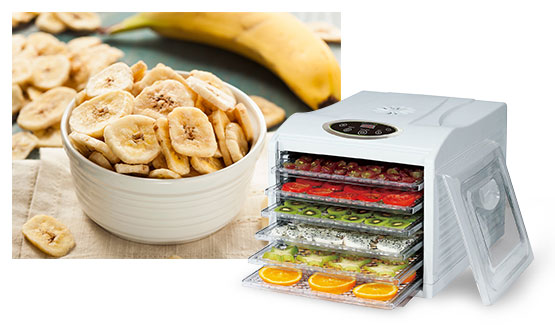 Chop your bananas into thin slices and place onto the shelves in the dehydrator. Make sure to leave spaces between each slice and ensure they do not overlap. Turn the dehydrator on and leave the chips for at least 12 hours until they are completely dried out and crispy.
YOU WILL NEED:
SWEET POTATO FRIES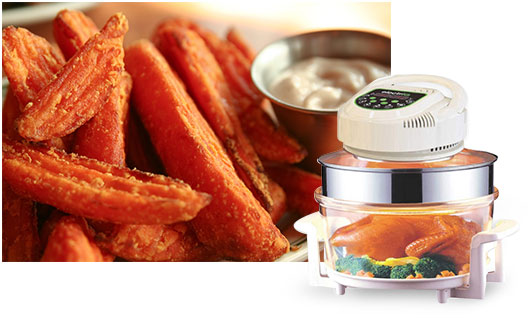 Cut your sweet potatoes into as many fries as you'd like, as thick or as thin as you please. Sprinkle with a pinch of Sea Salt and then place your fries into the Halogen Oven. Give them a spritz or two with the One Calorie Cooking Spray and then cook them at 230°C for at least 15 minutes, or until they're are as crispy as you desire!
YOU WILL NEED: