MEASURING
HOB DIMENSIONS
Hobs come in a variety of sizes with different cooking zone configurations, making it easier to pick a hob design that suits the space you have available and your cooking needs.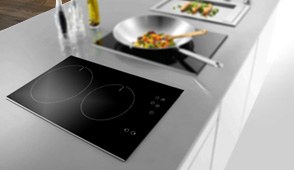 Smaller hobs generally have a width less than 50cm and tend to offer one or two cooking zones. These come in ideal for smaller kitchens, individuals or as extra cooking space alongside another hob.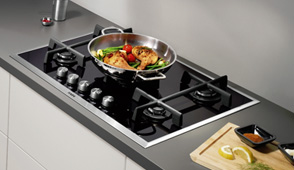 The average hob is around 60cm. These hobs suit most households as they offer three to five cooking zones.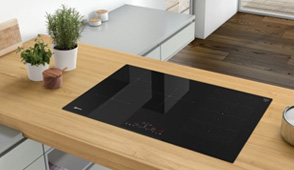 Larger hobs have a width of 70cm and above. They tend to offer five to six cooking zones and come in great for larger family homes and aspiring home cooks.
INSTALLATION CUT OUT DIMENSIONS
Before choosing your hob, you'll need to measure the space you intend to fit the hob carefully, to ensure a perfect fit and avoid disappointment. The hob needs a cut out space within the worktop to fit and you generally need to leave a certain amount of space free surrounding the hob. Induction hobs require a little more depth space below the hob when fitted, compared to other hobs. This is to accommodate for the technology that powers them, so think about this if you're also installing a built-under oven.
Each hobs user manual will give detailed instructions on installation and to make things easier for you we also offer an installation service.