Unleash your creativity with a mixer by your side. As well as stirring up exciting new sweet and savoury ideas, it can support your daily routine. Plus, you can plug in optional attachments to make anything from veggie noodles to ice cream. The possibilities are endless.
Easily blend the toughest ingredients for smooth results and the perfect taste with our K400 Blender. Passionate makers, get ready to create!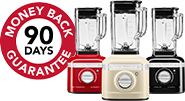 For more information visit www.kitchenaid.co.uk/landings/k400-terms-conditions or contact customer support on 00800 381 04026 and we will be happy to answer any questions you may have. Offer valid until 31/12/2021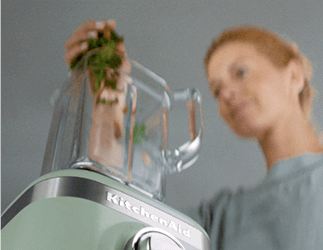 Feel confident using tough ingredients like almonds, chia seeds, ice, ginger root or nutritious, fibrous and leafy vegetables. They'll be transformed into smooth, even textures resulting in perfectly balanced flavours. Delicious.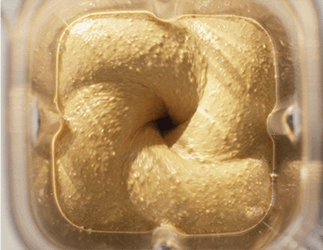 Create smooth blends every time. Three aspects combine in our 3-part system: the unique asymmetric blade, ribbed jar and adaptive Intelli-Speed motor which senses the contents to maintain optimal speed.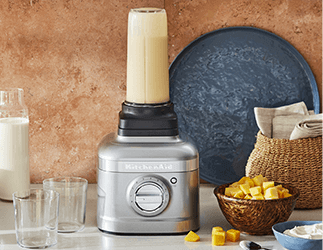 You can fit your lifestyle with optional K400 blender accessories for every need and routine (sold separately). Take a 500ml personal jar to work or the gym, store a small batch jar in the fridge or use the citrus press.
When you're passionate about making, you want the best tools to support you. That's why we craft products from only the highest quality materials and including clever touches and the latest innovations. Selecting products that can be shared by generations. That's the Mark of a Maker.