Product Information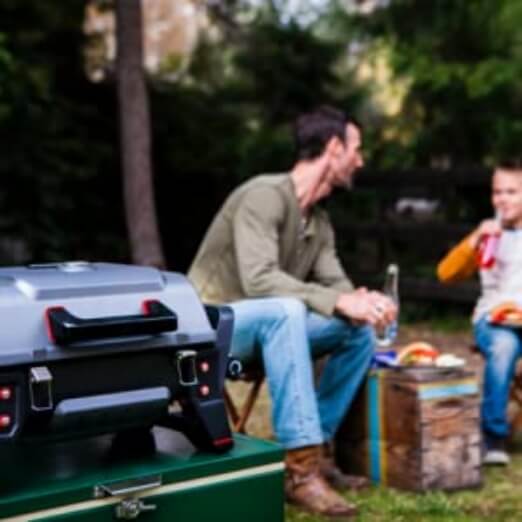 Powerhouse Barbecue on the Go!
Char-Broil Grill2Go® Portable Gas Barbecue is the rugged, go anywhere grill that cooks virtually anything.

Up to 50% juicier food
TRU-Infrared grills use an emitter plate that sits above the flames and below the grates, locking in flavour and making food juicier.

Grill2go® X200Stand out features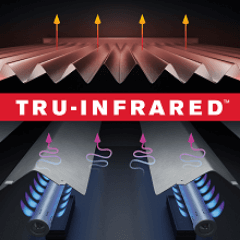 Tru-Infrared™
Cooks food evenly, prevents flare-ups to give up to 50 per cent juicier food and uses up to 30 per cent less gas.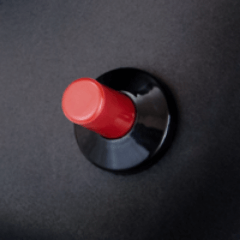 Piezo Electric Igniter
The push button creates a spark at the burner and lights the grill. No need for a battery or matches.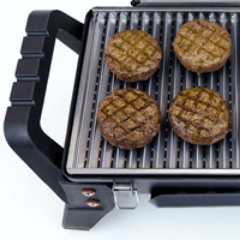 Stainless Steel Cooking Grate
Stainless steel cooking grate is large enough to fit up to 12 burgers.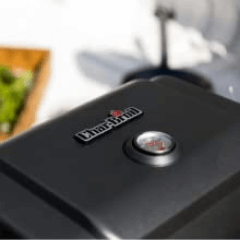 Temperature Gauge
The lid-mounted temperature gauge monitors the internal cooking temperature.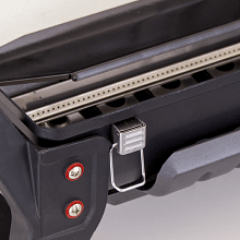 Stainless Steel Burners
The durable metal burners can take the heat and are built to last.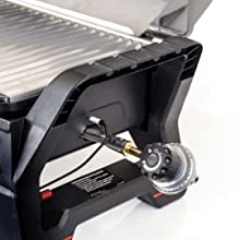 Portable Propane Cylinder
Powered by a portable propane gas cylinder or, with an adapter, by a standard gas tank (all sold separately).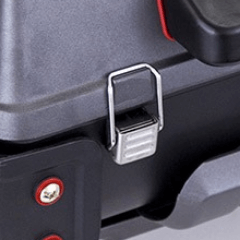 Lid Latches
Two Latches secure the lid in place during transporting.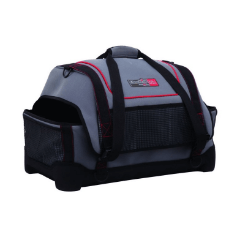 Optional carry bag
High quality, durable carry bag available to transport and store your X200 Grill2go® grill. (Sold seperately)

Grill2Go® X200Cooking Area
Main cooking space: 44 x 28cm. That's enough room to cook approximately:

10 Burgers

6 Steaks
TRU-Infrared technology cooks food evenly, with less flare-ups
Cooks up to 50% juicier food with 30% less gas
Two burners with a 2.8kW output
High-quality build, backed by a 2 year warranty
Portable cast aluminium grill with 2 steel clasps
Sizzle food up to 350° on this premium gas BBQ
What stands out
TRU-Infrared technology sets it apart from the crowd
Cooks up to 50% juicier food with 30% less gas
One high-performance burners with 2.7kW output
High-quality build, backed by a 2-year warranty
Portable cast aluminium grill with two steel clasps
Cook food up to 350°C on this propane gas BBQ
Store flat in an outbuilding and cover securely
Get grilling instantly, arrives assembled