Product Information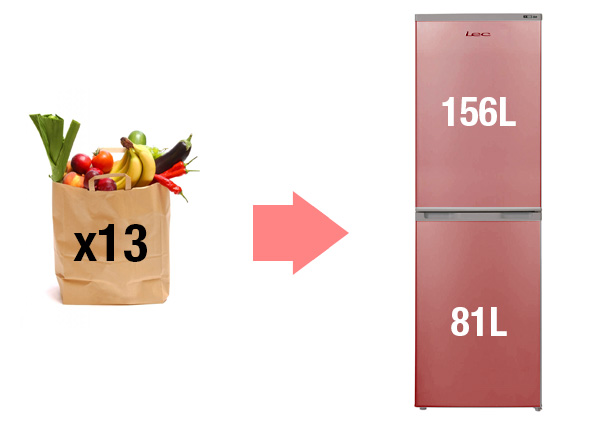 PLENTY OF STORAGE
With an overall capacity of 237 litres, this LEC fridge freezer is an ideal choice for small to medium sized families. The fridge compartment offers storage across 2 shelves, a salad drawer and 3 door racks, while the freezer is made up of 4 drawer compartments. The Fridge also boasts an interior light for you to find what you want even at night.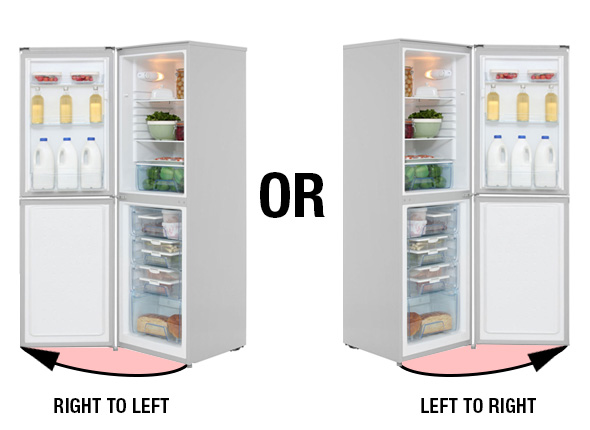 REVERSIBLE DOORS
For added convenience, the LEC TF5517 features two reversible doors that can be fitted to open from left to right or right to left. It's designed to give you more flexibility even if your kitchen layout is somewhat restricted.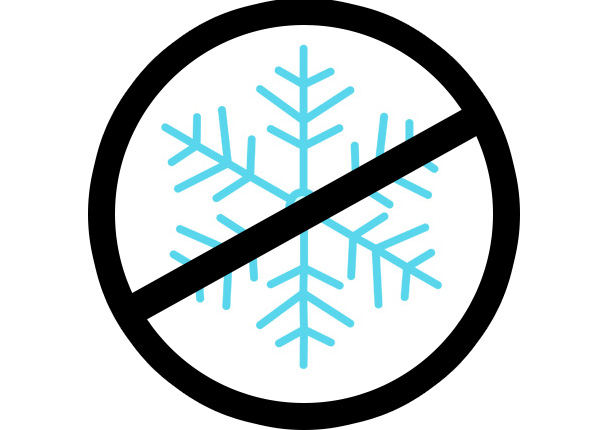 FROST FREE
Remember the days when you had to regular scrape ice off the freezer wall in order to make space for your food? Well those days are now long gone thanks to frost free technology. This clever feature prevents ice from ever building up so your freezer remains, as the name suggests, frost free.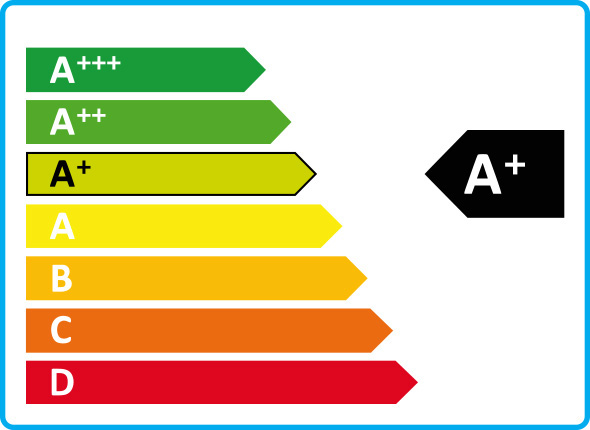 A+ ENERGY RATED
This LEC Fridge freezer comes with an impressive "A+" energy efficiency rating which makes it cheap to run. In fact, this model costs approximately £39.89 per year to run, so you can be assured to save money as well as being kinder to the environment. It's the best of both worlds.
POWER FAIL SAFE STORAGE
In the event of a powercut this feature ensures you food remains chilled and frozen for up to 10 hours so you don't have to worry about your food being ruined.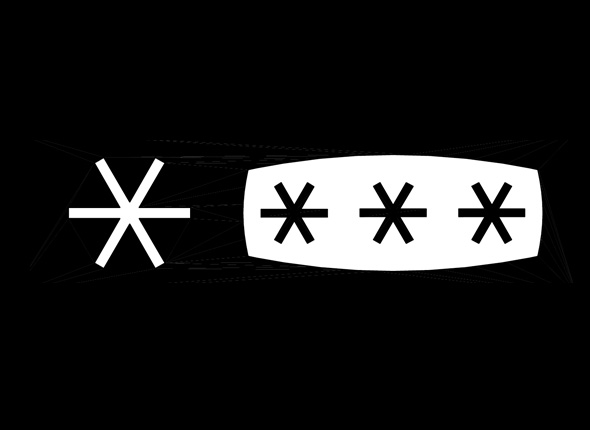 4 STAR RATING
This 4 star rating freezer provides the ideal freezing conditions for fresh and pre-cooked foods. Anything less than a 4 star rating can only store pre-frozen food.
Key Features
237 Litre Total Capacity
156 Litre Fridge Capacity
81 Litre Freezer Capacity
Frost Free Operation
Single Control Thermostat
Recessed Handle
Reversible Doors
Energy Rating: A+
Frost Free
Ice Cube Tray
3 door storage
Automatic defrost function
4 Star rating
Technical Specifications
CFC free
Refrigerant Type: R600a
Energy Consumption (kWh/year): 255
Noise Level dB(A): 47
Replaceable Door Gaskets
Power Cut Safe Time (hrs): 10
Climate Class: ST
Adjustable Thermostat: Yes
Dimensions
H x W x D: 172.5 x 55 x 59.5 cm