Product Information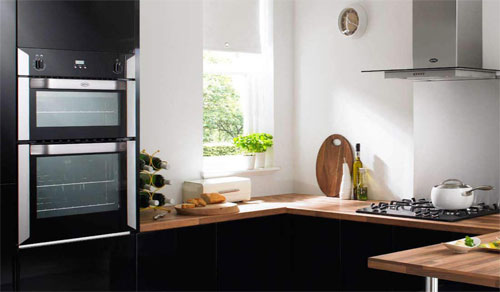 The Belling BI90G double gas oven offers brilliant cooking power alongside the ability to prepare more together. Ideal for larger families, you can bake and grill simultaneously with the separate ovens for great results.
Designed to fit into your kitchen at eye level, this oven has a stylish, stainless steel finish that seamlessly fits into most kitchen designs.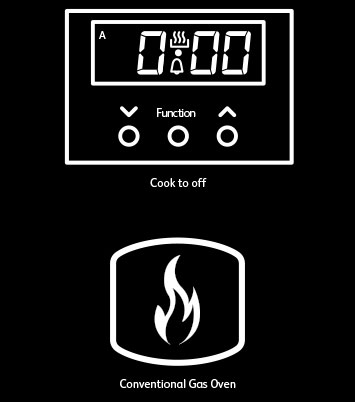 Perfect Timing
Never overcook a meal or dish again thanks to the intuitive Cook-to-Off programmable timer on the BI90G double oven.
Set the perfect cooking time and your oven will turn itself off at just the right time, meaning meals will be cooked to perfection, ideal for when you are following a recipe.
Conventional Cooking
Preheating is essential when cooking using conventional methods for the best results. This method of cooking means the temperature throughout the oven cavity varies, meaning the temperature is hotter towards the top.
This makes the BI90G perfect for preparing a traditional roast. By placing your meat in the middle, roast potatoes towards the top and puddings towards the bottom, your various dishes will then be cooked perfectly and can be timed to finish together.
The top oven also features a fixed rate grill so you can easily grill and bake together.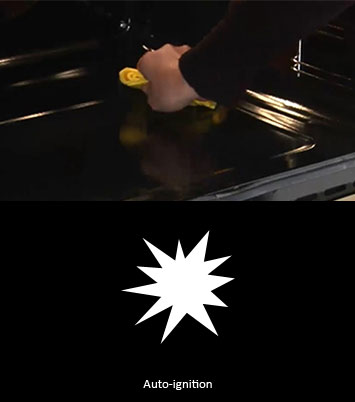 Easy Cleaning
Both ovens have a smooth, enamel lining which make for easy cleaning. This ultra-smooth surface prevents splashes and spills from fusing to the oven walls so you can simply wipe them away after each use.
Safety Features
This oven is extremely safe to use. Lighting is easy thanks to the simple auto-ignition and, should the flame go out, the flame failure safety device reacts immediately to shut off the gas supply to prevent any dangerous situations.
Features
Main Oven:
Conventional gas oven
Rear light
2 oven shelves
5 shelf positions
Cook-to-off programmable timer
Easy clean enamel lining
Top Cavity:
Conventional gas oven with electric grill
Dimensions (mm)
Height: 885
Width: 595
Depth: 550