Product Information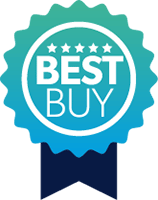 Best Buy
By collaborating with some of the world's greatest brands, we've created specialist Best Buy collections across our most popular product ranges. We will keep them updated, to bring you the best choice, the best price and the best products. And that's a promise.
What stands out
9kg drum capacity – great for larger households
1400rpm spin speed to get rid of excess moisture
15 different programmes for a variety of textiles
Push&Wash function for an efficient 50-minute cycle
Water balancing technology helps save money on bills
The details
Laundry is often exposed to stains in a family home. The Innex washing machine removes over 20 of the most common stains with a 30°C programme, with no pre-treatment, and in just 45 minutes, without having to select temperature or programme. Its secret is Push&Wash: switching on, programme selection and start have been replaced with just a single Push&Wash button. It's so easy the whole family can share the chores.
Push&Wash - One step to brilliant cleaning and stain removal in just 50 minutes, no pre-treatment needed.
Woolmark - The Woolmark Apparel Care cycle is designed to provide the best care for woollen items, keeping them full of softness and comfort.
Cotton 60 - The Cotton 60 programme provides great washing results for your cotton items at 60°.
Synthetics 40 - The Synthetics 40 programme effectively removes stains from your synthetic items, using a low-temperature 40°cycle in just 59 minutes.
Cotton 40 - The Cotton 40 programme is specifically designed to provide extra care for your cotton items while removing stains at 40°.
Water Balance Plus - By adapting the amount of water used according to the cycle's need, there's minimal wastage which helps save money on your bills.
Autoclean Cycle - Protect your washing machine and keep it in perfect condition with the Autoclean Cycle. No need for harsh chemicals, just one button to a spotless machine.
Keylock - The Keylock feature is designed to prevent accidental use of the control panel. Your curious little toddler won't be able to open the washing machine or change the settings any longer!
Essential info
Dimensions (mm): H820 x W595 x D545
Load capacity: 9kg load capacity
Spin speed: 1400rpm
Warranty: 1 year labour and 10 year parts warranty for peace of mind
Features
Number of programmes: 15
Push & Go button - just hold down for 2 seconds and the washer automatically selects the best cycle for most laundry types
3, 6 or 9 hour delay timer so you can run the washer whenever its convenient for you
---